Steph Curry might be best known for being the best shooter in basketball history, but he's also an avid golfer. When he's not shooting threes with the Golden State Warriors, he's often on the green swinging his clubs.
Obviously, golf is a game Curry loves. He admitted as much when he announced that he had been named an ambassador for the PGA Tour Champions.
Curry tweeted:
"A dream come true for a game I've grown to love!! Thank you Champions Tour for the honor of being named Ambassador of Golf. Proud to work with the @PGA Tour to help make golf more accessible to all, and thrilled to bring Underrated Golf to the legendary Firestone Country Club."
The PGA Tour Champions, commonly known as the Champions Tour, is the PGA Tour's professional senior tour. Here, the best golfers over the age of 50 compete in a tournament.
Steph Curry is partnering with UNDERRATED Golf, which serves to represent the underrepresented in the game of golf. He said in a statement (via IndeOnline):
"While golf has always been a passion of mine, I can't turn a blind eye to the major inequities that exist in the sport amongst underrepresented individuals. With UNDERRATED Golf, we want to provide unparalleled opportunities and learnings to individuals who may not normally have access to the sport."
He continued:
"I believe that golf, unlike any other sport, offers a very powerful vehicle to positively shape and impact an individual's social and professional career across their lifetime. It is my hope that through this exciting endeavor, we can create a brighter and sustainable future for these young prospects."
Steph Curry launched the program last year and is being awarded for his work by being named the Ambassador of Golf. The program initially began as a way for the same to be accomplished in the game of basketball, Curry's primary sport.
He quickly saw the same need in golf and expanded the program and is being rewarded for his efforts.
---
Steph Curry rewarded for his incredible efforts
Steph Curry's Ambassador of Golf award is not the only way he's being recognized for his efforts within the game of golf.
The PGA Tour commissioner commended the NBA star:
"Steph Curry using his platform as a global icon and one of the NBA's all-time greats to help make the game of golf more diverse and welcoming to all is truly remarkable."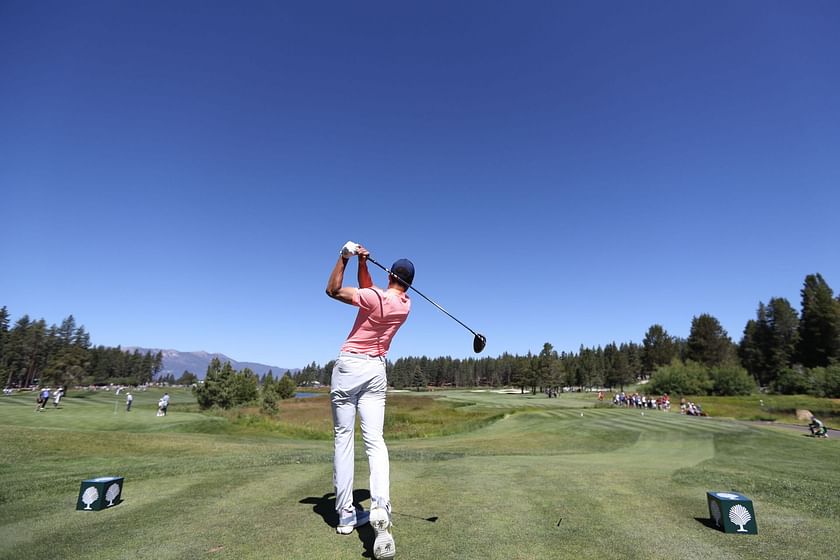 He continued:
"Through UNDERRATED Golf, he has helped make huge strides in bridging the gap, providing access and opportunity to underserved communities."
"These efforts – along with his support of the neighboring Memorial Tournament presented by Workday – make him the ideal 2023 Ambassador of Golf. On behalf of the PGA TOUR, we are elated to honor him with this distinction at next year's Kaulig Companies Championship."
Golf is a big game with former athletes. They often retire from their sport and spend a lot of time playing golf, whether casually or semi-professionally.
Steph Curry is starting his relationship with the game of golf well before he retires though, and the sport is improving as a result.