LIV golfer Brooks Koepka was praised by US Ryder Cup squad captain Zach Johnson ahead of his triumph at the PGA Championship over the weekend. He won the Major by two full strokes over Viktor Hovland and Scottie Scheffler.
Prior to his Championship win, Johnson stated there was no doubt about Koepka's ability as a golfer. He said (via Golf.com):
"Well, look at his résumé prior to this week. He's an amazing player. It wouldn't surprise me if he won by five, and it wouldn't surprise me if somebody else from behind him came up and challenged him. I mean, the amount of talent that's on that leaderboard, and then you throw in the mere fact that — what I appreciate about Brooks is just how he goes about his work in massive tournaments."
Johnson highlighted Koepka's ability to perform at his best on the biggest stage. He added:
"He's a rare breed mentally where he just is able to bring out his best in the most difficult and trying of circumstances."
As captain of the US team for the Ryder Cup, Johnson will select six players who haven't qualified for the tournament to fill the roster. Brooks Koepka is one of the prime candidates for one of those spots.
---
Zach Johnson grilled about Brooks Koepka and LIV Golf ahead of Ryder Cup
There has been a lot of debate about the selection of LIV Golfers for the Ryder Cup, but it's getting difficult to ignore Koepka's performances. He finished T2 at the Masters and followed it up with a win at the PGA Championship.
Johnson wasn't entirely comfortable with the questions about Koepka as he considers his options, but the reporters didn't let him off the hook. He said:
"I mean, chemistry is important on any team. It's important with any leadership of any team. It's important with anything you're trying to construct if you want to go out and win. My No. 1 goal as the leader is to go put these guys in a position to win, whatever that looks like. Time will tell."
When pressed on the issue, the Team USA captain stated that it is too soon to make a decision about the involvement of Brooks Koepka or any LIV players in the Ryder Cup. Johnson added:
"I think it's too premature, frankly irresponsible, to even have any sort of opinion about that. I think given where we are at right now, there's a lot of points out, No. 1. No. 2, you have a bunch of elevated events. Shoot, No. 3, if you go back on history, there's names right now that probably on both tours that we're not even mentioning that could have a chance given what's from us. So I haven't even begun to discuss picks with anybody that I trust in my circle, specifically the vice captains. I feel like it's irrelevant to even discuss."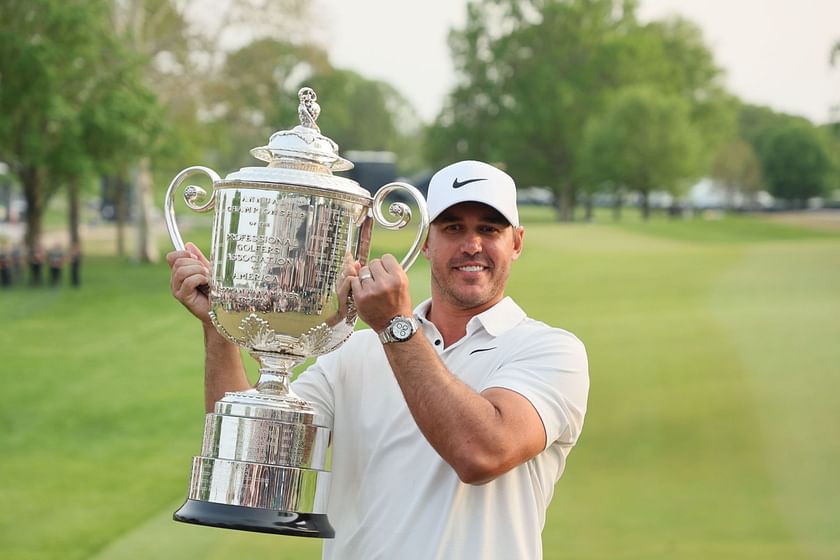 All the reporters wanted to talk about was Brooks Koepka and LIV Golf. Johnson, who has a massive decision to make as the captain, appeared flustered by the frequency of the questions.