Dustin Johnson was not among the captain's choices for the Ryder Cup. Being on LIV Golf, it would have been nearly impossible for the star golfer to have made it as an automatic qualifier, so he had to hope for the best.
Brooks Koepka played excellently in the major championships and nearly earned an automatic spot, but even he fell short and had to be selected to the team. That didn't leave much consideration for Johnson.
The LIV star knows he hasn't played very well this year, but he thinks he was good enough to have made the team. Being on LIV hampered him, and he knows that. He said via Yahoo! Sports:
"I would love to be a part of the team. But to be honest, I haven't really played that well, this year. But have I played well enough to be on the team? Yeah. I didn't have the best year. Was it good enough to make the team? I think so. If I would have been playing on (the PGA Tour), yeah, I would have made the team. Do I think I can help the US team? Absolutely."
Johnson is a Ryder Cup veteran with key performances under his belt. He could have been a key contributor, but not playing on the PGA Tour (which means very few chances to climb the points list) potentially hurt his chances.
He had fewer opportunities to look good, and he wasn't even in the top 25 for Ryder Cup points.
---
Dustin Johnson left off Ryder Cup roster
As it stands, Sam Burns, Koepka, Justin Thomas, Rickie Fowler, Collin Morikawa, and Jordan Spieth were selected by Zach Johnson. Dustin Johnson said he knew his chance went by the wayside by not performing as well at the majors:
"If I would have played a little better at the majors, I think I definitely would have had a really good chance to be on the team. But just struggled a little bit in the majors this year, which happens."
Johnson finished with the following ranks:
T48 at the Masters with +8
T55 with +9 at the PGA Championship
T10 with -3 at the US Open
CUT at the Open Championship with +13
Had he done better, he might have played his way into contention for a spot. Nevertheless, it's hard to envision him being a captain's choice without winning one like Koepka did.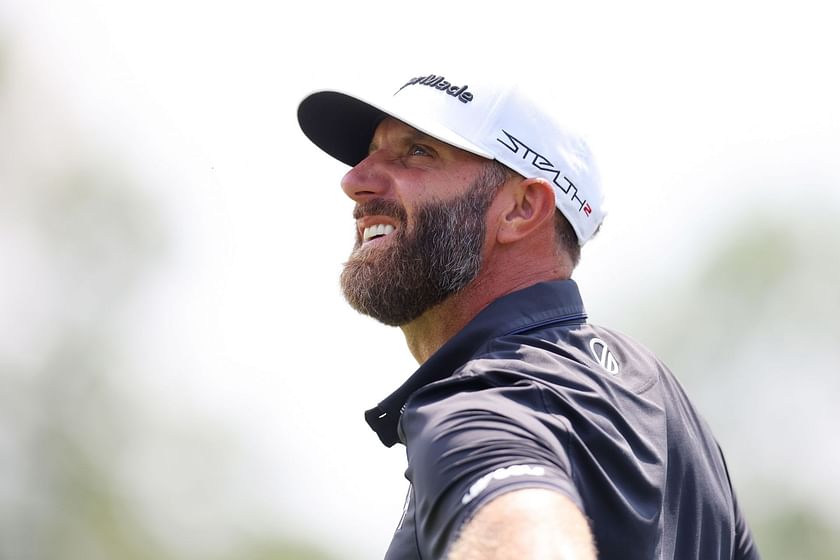 Some of the captain's choices were controversial. Thomas was a surprising selection given that he has been in poor form and did not even qualify for the FedEx Cup Playoffs.
Still, there were deserving candidates left off that don't include Johnson. Keegan Bradley, Lucas Glover and Cameron Young could have been named but weren't.
With the new merger, Dustin Johnson might have more chances in the future to play his way onto the next Ryder Cup team.