In a shocking turn of events, Patrick Reed reportedly threw a golf tee towards Rory McIlroy at Emirates Golf Club as the World No. 1 ignored the former's attempts to say hello.
Reed has now switched to LIV Golf but continues to feature in the DP World Tour events courtesy of the arbitration still being held in the UK on the decision to ban the Saudi-backed league players from the European Tour.
The Twitter community had something to say about the incident. Here's a look at a few of the reactions:
"Rory sues Reed for $5B..."
"Ignoring Patrick saves you $450 million these days."
"Patrick really needs to chill, why would rory acknowledge him right now."
"Extremely common Rory W; reed one of the most dislikable athletes of all time."
"Rory can be seen crying after the tee hit him."
"The soap opera continues!!"
"I NEEEEEED a video of this like I need air."
GOLF.com writer Sean Zak tweeted that golf was the most ridiculous sport.
"Silly me went to bed thinking this was fight of the day."
"Outrageous."
"Golf itself has nothing to do with this stuff"
"The way that guy is suing everyone that talks to, about or looks at him, don't blame Rory. Not trying to get caught up in a lawsuit"
"Golf is great, the players acting like toddlers is getting old. Both sides need to grow up!"
---
Why did McIlroy ignore Reed?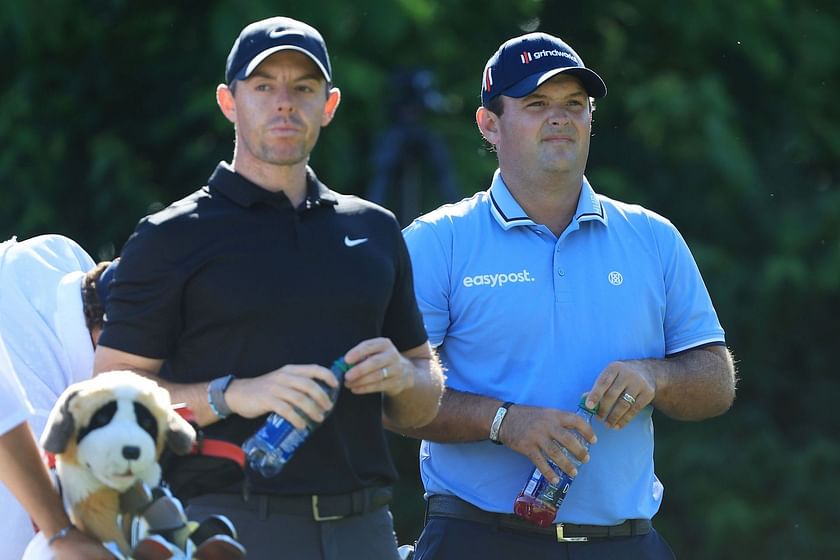 As per the reports, Rory was practicing for the DP World Tour event at Emirates Golf Club. Reed tried to say hello to McIlroy and stood near him for a few seconds but McIlroy totally ignored him. Reed still tried to salute him, but after getting no response, he started walking away. While walking away, he threw a tee towards McIlroy in frustration.
McIlroy avoiding Reed is understandable as he has always maintained in the past that he doesn't like the idea of LIV golfers playing in DP World Tour events. Last year during the BMW PGA Championship, he said that he wasn't comfortable seeing them in the event.
"I hate what it's doing to the game of golf. I hate it. I really do. Like, it's going to be hard for me to stomach going to Wentworth in a couple of weeks' time and seeing 18 of them there. That just doesn't sit right with me," McIlroy was quoted by the Irish Independent.
"They [LIV Golfers] shouldn't be here [BMW PGA Championship], but again that's just my opinion," McIlroy said, making fun of the 54-hole format of the LIV golf. "But we're all going to tee it up on the first tee and we're all going to go play 72 holes, which is a novelty for them at this point, and then we'll go from there."
Reed also hit out at Rory for these comments. He felt that McIlroy's comments were insulting given that the American had played on the DP World Tour more consistently than many Europeans on the PGA Tour.
"I've done more for this Tour than Billy [Lowry] has and I've played almost as much as Rory has for the past five years," Reed was quoted by The Times.
Reed also said that it was hypocritical of PGA Tour players to say that LIV golfers couldn't compete in the two tours.
"That's hypocritical as ever, these guys are playing the PGA Tour and the DP World Tour."