Retired golfer turned social media influencer Paige Spiranac has created a niche audience of sports entertainment on her platforms. An avid sports fan, she always talks about current happenings in different sports.
Spiranac is known for having creative ideas to entertain her fans. This time, she took to Twitter to rank teams into worst and best fanbases in US sports. She might have touched a couple of nerves after she also mocked some teams' uniforms.
Notre Dame fandom took the Paige Spiranac version of a Razzie award. She talked about why she picked their fanbase as the worst.
"They're absolutely insufferable on social media, and half of them didn't even go there. They never acknowledge the special treatment that they get when we all know they're an average-at-best football program. And I wish (two-time College Football Coach of the Year) Brian Kelly was still there because he was the cherry on top of a s**t sundae."
She further cast all Boston fans under the same ugly umbrella.
"I had a string of ex-boyfriends who were all obsessed with Boston sports, and I've questionable taste in men, so this is probably on me, but I'm sticking to it."
This would mean that Paige Spiranac does not like the fans of Boston Celtics, New England Patriots, or Boston Red Sox, amongst others. Her third and final worst choice was a little closer to home.
"(San Diego) Padres fans. I went to San Diego State [University] so I should like them. But their fan base is terrible—we have beef. And they can't even acknowledge the fact their poop-coloured uniforms just aren't good."
However, she ended the video on a positive note.
---
"I used to hate this fan base, but now I love them" - Paige Spiranac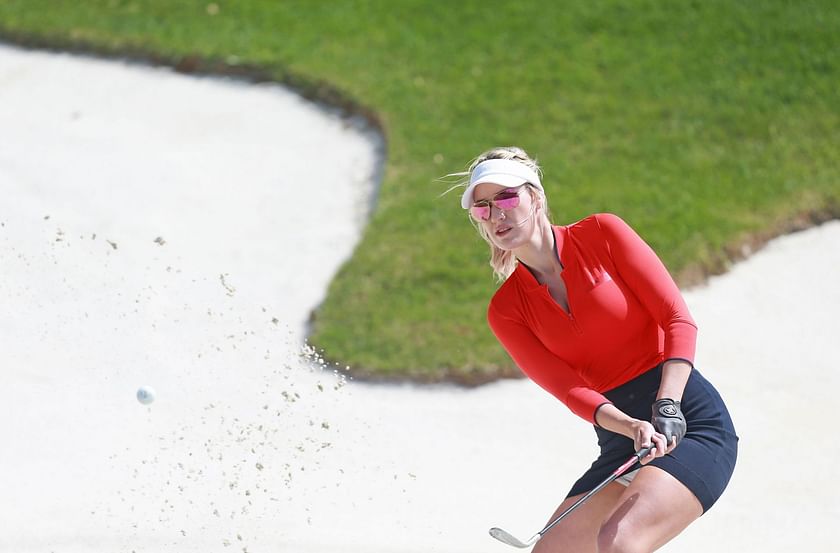 Despite being born in Colorado, Paige Spiranac has always been a Steelers loyalist. In fact, it runs in her blood. Her entire family supports the Steelers.
Although the team may not have been up to the mark lately, Spiranac chose its fanbase as the best.
She said cheekily, with a wink:
"Coming in at No. 1 is the Steelers fan base, (and) this has absolutely nothing to do with me being a Steelers fan."
Second in the best fandom list was the Bills Mafia.
"No. 2 on the list is Bills Mafia. They are diehards. They love their team, they love their fan base. I have nothing bad to say about them, just keep breaking those tables."
And finally, the third place finish was made by a fanbase that managed to change Paige Spiranac's mind about them.
"And No. 3; I used to hate this fan base, but now I love them—Alabama football fans. I saw them in the national championship last year, and there was a squad of grannies rollin' deep, decked out in all Alabama gear. They would fight anyone who said anything against Alabama football and it scared the crap out of me, and so now, I'm forever a fan. Roll Tide!"
Well, as the NFL Super Bowl comes closer, Paige Spiranac will surely be more and more creative with her content.
Edited by Akshay Saraswat