A year and a half ago, Eric Cole was looking to qualify for the PGA Tour at the Korn Ferry Tour Q-School. On Sunday, November 19, Cole finished his rookie season at the top level with a T3 at the RSM Classic. He is also ranked in the Top 50 of the FedEx Cup rankings and the Top 60 of the world rankings.
In this tremendous time of his career, Eric Cole has been accompanied by his caddie, Reed Cochran, who has undoubtedly been a fundamental part of his work team.
But who is Reed Cochran? Let's see:
4 things to better know Eric Cole's caddie
Reed Cochran, Eric Cole's caddie, comes from a family deeply involved in golf. He chose the profession of caddying for himself.
#1- Cochran and Cole have a long-standing bond
Eric Cole and Reed Cochran have a fairly long professional relationship. They have worked together since at least May 2022. Cochran was looking after Cole's bag when Cole qualified for his first season on the PGA Tour through the Korn Ferry Tour's Q-School.
#2- Reed is the son of Russ Cochran
Reed Cochran's father, Russ, is a professional golfer with a long career. Cochran senior, 65, has 11 professional victories, including one on the PGA Tour, five on the PGA Tour Champions and five on other tours.
Reed has often accompanied his father as a caddie, especially after he began playing on the senior circuits.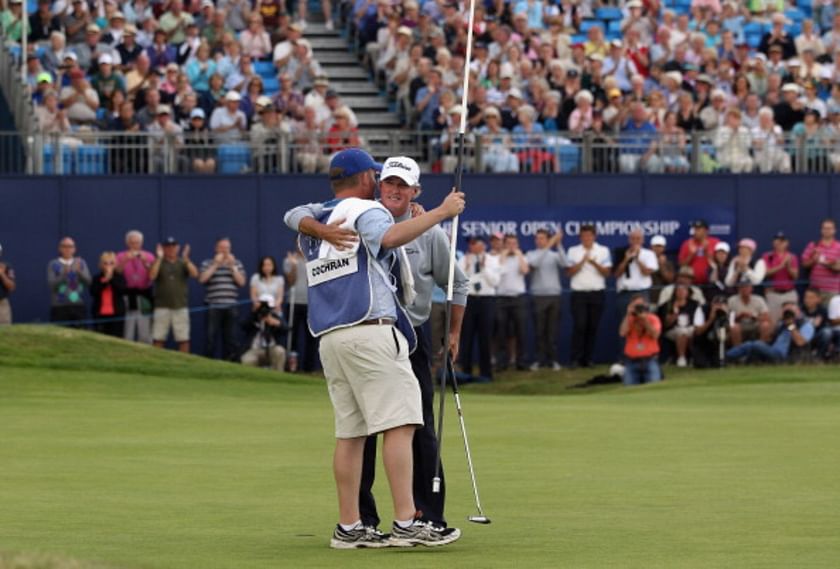 #3- Several players in the family
Reed Cochran's older brother, Ryan, played collegiate golf at the University of Florida. Another of his brothers, Case, managed to have a career in professional golf, with 32 tournaments played on the PGA Tour Latinoamerica and four on the PGA Tour, between 2013 and 2021.
His cousin Rick Cochran III also played professionally between 2012 and 2018. He played 71 events between the Korn Ferry Tour, PGA Tour Latinoamerica, and PGA Tour Canada.
#4- He also worked with Curtis Luck
Eric Cole's current caddie previously worked with Australian player Curtis Luck, who has made a career on the Korn Ferry Tour. Cochran was in charge of Luck's bag when Luck earned his first and only win so far, the 2020 Nationwide Children's Hospital Championship.
Curtis Luck has played 104 tournaments on the Korn Ferry Tour and 38 on the PGA Tour. He has played professionally since 2017.