22-year-old Jordan Chiles has made it to the women's US Team for the upcoming World Artistic Gymnastics Championships 2023. Celebrating the young gymnast's journey so far, her mother Gina Chiles penned a heartwarming note.
Jordan Chiles had an exceptional 2023 NCAA season this year. She shared her position with Jade Carey as a top-ranked all-arounder in women's NCAA gymnastics competition. After that, Chiles was seen competing at the 2023 US Classic, where she settled for a total of 26.700 points.
Following that, she competed at the 2023 US Gymnastics Championships, where Chiles faced a stumble while performing her balance beam routine. She concluded that championship with 13.850 points.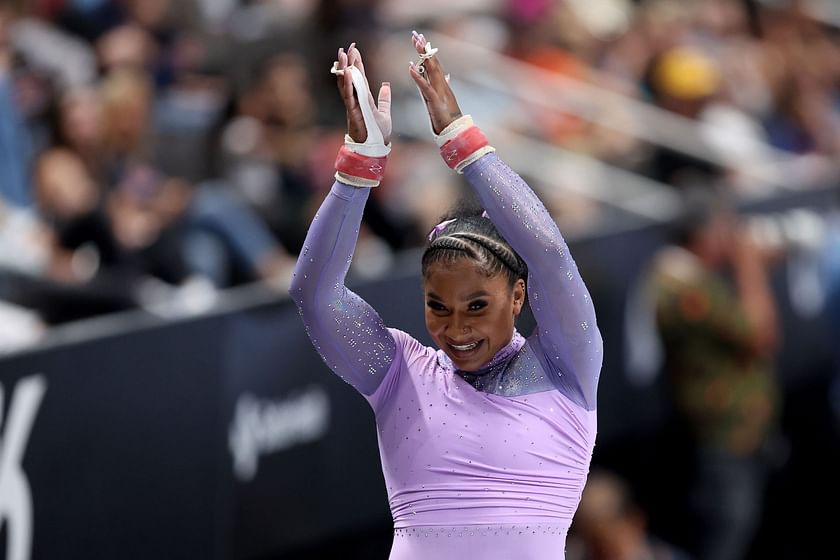 Despite such hurdles, Jordan Chiles has made her way to the women's US Team that will be participating at the World Artistic Gymnastics Championships 2023 on September 30.
On Wednesday, USA Gymnastics's official X (formerly known as Twitter) page shared a list of athletes who joined the team for the World Championships. Amid gymnasts like Simone Biles, Zoe Miller, Kayla DiCello, Kaliya Lincoln, and Tiana Sumanasekera, the list also had Jordan Chiles' picture and name.
Sharing that post, Chiles' mother Gina Chiles congratulated her gymnast daughter in her caption that read,
"So proud of your fight @ChilesJordan!! I love youuuuuuu . Wasn't easy but you pressed in. Let's GOOOOOO!!!"
---
Jordan Chiles on reaching her full potential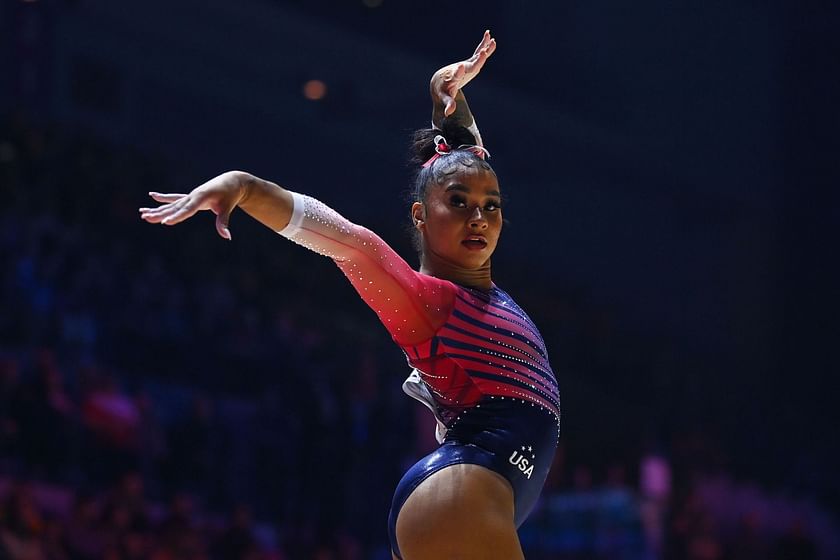 Jordan Chiles has maintained an impressive gymnastics career ever since she entered the field in 2013. At her elite debut at the American Classic back in 2013, she won a bronze and silver medal.
Later on, she made her senior debut in 2017 at the US National Championships, where she was placed second in the all-around category. Chiles made her Olympic debut in the Tokyo Olympics with Team USA and won the silver medal.
Moreover, she won the gold medal at the 2022 Liverpool World Championships with her team along with two silver medals in the individual events in vault and floor exercise.
Despite a successful gymnastics career, Chiles believes that she is yet to touch her career's peak. In an interview with Olympics.com, the gymnast explained,
"I still haven't hit my peak and I've done this sport for so long and yet to have hit my peak. I'm just waiting for that moment, [at the Tokyo Olympics], I just felt like I was able to give more and just to be able to, just enjoy the moment now," Chiles said.