The seated leg extension is a variation of the standard leg extension or knee extension exercise. It is an amazing strength training move that can help you develop massive quad strength and muscle definition.
The major muscle worked during this exercise is the quadriceps femoris, which is a group of muscles located in the front and side of the upper legs. Muscles included in the quadriceps femoris are the vastus lateralis, vastus intermedius, vastus medialis, and rectus femoris.
---
Seated leg extension benefits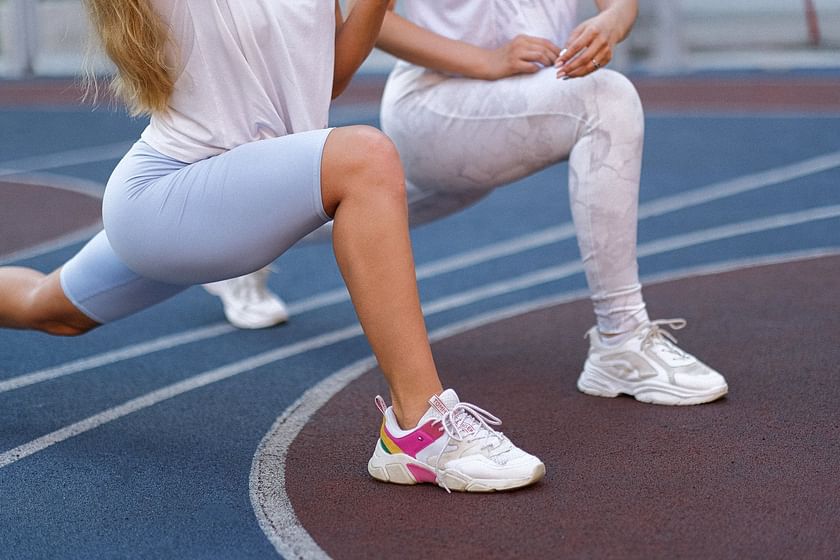 The seated knee extension builds not only strength but also helps develop size in the quadriceps. Additionally, this exercise strengthens the ligaments connected to the knee joints, keeping the knees healthy, strong, and secure from injuries.
The best part about the seated leg extension exercise is that it's a versatile move that can be done using a variety of tools. While the basic version is done on a leg extension machine, you can do it using different tools as well, such as dumbbells, a resistance band, and ankle weights.
If you don't have access to any of this equipment or a leg extension machine, don't worry, you can still perform this exercise simply by using your body weight.
---
4 seated leg extension variations to try
1. Body weight seated leg extension
If you don't have exercise tools, you can use your body weight to perform the seated leg extension at home. The bodyweight version can be ideal if you have knee pain or any other kind of problem.
To do:
Sit straight on a chair and plant your feet on the floor.
Keep your feet at a hip-width distance and make sure your back is straight.
Now, extend your left knee and lift your left leg as high as it feels comfortable. Slowly lower it back to the start.
Complete a few reps and then repeat with the right leg.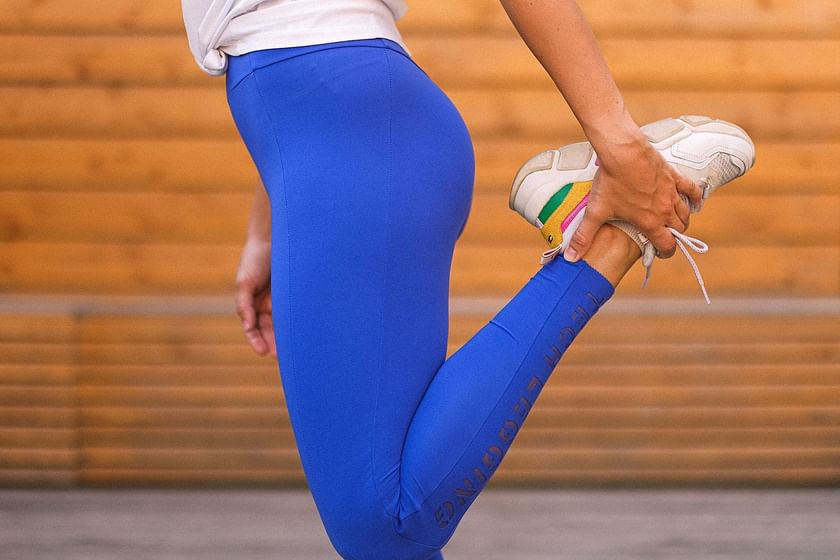 ---
2. Seated leg extension using a machine
The standard seated knee extensions are done on a leg extension machine. To use the seated leg extension machine:
Sit on the machine and make sure the weighted pad is placed on top of your lower legs. Keep your back straight and avoid arching.
Keep your knees at 90 degrees and choose a weight that's appropriate for you.
Place your hands on the bars, and use your quadriceps to extend your knees and slowly lift your lower legs.
Lift the weight until your legs are straight.
Now lower the weight back to the start and repeat.
---
3. Seated leg extension with bands
Knee extensions can also be done using a resistance band. This is an easy version that can be done by beginners and advanced exercisers alike. You can perform this variation at the gym or add it to your at-home leg toning workout routine.
To do:
Sit straight on the edge of a bench or chair and keep your feet flat on the floor. Make sure your back is firmly pressed on the edge of the bench.
Now, loop one end of the band under your left foot or wrap it around the back right chair leg.
Make a loop at the other end and place the band around your left ankle.
Hold the sides of the bench or chair with your hands and keep your right foot flexed.
From there, straighten your right knee until fully extended and slowly return it back to the start.
Complete a few reps on one side and then repeat with the other.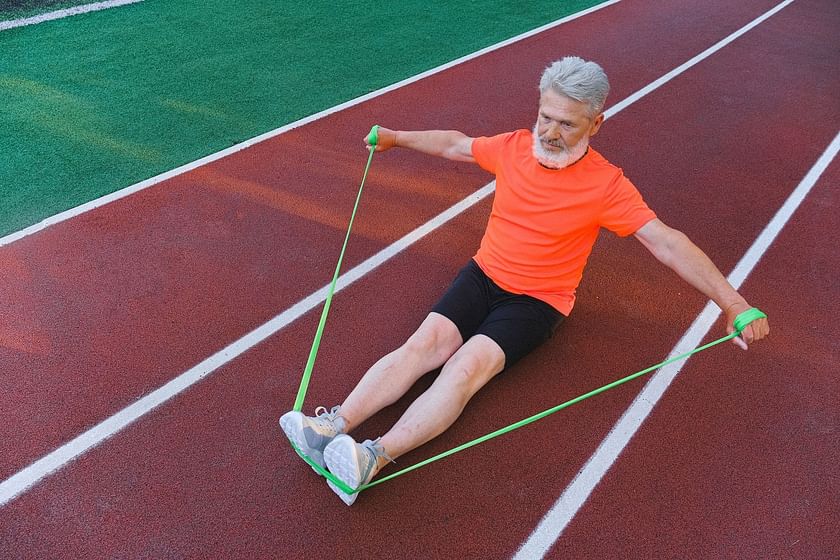 ---
4. Seated dumbbell leg extensions
Dumbbell leg extensions are quite challenging and thus should not be attempted if you are a beginner or have knee pain or injuries to your lower body.
To do:
Sit straight on an exercise bench with your back stable.
Now, with your legs at a 90-degree angle, clamp a dumbbell between your feet.
Engage your quadriceps, and slowly lift your legs to the maximum.
As you extend your legs, make sure your body is stable.
Pause at the top for a few seconds and then slowly lower your legs back to their starting position.
Seated leg extensions are the best exercise to target and strengthen the quadriceps, and with the aforementioned variations, you can make the exercise easy or challenging, depending on your fitness level.
However, keep in mind that extension exercises like the ones discussed above can damage your knees if not done correctly. So, keep a double-check on your form when doing any variation of the seated leg extension, and avoid them if you have a knee, thigh, or ankle injury.