Liver King, aka Brian Johnson, was recently seen in a video on various social media sites eating raw meat with milk. He looked older than his actual age and also somewhat disoriented. Influencers on social media are blaming his lifestyle for his current condition.
He calls his way of living an "ancestral lifestyle", which includes eating large amounts of raw organs and meat along with milk. His diet has been often criticized by doctors, nutritionists and influencers.
---
Liver King and his current condition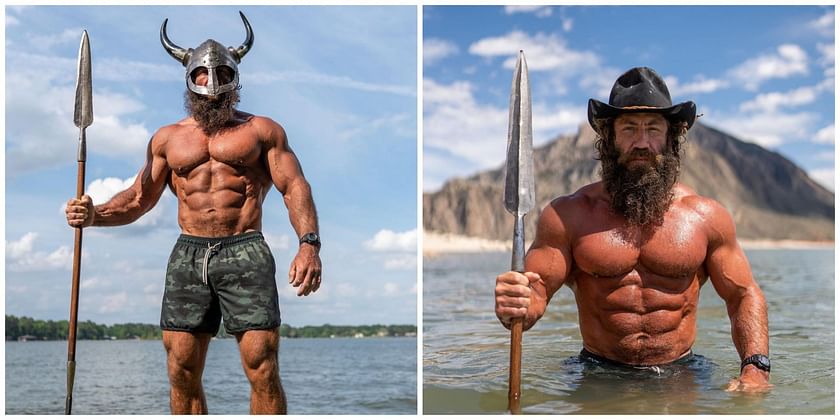 Although Johnson says that his lifestyle is the best to keep oneself healthy, his health condition doesn't look good in his recent videos and photos.
Many people reckon he might be sick and weak. The actual health condition of Johnson cannot be ascertained, but he definitely looked different than in the videos he posted months ago.
He preaches a list of nine tenets, which he calls "ancestral tenets": sleep, eat, move, shield, connect, cold, sun, fight and bond. He always claimed to be a natural bodybuilder till he confessed to the use of steroids and other performance-enhancing drugs. He also apologized to fans on social media in the viral confession video.
Influencers on social media are saying that his current condition is due to steroid abuse. Excessive use of anabolic steroids can affect hormone balance in the body. Liver King's health condition might have deteriorated in the last few months, but that cannot be confirmed, as he claims to be healthy and fit.
---
Does Liver King have a risk of liver failure?
If he's using high doses of steroids and performance-enhancing drugs, his liver could be damaged. All drugs are processed in the liver, and any type of drug or hormone abuse increases the risk of liver disease and liver failure.
Fitness influencers say that Liver King is destined for liver failure because of his unhealthy habits. Raw food cannot be digested well and may cause infections. Cooking helps us digest food properly.
It also kills potentially harmful microbes that might be present in raw food. Furthermore, Liver King's steroid abuse shows us why the use of these agents might pose a risk to our long-term health.
---
Indranil Biswas is a nutritionist and personal trainer with a diploma in dietetics and personal training with a specialization in sports nutrition and strength training.
---
What do you think of this story? Tell us in the comments section below.