Venue: Ninh Binh Stadium, Ninh Binh, Vietnam
Kickoff: Tuesday, May 13 2014, 15:30 IST
* Extra time/penalties will be necessary if it ends in a draw after 90 minutes
Home Advantage
If Vissai Ninh Binh are judged solely on their AFC Cup performances, this has been a remarkable campaign as they comfortably progressed to the knockout stage in their debut appearance. They won group G with 16 points and only Iraq's Erbil scored more goals than them in the group stage. But all the good work on the pitch has been overshadowed by the massive match fixing scandal that has hit the club badly. 13 players were put under investigation with several domestic matches coming under scrutiny while their 3-2 away win over Malaysia's Kelantan on matchday three of the AFC Cup was also seen with suspicion. Eventually 11 players admitted to illegal betting in that AFC Cup encounter.
Following that controversy the club owner took a decision to withdraw from the domestic league and that put the future of several players including foreigners in doubt. Predictably many of the key players including Vietnam internationals left the club with South Korean Sim Woon Sub being the only remaining foreigner. The club were allowed to continue in the AFC Cup with coach Nguyen Van Sy being left with only 15-16 players to prepare for this historic match while veteran striker Ph?m Van Quyen also had to come out of retirement. Vissai Ninh Binh are truly in crisis but for this match at least they would be able to put behind all their troubles and look to reach the last eight of the AFC Cup. They couldn't have wished for a worse build-up but at least there will be home advantage to bank on.
A Shot At History
Churchill Brothers survived in the I-League by the finest of margins but they have been highly consistent in cup competitions this season. They won the Federation Cup in January and then finished runners-up in Group E to progress to the round of 16 despite having a very small squad. The Goan club showed great character to win away at Maldives' New Radiant on matchday six to book the knockout berth. Now they would be looking to reach the AFC Cup quarters for the first time in the club's history. Only on four previous occasions have Indian clubs reached the last eight of Asia's Europa League but never before has an Indian team won an away one-legged round of 16 clash with three defeats in as many games.
But on all those three instances the opposition was from West Asia so Churchill Brothers do stand a better chance this time than in 2010 when they were beaten by Kuwait's Al Qadsia 2-1. Churchill's preparation has been slightly better than Vissai Ninh Binh but they would have to quickly adapt to the conditions of Vietnam. The Red Machines were constantly under pressure to get results in the latter rounds of their dismal I-League campaign but they consistently played without fear in the AFC Cup and produced positive results against much-fancied opponents. The club's I-League future is still in doubt as they await the verdict of the I-League licensing committee, which meets on May 21, but for now Churchill Brothers can make Indian football proud if they manage to record a victory on Vietnam soil.
Form Guide
Vissai Ninh Binh: LDWDW
Although the results of each of their eight completed V-League matches have become null and void due to the withdrawal, those games have been considered to see their recent form. The only game they failed to win at the group stage was the home fixture against Hong Kong's South China which ended in a 1-1 draw. They won the other two home games, scoring seven goals.
Churchill Brothers: LWLWW
The two-time Indian champions have won just two of their eight away matches in AFC Cup history and have never kept a clean sheet. Churchill have also recorded a hattrick of wins only once this season and that was during their Federation Cup winning campaign. They managed only 10 goals in the group stage compared to Vissai Ninh Binh's 18.
Team News
Vissai Ninh Binh
The squad is almost completely different to the one that was unbeatable during the group stage. A number of players who don't even have much V-League experience could be involved. They will depend heavily on the experience of the versatile Sim Woon, centre-back Le Phuoc Tu, winger Hoang Danh Ng?c and attacker Le Van Thang while Van Quyen will be hoping for a winning farewell. Lack of match sharpness will also be a worry for Vissai Ninh Binh as they have played only three competitive matches since the start of April and some of the members of the 16-member squad haven't played at all this season.
Possible XI: Nguyen Van Phong; Nguyen Minh Tung, Sim Woon Sub, Le Phuoc Tu, Le Quoc Huong, Le Van Vu; Nguyen Duc Linh, Tran Van Cuong, Hoang Danh Ng?c; Le Van Thang, Ph?m Van Quyen
Churchill Brothers
The Indian club are missing five players including first-team regulars Sanjay Balmuchu, Lenny Rodrigues and Saran Singh. But Egyptian Abdelhamid Shabana and India international Balwant Singh are available again after missing out the final group game against New Radiant. Churchill Brothers have three foreigners but only two are expected to be in the first eleven with Australian Daniel Zeleny likely to be on the bench. Naveen Kumar should partner Dharmaraj Ravanan in central defence and it will be interesting to see whether Bineesh Balan starts as he has returned to the squad after a month.
Possible XI: Lalit Thapa; Denzil Franco, Naveen Kumar, Dharmaraj Ravanan, Raju Yumnam; Bineesh Balan, Abdelhamid Shabana, Micky Fernandes, Jaison Vales; Anthony Wolfe, Balwant Singh
Key Men
Vissai Ninh Binh – Sim Woon Sub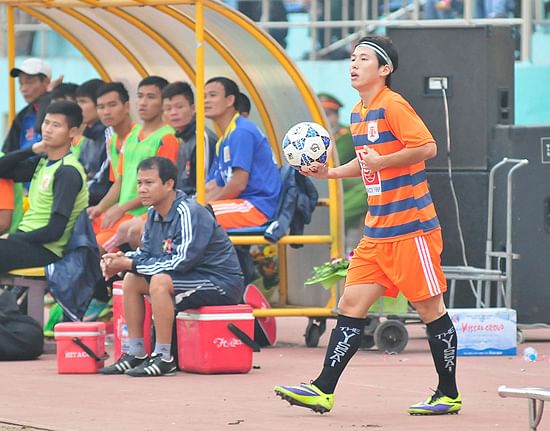 The South Korean will have a very important role for Vissai's Ninh Binh's depleted side and he would be looking to be at his very best. His class and quality could make the difference in this knockout tie.
Churchill Brothers – Balwant Singh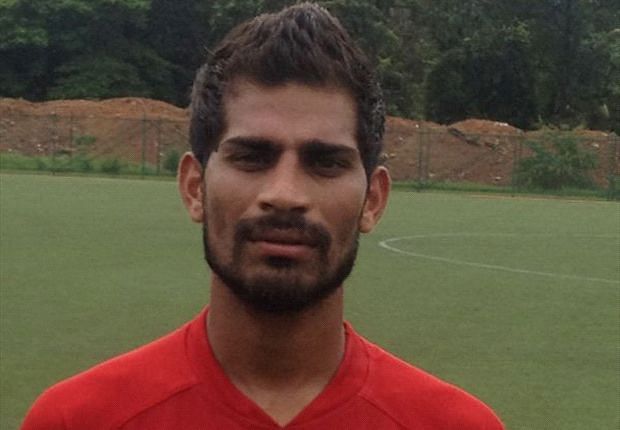 Balwant has been Churchill's big-match player this season with goals in the Federation Cup final and the final I-League fixture against Salgaocar. He would be aiming to add to his season tally of 16 goals and inspire the Red Machines to the quarters