What's the story?
NEROCA FC's Katsumi Yusa became the fastest goalscorer in the I-League/NFL history by finding the back of the net in just 13 seconds in the I-League 2018-19 match against Churchill Brothers on December 15, 2018.
In case you don't know...
Yusa appears to have broken a record earlier held by James Moga of Pune FC.
Moga, while playing for the now-defunct Pune outfit, was the fastest goalscorer in the combined NFL/I-League history when he scored against United Sikkim in their 2-2 draw in the 2012-13 season at the 14th second.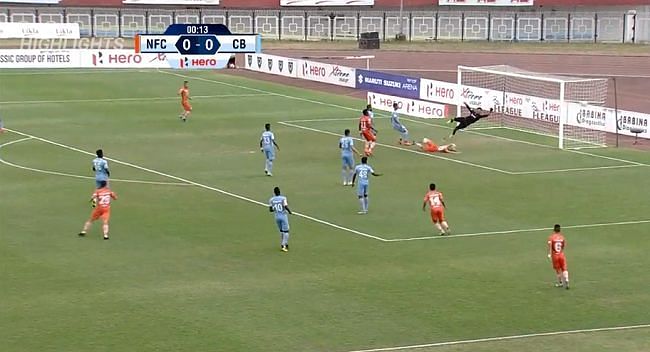 In the 2014-15 I-League season, Shankar Sampingiraj came close to breaking that record while playing for Bengaluru FC. But Shankar's goal came after 15 seconds against Pune FC. In the subsequent season, Nicholas Fernandes of Sporting Clube de Goa struck after just 16 seconds. Now, it appears that Japanese Katsumi Yusa has scored faster than them.
Suleh Musa's goal after 21 seconds for East Bengal against Tollygunge Agragami in the 2001-02 season and Gilbert Oliveira's 23rd-second goal against United Sports at the 2010-11 season were the other quickest goals in the I-League's earlier avatar NFL (National Football League).
The heart of the matter
NEROCA centre-back Eduardo Ferreira sent a long ball towards Felix Chidi, who miscued a pass towards Churchill Brothers' left-back Nallappan Mohanraj. However, the defender's untimely clearance was cut out by the Nigerian, who linked up with right winger Malemngamba Meitei. The 26-year-old Manipuri cut it back to Aryn Williams, who floated a curling cross towards the penalty spot.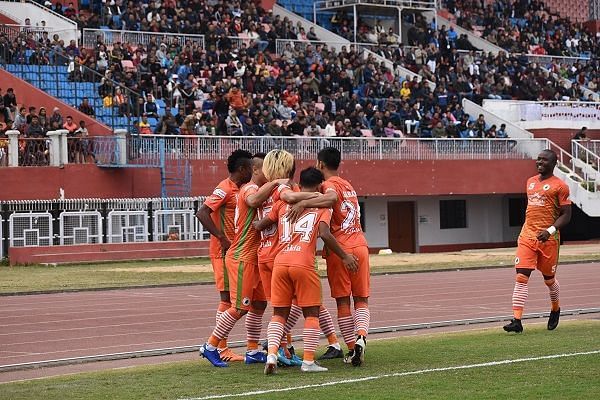 While the defenders were busy marking Felix Chidi, Katsumi Yusa made a run from behind and glanced it goalwards with an acrobatic header. The goal came only at the expense of six passes.
What's next?
The goal changed the whole complexion of the game between Churchill Brothers and NEROCA FC. Instead of approaching the game cautiously, both the sides showed urgency and could have scored numerous goals in the first half.
It's also becoming increasingly difficult to score quick goals in football. However, a winger making a surprise and catching the defenders off-guard could help after kick off. Let's see if anyone manages to break Yusa's record.
Yusa's goal is the fastest to be scored in India's top-flight. Jerry Mawihmingthanga of Jamshedpur FC holds the record for the fastest goal in the Indian Super League (ISL). His goal, against Kerala Blasters in the 2017/18 season, came after 23 seconds.
Edited by Aravind Suchindran