As the Indian Super League (ISL) gears up for another thrilling season, the opening fixture that has fans buzzing with anticipation is the clash between Kerala Blasters FC and Bengaluru FC. Both teams are no strangers to high-stakes showdowns, and this encounter promises to be a battle for the ages.
Bengaluru FC, having come tantalizingly close to clinching the ISL trophy last year, fell just one step short as they succumbed to Mohun Bagan Super Giant on penalties in the final. Under the stewardship of head coach Simon Grayson, the Blues showcased their mettle by reaching the finals of the Super Cup and Durand Cup last season, in addition to their memorable run in the ISL.
On the other side of the pitch, three-time finalists Kerala Blasters had a decent campaign in the previous season. However, their journey was marred by a controversial free-kick goal that led to their elimination at the hands of Bengaluru FC in the playoffs.
The memory of that match lingers, and it's a moment etched in the mind of Kerala Blasters' head coach, Ivan Vukomanovic. He is now all prepared for a shot at redemption and to avenge the past.
In the midst of this epic showdown, there are three-player battles that stand out, each with its own unique hook and storyline.
---
#1 Adrian Luna vs Keziah Veendorp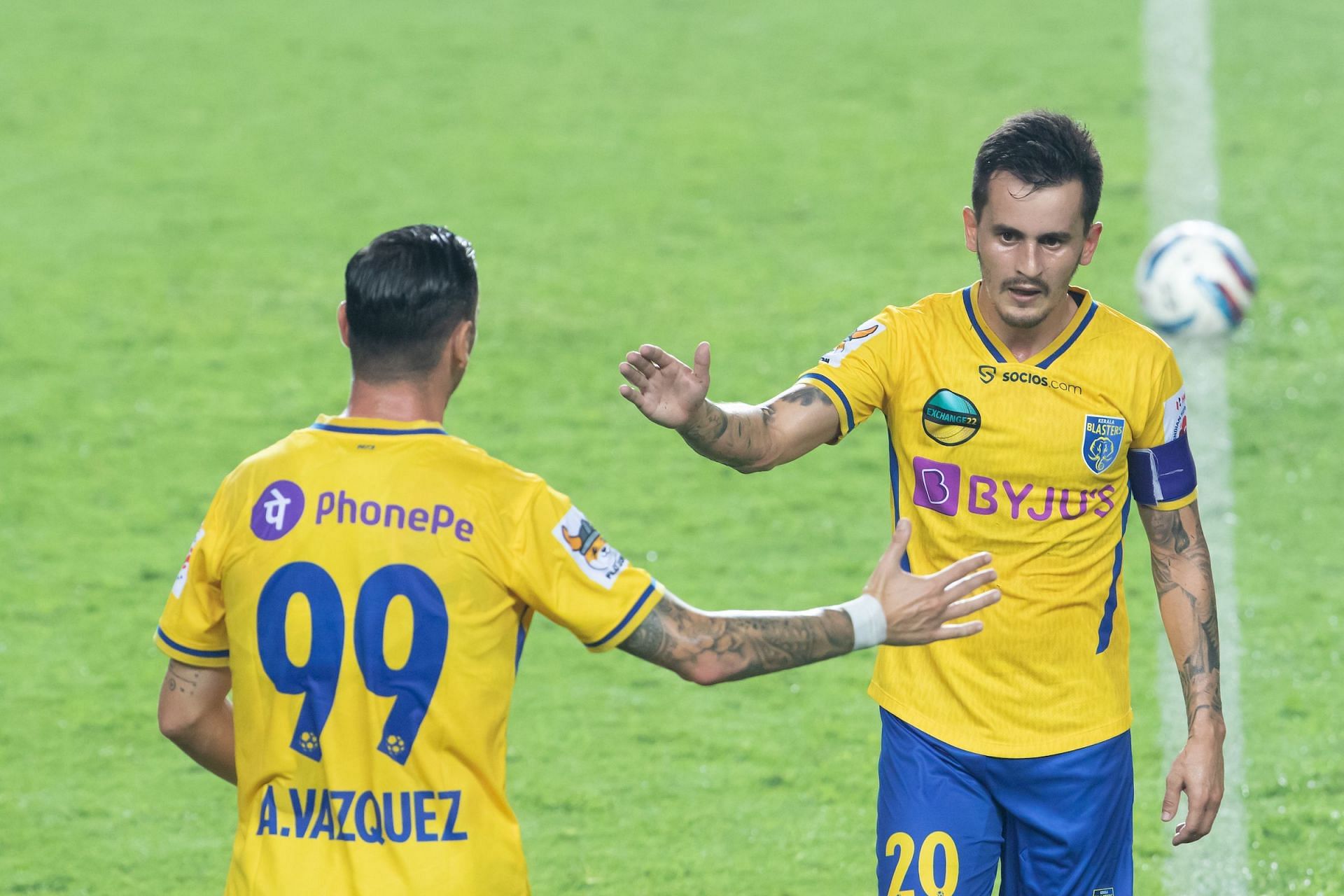 With 10 goals and 13 assists to his name in the last two seasons, Luna stands out as a creative force for Kerala Blasters FC. His ability to create scoring opportunities and set pieces expertise has made him a standout performer.
Having joined Bengaluru FC from the Eredivisie for the upcoming season, Veendorp brings an imposing presence to Bengaluru FC's midfield. His role as a vital link between defense and midfield ensures smooth transitions and incisive attacking moves. Moreover, his aerial skills add another dimension to Bengaluru's game plan.
Veendorp, with his defensive awareness and positioning, will aim to thwart Luna's creative endeavors. The outcome of this duel will dictate the midfield control, potentially influencing the overall flow of the game.
---
#2 Javier Hernandez vs Jeakon Singh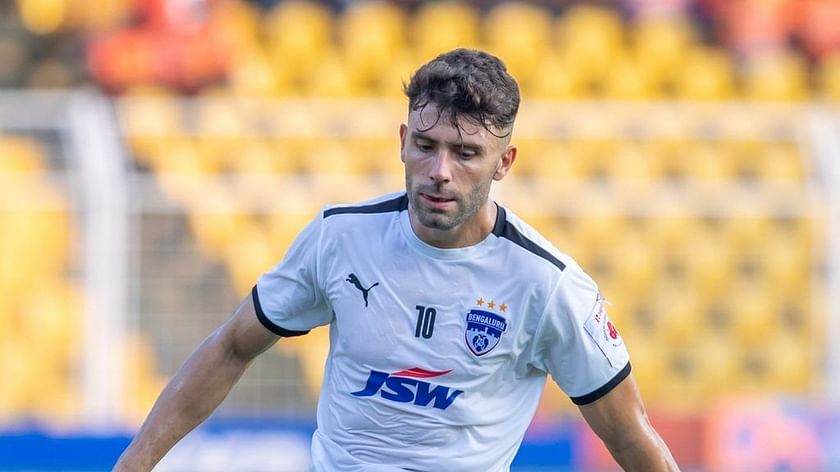 In the center of the park, two midfield titans will lock horns—Javier Hernandez and Jeakon Singh. Hernandez, a creative maestro, boasts a remarkable track record in the ISL with 16 goals to his name. His ability to score from long range and his proficiency in set pieces make him a game-changer for Bengaluru FC.
On the opposite side, Jeakon is a rising star in the league. A young and tenacious defensive midfielder, Jeakson's never-give-up attitude is his hallmark. With 30 tackles and 28 interceptions in ISL 2022-23, he is a formidable presence in front of Kerala Blasters' defense. His ability to disrupt the opposition's play and win crucial balls makes him a player to watch out for.
In this midfield battle, expect sparks to fly as Hernandez's creativity clashes with Singh's defensive abilities.
---
#3 Halicharan Narzary vs Pritam Kotal (ISL)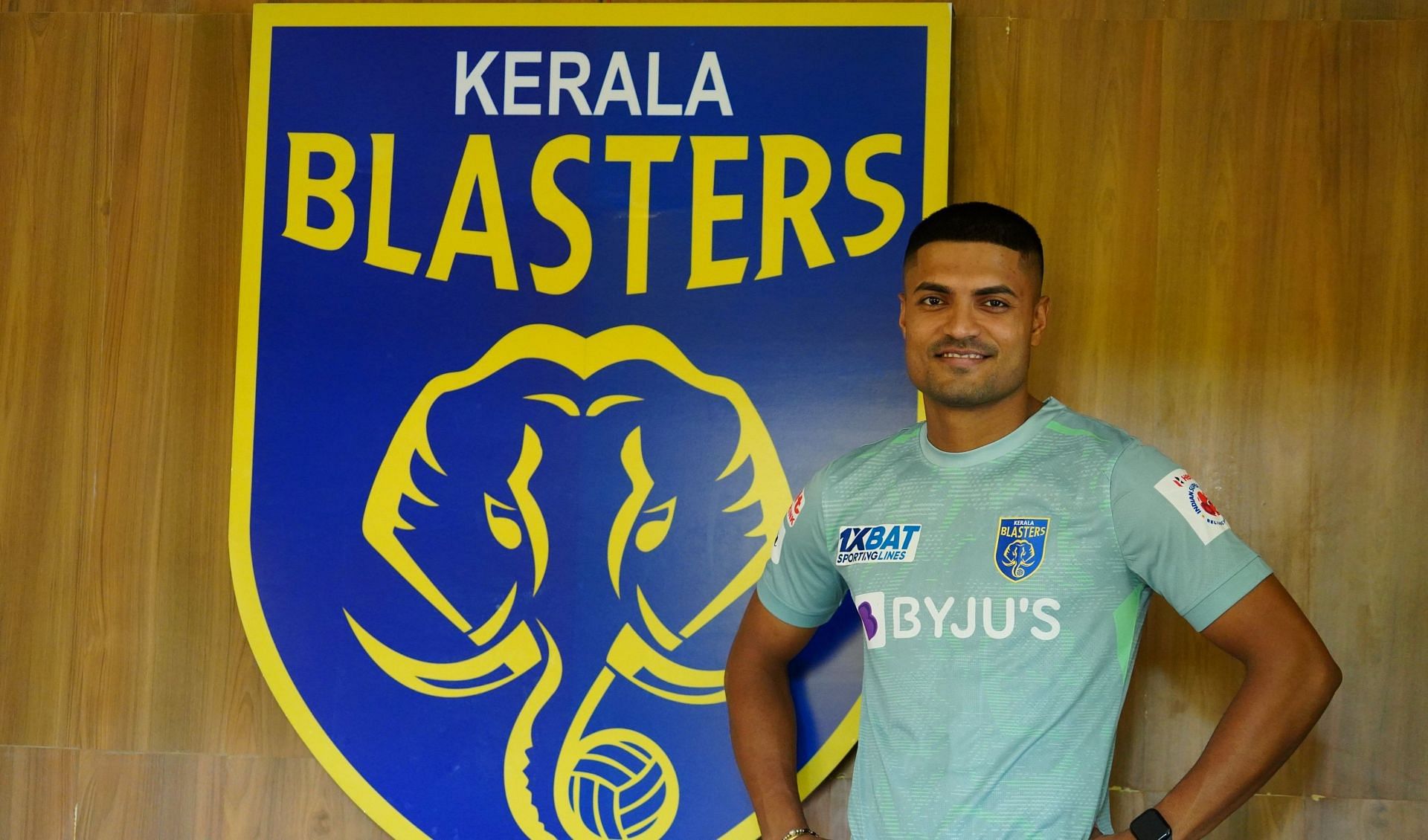 The battle on the flanks will be an exciting one, featuring Halicharan Narzary and Pritam Kotal. Narzary, known for his blistering pace and dribbling skills, was instrumental in Hyderabad FC's success last two seasons. With six assists and three goals in ISL season 2022- 23, he is a winger who can beat any defender in a one-on-one situation.
On the other side, Pritam Kotal, a defender with a title-winning pedigree with Mohun Bagan Super Giants, has made the move to Kerala Blasters. Kotal's ability to read the game is exemplified by his 48 interceptions last year, and he has consistently been a solid presence at the back. Moreover, his aerial skills and the ability to initiate attacks from deep make him a valuable asset in ISL.
In this winger-vs-defender showdown, Narzary's pace and trickery will be pitted against Kotal's defensive acumen and ability to contribute to the attack