For many fighters, three straight defeats would almost certainly spell the end of their UFC career. There were, however, some exceptions to this rule and as a result, a number of fighters managed to string together notably longer losing streaks and in some cases, still retain their spot on the UFC roster.
In other cases, fighters found themselves cut after hitting the magic number of three losses, worked their way back to the UFC only to continue right where they left off, spreading their consecutive UFC defeats out over a number of years.
Let's take a look at the ten fighters who hold the dubious distinction of owning the largest number of consecutive losses in UFC history.
---
#10. Steve Cantwell - 5 fights
UFC record: 1-5-0
Overall record: 7-6-0
Steve "The Robot" Cantwell arrived in the UFC from WEC in 2008 as an exciting light heavyweight with a 5-1-0 record. He opened his account with the promotion in impressive fashion, earning a first-round submission win over the previously undefeated Razak Al-Hassan. Unfortunately for Cantwell, that would transpire to be the last time he would have his hand raised in his professional MMA career.
What followed was a run of poor form and luck, the likes of which Cantwell could never have anticipated. After notching his first UFC win, Cantwell went on to lose his next five contests all by unanimous decision. A pair of losses to Luiz Cane and Brian Stann in 2009 set the stage for his fall from grace before a series of injuries forced the California native out of action for almost two years. On his return to the octagon in 2011, very little had changed for "The Robot" as he added two more defeats to his resume, this time at the hands of Cyrille Diabate and Mike Massenzio before closing out his career with another unanimous decision loss against Riki Fukuda in 2012.
---
#9. Josh Burkman - 5 fights
UFC record: 6-12-0 (1 no contest)
Overall record: 28-17-0
Josh Burkman actually has the rare distinction of holding two five-fight losing streaks during his time with the UFC.
After building up an impressive 12-2-0 record on the regional circuit, Burkman made his way into the UFC via the second season of The Ultimate Fighter back in 2005. A promising start to UFC life saw the Utah native pick up five wins in his first seven appearances before things took a downward turn. Consecutive losses to Mick Swick, Dustin Hazelett and Pete Sell were enough to see Burkman released by the promotion.
Free from the pressure of performing on the biggest stage, Burkman won nine of his next eleven fights which was enough to earn a chance at redemption with the UFC. With his first fight back in the promotion being deemed a no contest, the 38-year-old was given a chance to get his first UFC win in eight years against Dong Hyun Kim at UFC 187. Unfortunately for Burkman, he found himself on the receiving end of an arm triangle choke in the third round, taking his UFC losing streak to four fights. Three months later, four became five as Burkman fell victim to a third-round TKO at the hands of Patrick Cote.
Burkman's lone win in nine appearances since returning for his second stint in the UFC, came against KJ Noons at UFC Fight Night 82 in 2016. Since then, "The People's Warrior" has lost five straight for the second time and is likely facing the prospect of either retirement or being cut from the UFC for the second time in his career.
#3. Takanori Gomi - 5 fights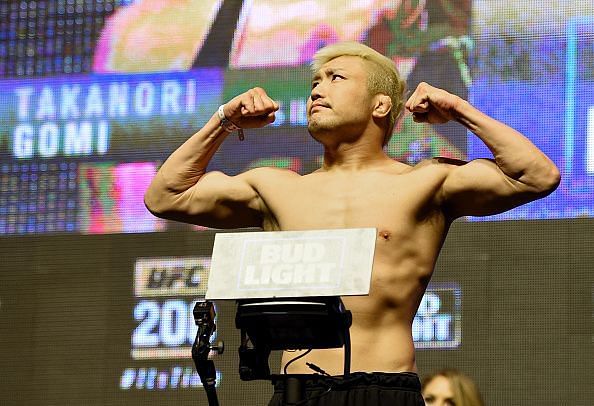 UFC record: 4-9-0
Overall record: 36-15-0
PRIDE legend Takanori Gomi finally made his long awaited UFC debut in 2010, arriving with a record of 31 wins and just 5 losses. Expectations were high. Unfortunately, his arrival would mark the beginning of the most disappointing stage of his storied career.
"The Fireball Kid" went 1-3-0 in his first four UFC appearances before putting together a pair of wins over Eiji Mitsuoka and Mac Danzig to give him his first consecutive victories in over 2 years. A split decision loss to Diego Sanchez put an end to any hope Gomi may have had of putting together a serious run toward the UFC lightweight title. A little over a year later Gomi picked up what would prove to be his final UFC victory, a unanimous decision win over Isaac Vallie-Flagg.
What followed was a run of bad results which would ultimately see Gomi released from the UFC. Five consecutive losses, all by first round knockout. Let that sink in.
Five first round KO losses in a row.
Gomi left the UFC and added a sixth first-round loss to his streak in his RIZIN debut, this time via submission before finally snapping his run of defeats with a first round KO win against Melvin Guillard (who was carrying his own 7 fight losing streak into the contest) at RIZIN 11 earlier this year.
---
#4. Rashad Evans - 5 fights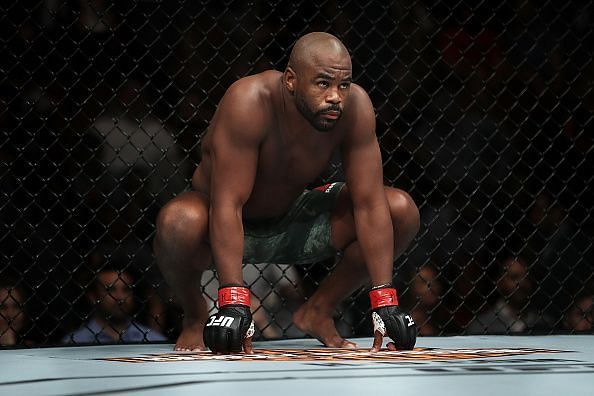 UFC record: 14-8-1
Overall record: 19-8-1
After starting his career with an impressive undefeated run which lasted 13 fights and included winning the second season of The Ultimate Fighter and capturing the UFC light heavyweight title, "Suga" Rashad Evans professional MMA career ended this year following a run of five consecutive losses.
Evans struggled with serious knee injuries which kept him out of the octagon for two years between 2013 and 2015. On his return to the sport, it was clear that something had changed for the former champion. Losses to Ryan Bader and Glover Teixera in his first two fights back in action left Evans looking for inspiration and a way to recapture his old form.
A brief stint at 185lbs failed to change Evans' luck as he added a pair of split decision losses to his record courtesy of Daniel Kelly and Sam Alvey. "Suga" made the decision to leave middleweight behind and head back to 205lbs for one final roll of the dice at UFC 225 against former middleweight Anthony Smith.
Sadly the former champion fell short once again, finding himself on the receiving end of a brutal first round knockout thanks to vicious knee just one minute into the opening round.
Without a win in five years and injuries having taken their toll on the 39-year-old's body, Evans made the difficult decision to hang up the gloves following his loss to Smith, explaining to Ariel Helwani that he just didn't feel the same way about the sport anymore.
"I'm gonna retire," Evans said. "There's just so much that goes into it all, but at one point in my life I felt as if fighting was everything. It was everything. I put life second, but now life is taking over and now fighting has become second. Competing in a sport like mixed martial arts where you have a lot of guys who haven't been to the top of the mountain and haven't experienced it the things that I've experienced, they're really hungry for it.
"Me, I was just lukewarm. I've been through a lot in this sport. I've fought a lot of fights and I don't look at the sport the same way."
.
#5. Josh Koscheck - 5 fights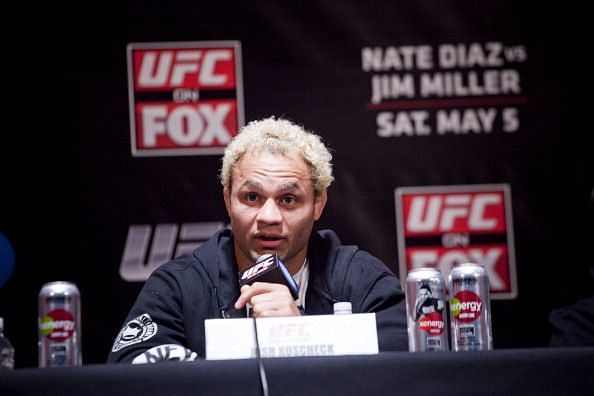 UFC record: 15-10-0
Overall record: 17-11-0
With just two professional fights to his name before heading in to the first season of The Ultimate Fighter, Josh "Kos" Koscheck went on to spend almost his entire career with the UFC.
Prior to embarking on the disappointing run which would see him leave the promotion, Koscheck was 15-5-0 with the UFC, an impressive record by anyone's measure. Wins over Diego Sanchez, Anthony Johnson, Paul Daley and Matt Hughes only serve to prove the level of talent "Kos" possessed.
Unfortunately for Koscheck, his drive to fight the best in the division ultimately served to facilitate his downfall as he embarked on a run which saw him face a string of top contenders in quick succession. It all began in May 2012 with an extremely close split decision loss to Johnny Hendricks. Next, Koscheck faced future welterweight champion "Ruthless" Robbie Lawler who was true to his name, ruthlessly dispatching "Kos" via first round KO. A second first round knockout followed in November 2013 at the hands of another future 170lb champion, Tyron Woodley. After taking some much needed time off following the pair of KO losses, Koscheck returned to face Jake Ellenberger at UFC 184 in February 2015, this time losing via submission in the second round. With his losing streak now sitting at four fights, "Kos" took a risky, short notice bout against Erick Silva just 21 days later in the hope of getting back into the win column. Unfortunately for Koscheck, things did not go to plan, with Silva claiming the victory via first round guillotine choke for his fifth consecutive loss in what would turn out to be his final UFC fight.
A brief appearance for Bellator in 2017 ended in all to familiar fashion with "Kos" losing via first round knockout at the hands of Mauricio Alonso and the 40-year-old announced his retirement from the sport the following year.
---
#6. BJ Penn - 5 fights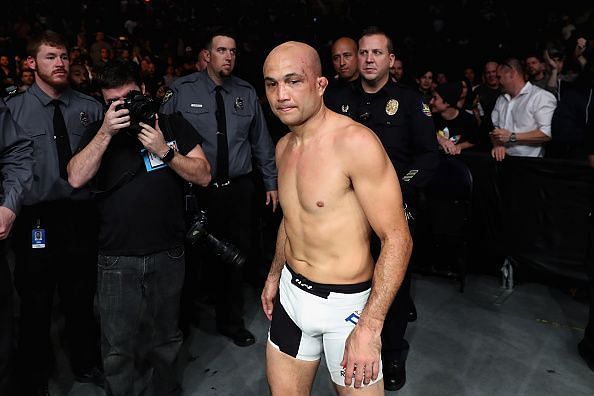 UFC record: 12-11-2
Overall record: 16-12-2
No matter what happens as he approaches the end of his career BJ Penn will go down as one of the all-time greats. The longtime UFC lightweight champion consistently fought the best in the world during his career, including challenging for the welterweight title on more than one occasion.
Things have taken a downward turn for "The Prodigy" in recent years. Without a win since 2010, Penn has put together the worst run of his career with five consecutive losses leading to many fans calling for the 39-year-old to walk away from the sport for good.
Despite that, Penn has been booked to face Ryan Hall at UFC 232 in December, a fight which will either see him snap his losing streak and perhaps end his career on a high note or add yet another disappointing loss to his decorated career and leave him pondering a sad end to life as a professional fighter.
#7. Andrei Arlovski - 5 fights
UFC record: 16-11-0
Overall record: 27-17-0
Andrei "The Pitbull" Arlovski is part of an extremely exclusive club, having weathered the storm of a five-fight losing streak, keeping his position on the UFC roster and going on to rebuild his career, stringing together consecutive wins in the process.
Having claimed the UFC heavyweight title during his first spell with the company (2000-2008), the well travelled Arlovski made his UFC return in 2014 with high expectations. Things began well enough with the Belarussian building a four-fight win streak with victories over Brendan Shaub, Antonio Silva, Travis Browne, and Frank Mir.
Back in the mix at the top of the heavyweight division, Arlovski's next challenge was future champion Stipe Miocic, who needed just 54 seconds to snap Arlovski's win streak and kick off what would turn out to be the worst run of "The Pitbull's" career.
Just a few months after the loss to Miocic, Arlovski faced Alistair Overeem, this time making it into the second round before succumbing to the Dutchman's strikes. Four months later Arlovski was back in the octagon, this time facing Josh Barnett, who handed him his third loss of the calendar year, via third round submission. Never one to sit around feeling sorry for himself, Arlovski jumped straight back into the fray, facing dangerous, undefeated heavyweight prospect Francis N'Gannou in January 2017. As many had predicted leading up to the fight, things did not go well for "The Pitbull" with N'Gannou getting the knockout victory just 92 seconds into the first round to give Arlovski his fourth consecutive loss in just 12 months.
Five months later, Arlovski made the familiar walk to the octagon to face Marcin Tybura who did enough to earn a unanimous decision victory courtesy of the judges, leaving Arlovski with five straight defeats and an uncertain future.
It is a real testament to the character of "The Pitbull" that he held his ground and took another fight just five months later in November 2017, defeating Junior Albini to end his run of poor form and perhaps save his UFC career.
---
#8. Elvis Sinosic - 6 fights
UFC record: 1-6-0
Overall record: 7-11-2
Elvis "The King of Rock 'n' Rumble" Sinosic is one of the more unusual fighters in this list, having strung together six consecutive UFC losses spread accross three separate stints with the promotion over a six year period.
After defeating Jeremy Horn in his promotional debut back at UFC 30, Sinosic went on to lose his next three contests within the space of a year, losing via first round TKO to Tito Ortiz and Evan Tanner before having his first stint with the UFC cut short following a unanimous decision loss to "Babalu" Sobral at UFC 38 in July 2002.
Sinosic returned to the octagon in October 2005, being welcomed back with a first round KO at the hands of Forrest Griffin. A unanimous decision loss to Alessio Sakara in February 2006 left Sinosic with five straight UFC defeats and the Australian was once again cut from the UFC roster.
A pair of wins away from the promotion during 2006 led to the Aussie being handed one final shot at making it in the UFC as he faced Michael Bisping at UFC 70 in Manchester, England. Sadly for Sinosic it wasn't meant to be, with Bisping winning via KO in the second round of their contest to leave Sinosic holding six straight UFC losses.
#9. Phil Baroni - 6 fights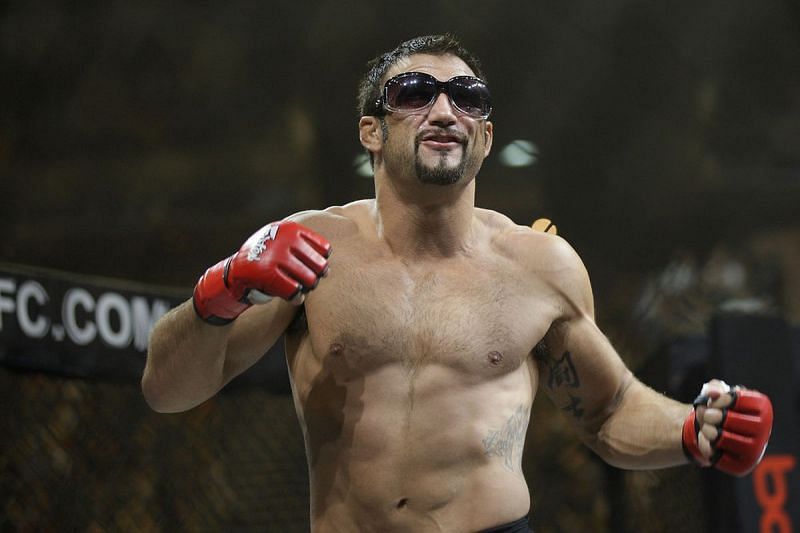 UFC record: 3-7-0
Overall record: 16-18-0
"The New York Badass" Phil Baroni is pretty unique compared to the majority of this list. Where most fighters in this top 10 started off building a strong record before suffering a sharp decline at the end of their careers, Baroni had what could only be described as a consistently inconsistent career.
Making his promotional debut at UFC 30 in just his second professional fight, Baroni won three of his first four contests before losing four straight fights. A unanimous decision loss to Matt Lindland at UFC 41 was followed by a pair of defeats to Evan Tanner before Pete Sell put a temporary end to Baroni's UFC career with a third round guillotine.
A stint in PRIDE, a couple of appearances in Strikeforce and a handful of fights in smaller promotions ultimately paved the way for Baroni making his UFC return in November 2009. "The New York Badass" was welcomed back to the promotion by the comparatively inexperienced Amir Sadollah (1-1-0) who went on to claim a unanimous decision win, leaving Baroni with five straight UFC losses. A little over a year passed before Baroni fought again, facing the undefeated prospect Brad Tavares in January 2011. Despite the disparity in their experience levels, the fight went as many predicted with Tavares finishing Baroni 4 minutes in to the first round to leave the New York native with six straight UFC losses and once again cut loose by the promotion.
---
#10. Hector Lombard - 6 fights (and counting)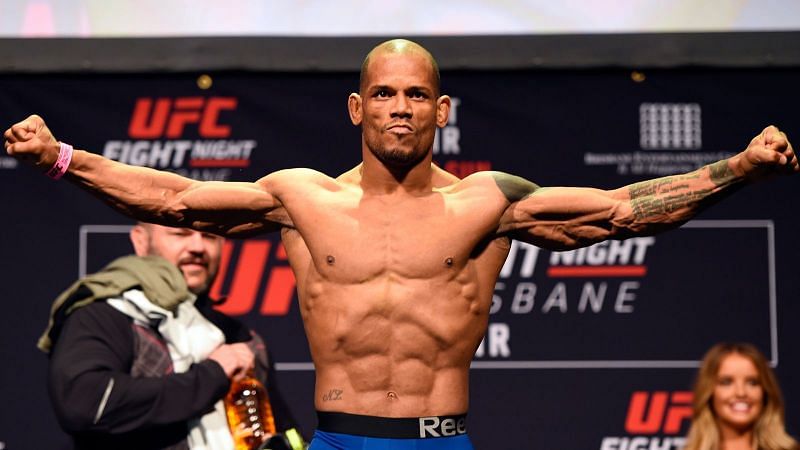 UFC record: 3-8-0 (1 no contest)
Overall record: 34-10-1
Hector Lombard's current predicament is a far cry from the early days of his career. Undefeated in 25 fights between November 2006 and July 2012, Lombard arrived in the UFC with high expectations and a fearsome reputation. What followed could only be described as disappointing. A split decision loss to Tim Boetsch in his UFC debut started a four fight period of alternating losses and wins before Lombard appeared to be finding his feet, putting together his first pair of consecutive victories since joining the promotion. Was Lombard about to fulfill his potential?
No.
A no contest against Josh Burkman followed before the Cuban kicked off his current run of six consecutive losses, three of which have come via stoppage. In 2018 alone, Lombard has added two additional losses to his record. A disqualification for late punches at the end of the first round of his fight with CB Dolloway at UFC 222 was followed by a unanimous decision loss to Thales Leites at UFC Sao Paulo to leave the 40-year-old tied for the most consecutive losses in UFC history.
While Lombard doesn't currently have a fight booked, he is still technically part of the UFC roster, for now at least. At 40 years old and without a win in the last four years, Lombard may not get another chance to add a final W to his UFC record.
Edited by Shiven Sachdeva