ESPN STAR Sports signs 5-year deal with SFL
2.47K //
14 Mar 2013, 14:53 IST
New Delhi, March 14 (IANS)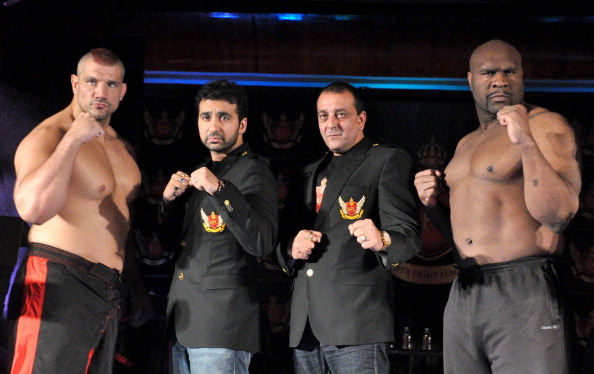 ESPN STAR Sports Thursday announced a five year broadcast deal with Super Fight League (SFL), a mixed martial arts (MMA) show.
The network will cover 23 SFL Fight Nights live on a fortnightly basis from the 2013-14 season which kicks off in Mumbai March 29 and will continue all year round till March 2014.
Launched in 2012, SFL has a total of around 250 fighters, male and female, from India and abroad who fight for the Championship Title Belt. This season will see participants from Japan, Brazil and the US. Many NRI MMA fighters from Australia, United Kingdom, Canada, Germany and the United States will also be seen in action.
In the bantamweight category for males, current title holder Anup Kumar has been given the top ranking. In the featherweight category, Bharat Khandare (current title holder) tops the ranking. In lightweight, Rajinder Singh (current title holder) is ranked No.1 while in welterweight, Shyam Prasad (current title holder) is at the top.
In the new categories introduced this year, John Troyer has been ranked highest in the middleweight category. Goran Reljic is ranked second in the light heavyweight category. Daniel Amar Singh has been ranked highest in the heavyweight category.
In the female section, Sanja Sucevic has been ranked highest in the flyweight category while in bantamweight, Hanna Sillen has been given the highest billing. In featherweight, Puja Kadian is the favourite for the title.