Exclusive interview: Benson Henderson talks about fighting Cerrone, his experience in India and his plans to return, and more
2.31K //
18 Jan 2015, 18:14 IST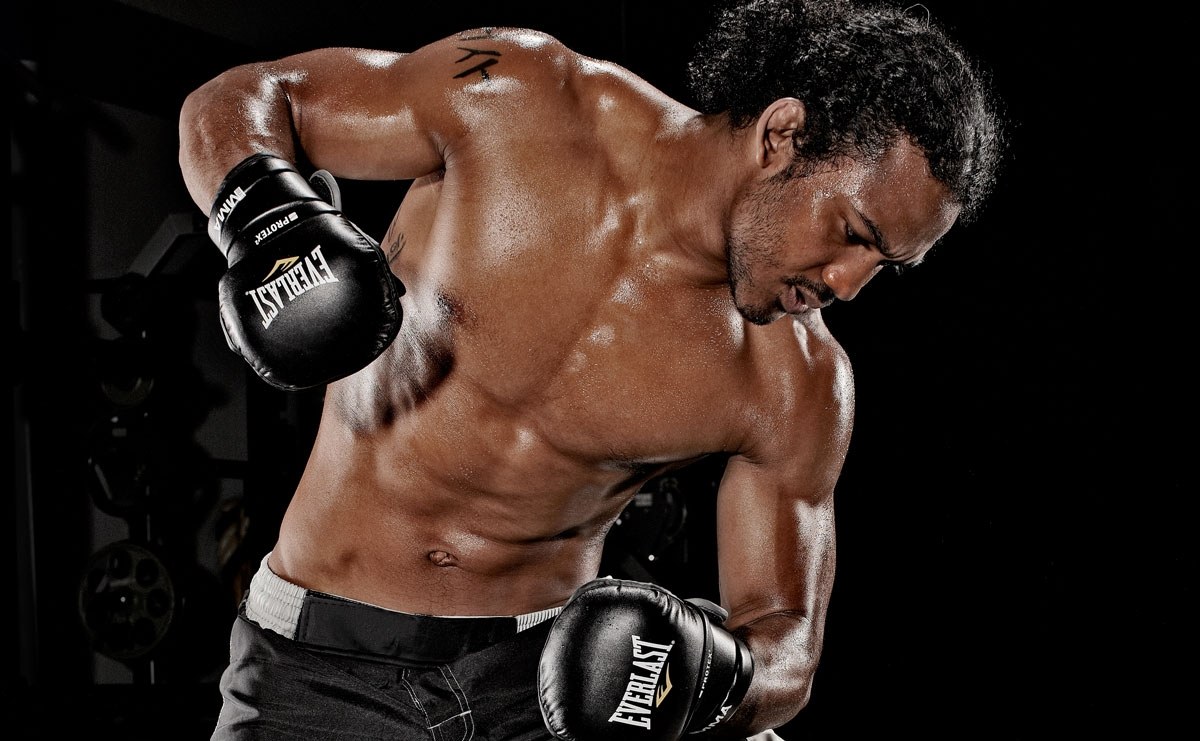 The former UFC Lightweight champion, Benson Henderson will fight Donald 'Cowboy' Cerrone in the co – main event of UFC Fight Night 59. Bendo has already fought Cowboy twice in the past, and was successful in beating him on both the occasions. But with 6 consecutive wins under his belt, Cerrone would look to defeat his old nemesis and fight his way into title contention this Sunday.
But before the two fighters get inside the cage, my colleague Ratish Menon and I caught up with Henderson exclusively for the Indian fans, and talked about his upcoming fight, what he thought about the whole Jon Jones saga and his experiences in India. Below is the transcript of the entire conversation.
1. As one of the most successful lightweights in the UFC, which fight has been your personal favorite so far?
Ben: First and favorite I'd have to say would be the first WEC Donald Cerrone fight, or even the first fight in the UFC against Mark Bocek, with the largest UFC crowd ever – 55,000 people, and that was pretty nuts. But you also have to say the time when I won the belt in Japan - that was pretty awesome as well. But on top of that, when I beat Gilbert Melendez and also being able to propose to my wife, monumental life changing (moment), not just in fighting but life in general. That was one of the best things I was able to do, and share the special moment with my wife, and also with the world.
2. You are one of the most well rounded fighters in the sport, having had extensive experience in Taekwondo, wrestling and BJJ. Do you have any personal favorite among these disciplines?
Ben: Well yes, as a mixed martial artist, you have to be wary of all the different styles, even if you don't practice it or do it, at least be proficient enough to defend yourself against certain styles so to speak. But BJJ, western style boxing, kickboxing, Muay Thai, karate, kung fu, Taekwondo... all of them play pretty big factors in MMA.
I'd say the biggest one that I use would be, being able to dictate where the fight takes place. You can be the best Taekwondo fighter on the planet, but you can't stop someone from taking you down, and then you'll be taken to the ground in all your fights, and it is no good. You could be 17 time BJJ world champion, but you're not good enough to take someone down to the ground, then you end up getting KO'd in 2 – 3fights consecutively, and that is no good either.
I think the deciding factor would be wrestling, so that's my favorite and that's what I'm pretty good at, to dictate where the fight is going to take place - whether it is on the ground or standing up, and being able to do that is a huge deal, a huge factor.
3. During your time as the champion, you had expressed interest in moving up in weight to compete at 170 lbs. Have you entertained that thought since losing your title and would it be coming any time soon?
Ben: I have thought about it. Before I was really not a big fan of going to 170, but the older you get, the harder is it to cut down the weight and that sort of stuff. So now I'm open to entertaining the idea of perhaps moving to 170. There are a lot of intriguing and interesting match ups at 170, so yes, that is something I'm open to.
4. Your next opponent is Donald Cerrone, with whom you have a good history, having won both of your previous encounters. But he's on quite the streak with 6 wins coming into this while you lost your last bout to Dos Anjos. How has your preparation been going into this fight and what do you think of Cerrone as a replacement for Eddie Alvarez?
Ben: Preparation for my fight has been going really well, and everything went according to plan. There have been no bumps or hiccups in the camp, and everything went pretty smoothly. And Cowboy is Cowboy. It's going to be a good fight, it's going to be fun. I'm going to go in and beat him up, keep him guessing and keep him off balance. It was good of him to step up at such a short notice and take the fight.
5. Much like Cerrone, you don't worry too much about your opponent, and have the same "anytime, anywhere" mentality that Cerrone has. How do you see this fight playing out?
Ben: I see the fight playing out with my hand getting raised in the end, and backing Cowboy up. He's good when he's moving forward and I want to make sure he's not doing that. I want to back him up and keep making him move.
6. Cerrone is also fighting twice in a matter of two weeks, having fought Jury on the UFC 182 card. What kind of an impact do you think it has on him as a fighter, and do you think it would give you a slight advantage going into the fight?
Ben: I don't think it would be too much of an edge going into the fight. The biggest factor that people don't realize is giving out in weight. It will be a big deal for him to make weight twice in two – three weeks.
As far as fighting goes, we're all pretty tough guys, we all fight quite a bit. We train every weekend, we have hard sparring rounds every weekend. I fought hard one weekend, and the next weekend is the fight. The weekend after that I'll be back in the gym to help my teammates get ready for their fights. So that's not as big of a deal. The bigger deal is getting down to the weight, and that is a very tiring process. And doing that within two – three weeks; that can take a toll.
7. You are a proud Christian and have credited that aspect of your life for the success you have enjoyed as a competitor. In light of the recent news surrounding Jon Jones, a Christian figure himself, what is your take on the whole incident and your thoughts on Jones as a fighter and a champion?
Ben: My take on the whole situation is that we're human. We all make mistakes, we all sin. For someone to put blame or point a finger and to do this and that, that person should be perfect themselves, and should not make any mistakes at all.
I sin every single day, as much as any other person. I try not to, I try to do a good job, but we all fall short. Jon Jones, as I said, we're all human, we all make mistakes. So it is what it is. He made a mistake, but it's tough, what are you going to do about it? He's going to figure out what he's going to do, and how he is going to go about it. For me, all I can say is that it happened, and I'm not perfect, so I try not to judge people.
8. We know that you've been to India before in 2012. How was your experience here, and do you have any plans of coming back in the near future?
Ben: I had a great time in India. It was really quite amazing; I got to hang out with some really cool people. My wife was able to come with me on that trip, and we have talked about going back to India for a return trip and staying a little bit longer next time. So hopefully we can make friends with somebody and hopefully it won't cost us our arms and legs to go out there, but hopefully we'll be able to hold a Jiu Jitsu seminar or figure something out, and spend a little more time, a little longer over there.
9. Finally, do you have any message for your fans in India leading up to your fight with Cowboy?
Ben: I'd like to say hello to all the fans in India, and thank them for all their love and support. This is a tough sport to do, a tough career and a tough job. This isn't a regular, typical 9 – 5 job, and it'd be hard without the love and support, and the positive vibes, messages and tweets, and it has been a great ride so far, so thank you.
Don't forget to catch all the action live on Sony Six, the official broadcasting partner of UFC in India, as UFC Fight Night: McGregor vs. Siver takes place on Monday 8:30 AM (IST).