Former MMA fighter-turned-actress Gina Carano has led fans to speculating about her feelings following comments she made about Nick Diaz.
Carano was nicknamed the 'face of women's in MMA' back in the mid 2000's during her run in Elite XC and Strikeforce. She retired from competition in 2009 with a 7-1 record following a defeat to then-future UFC champ Cris Cyborg.
During her time as a fighter, Carano was close friends with MMA legend Nick Diaz, which often led to fans and the media curious about her feelings and their relationship.
The 41-year-old also fueled those rumors once again after she praised the Stockton native during an appearance on the Joe Rogan Experience last June. Carano said:
"I remember fighting on the same card as Nick Diaz and he was sitting next to me. Of course I was just nervous because I absolutely adored him. I still do, I think he's amazing."
Following Gina Carano's praise of Diaz, some fans took it upon themselves to find old footage of the pair. Many have been commenting on the body language between the two and have continued to speculate about their feelings.
Watch a clip of the pair here:
One fan wrote:
"Gina Carano 100% had a crush on Nick. From the way she looks at him to the way she's talked about him when asked in Interviews."
Another fan added:
"Gina recognizes the shy awkwardness in Nick because she's like that too"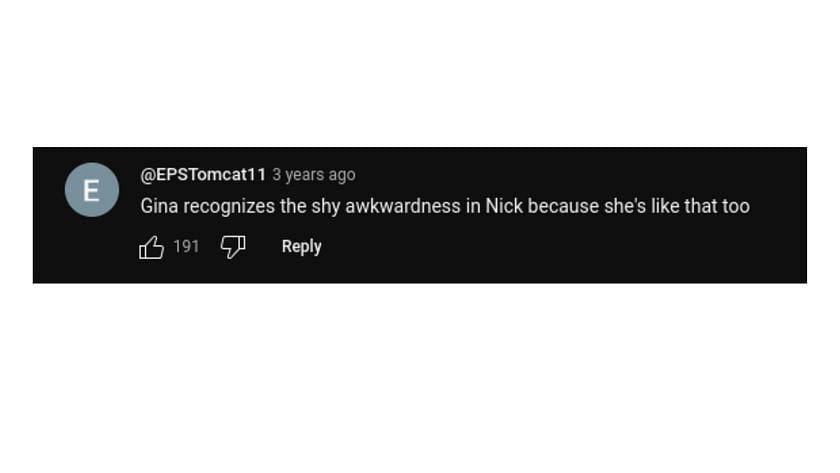 Check out more reactions here: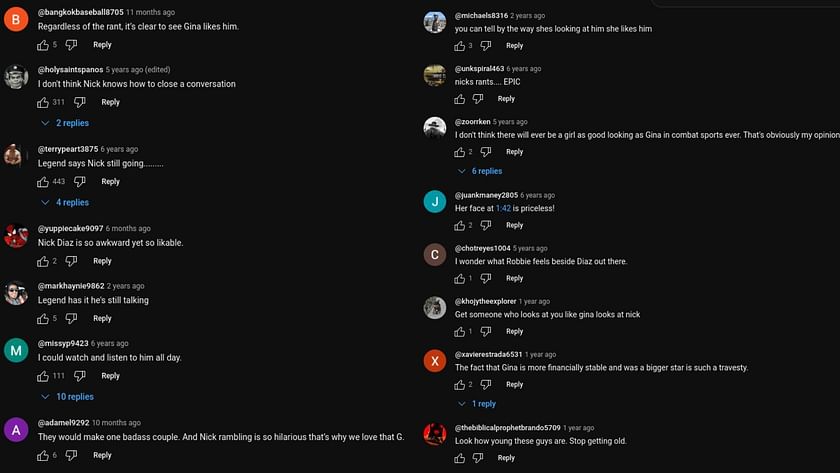 ---
Why was Gina Carano fired from The Mandalorian?
Following her decision to walk away from MMA, Gina Carano turned to acting and found major success in recent years. She appeared alongside Ryan Reynolds in 2016's Deadpool and as Carasynthia "Cara" Dune in Disney+'s The Mandalorian.
Carano appeared on seven episodes of the show before controversy struck in 2021 and Disney+ confirmed she would not be returning for The Mandalorian season three. The decision was made by Disney following a highly controversial post Carano shared on Instagram.
In the now-deleted post from her Stories, Gino Carano seemingly compared being a Republican to being Jewish during the Holocaust. The post read:
"Jews were beaten in the streets, not by Nazi soldiers but by their neighbors. Because history is edited, most people today don't realize that to get to the point where Nazi soldiers could easily round up thousands of Jews, the government first made their own neighbors hate them simply for being Jews. How is that any different from hating someone for their political views?"