According to various sources, Ari Emanuel's net worth is $450 million. Emanuel is the CEO of Endeavor - an American holding company for media and talent agencies. Endeavor is the parent company of the UFC, Professional Bull Riders (PBR), and now WWE.
In addition to owning the aforementioned sports companies, Endeavor also represents the NFL and NHL, along with artists across films, television, theater and digital media. Emanuel serves as the CEO while Patrick Whitesells is the executive chairman of the conglomerate.
Along with being the CEO of parent company Endeavor, Ari Emanuel will also serve as the CEO for the UFC and WWE respectively.
While Emanuel is worth half-a-billion dollars, his company Endeavor is worth billions in terms of revenue, operating income, net income, total assets and equity. Ari Emanuel built his fortunes within a span of 16 years, from working as an agent for WWE's executive chairman Vince McMahon, to acquiring the company from him and taking over as its CEO.
---
Ari Emanuel and the history of Endeavor
These days, when people talk of Ari Emanuel, they don't refer to him as a talent agent but a Hollywood mogul. As a child, Emanuel was diagnosed with dyslexia and ADD. He, however, channeled his diagnosis into a knack for dealmaking.
According to the Financial Times, Emanuel's temper and foul mouth inspired the infamous Ari Gold, played by Jeremy Piven in the hit-series Entourage.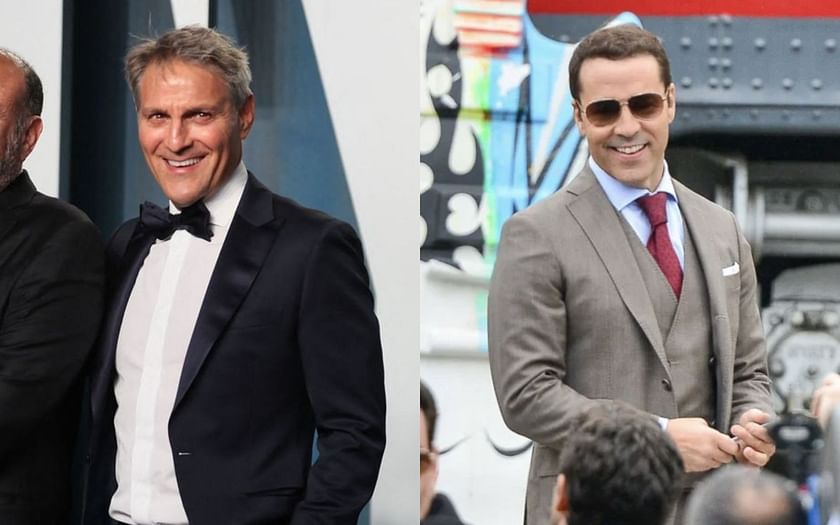 Emanuel co-founded Endeavor in 1995, which by 2009, became one of the fastest growing Hollywood talent agencies at the time. In 2009, Endeavor Talent Agency became William Morris Endeavor (WME) under Emanuel and Whitesells as co-CEOs.
In 2013, WME merged with the International Management Group (IMG), becoming WME-IMG. WME-IMG acquired the Professional Bull Riders, the Miss Universe organization and the Ultimate Fighting Championship (UFC). In 2016, WME-IMG acquired a majority stake in the UFC from ZUFFA for $4.2 billion.
In 2017, WME-IMG was reorganized and renamed to Endeavor.
Ari Emanuel and Vince McMahon on CNBC talking about the UFC-WWE merger:
On April 3rd, a new deal was announced in the form of a merger between the UFC and WWE, valued at $21+ billion. Essentially, Endeavor, the parent company of the UFC, was acquiring WWE.
As part of the deal, Endeavor will own 51% of WWE's shares, while the remaining shareholders will have a 49% stake in the company. Here's what Emanuel said about the UFC-WWE merger:
"When I bought IMG, everybody said I overpaid. It's actually one of the cheapest deals in sports (history). For sure, when I bought the UFC, everybody was like - at $4.2 billion - they were like, crazy. We've tripled the EBITDA. And now, with this, this is going to be 'UFC 2.0', as it relates to all the things in the flywheel that we can bring."