Shavkat Rakhmonov has long been one of the top prospects in the welterweight division and fans are ready to back the Kazakh fighter against fan favorite Stephen 'Wonderboy' Thompson.
Rakhmonov is already a large betting favorite over Thompson, but many fans are even more bullish on the wrestler's chances as sparring footage was leaked with Bellator welterweight champion Jason Jackson. In the short video, Rakhmonov and Jackson engage in a couple of scrambles before the Kazakh native was able to lift and slam the Jamaican.
The sparring session took place at the Kill Cliff FC gym with many other fighters associated with the team surrounding the two welterweights.
Shavkat Rakhmonov did not need to do any more convincing for fans to believe he would beat Stephen Thompson.
One fan was convinced Thompson had no shot at winning anymore, writing:
"Wonderboy ain't winning. Shavkat's game plan will definitely be wrestling-centric."
Other fans did not go as far but were still on Rakhmonov's side after seeing 'Nomad' manhandle Jason Jackson. Fans commented on the gamesmanship of Kill Cliff, writing:
"Love this gym culture"
"Really hope Shavkat is champ by the end of the year"
"This is one of the best gyms in the world at the moment. The way they support each other, train and even fight against each other! But there is always respect! Job well done on your gym @henrihooft"
Rakhmonov and Thompson will fight on the main card of UFC 296, the last pay-per-view card of 2023. The event will be headlined by welterweight champion Leon Edwards attempting to defend his belt against Colby Covington.
View more fan reactions to Shavkat Rakhmonov and Jason Jackson wrestling below: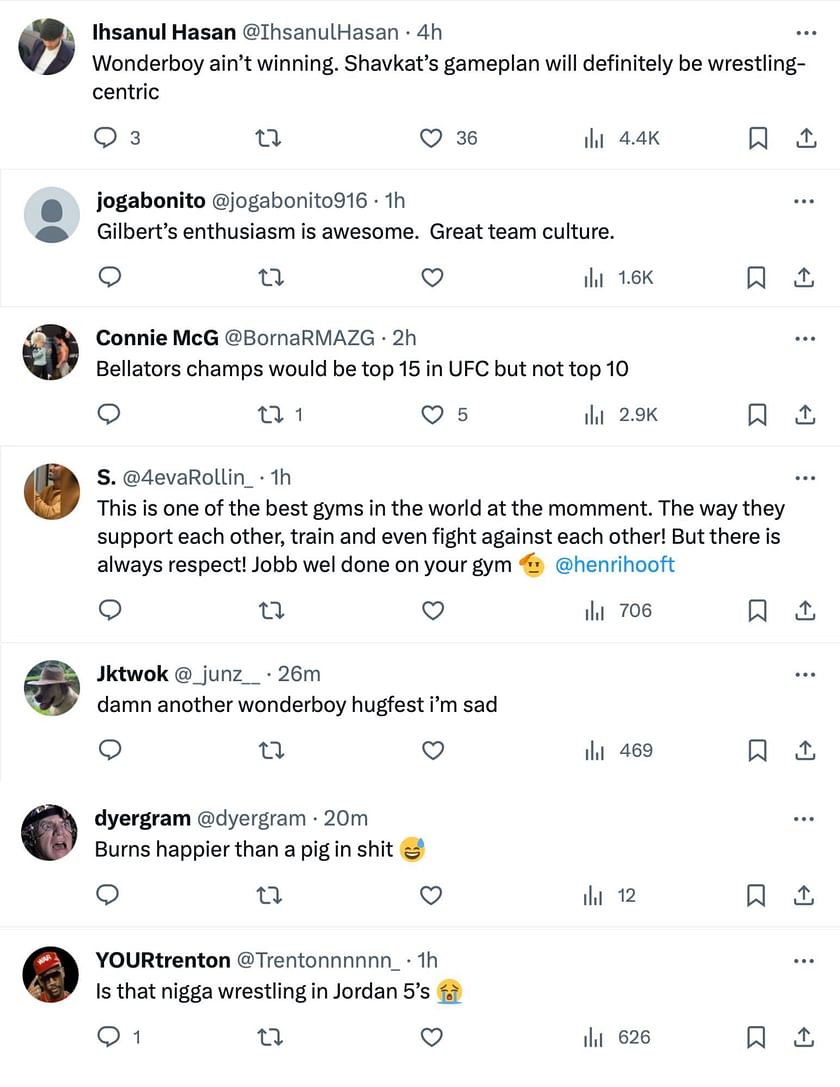 Edited by Nicolaas Ackermann