Road to the title shot: Vitor Belfort
2.78K //
20 May 2015, 20:21 IST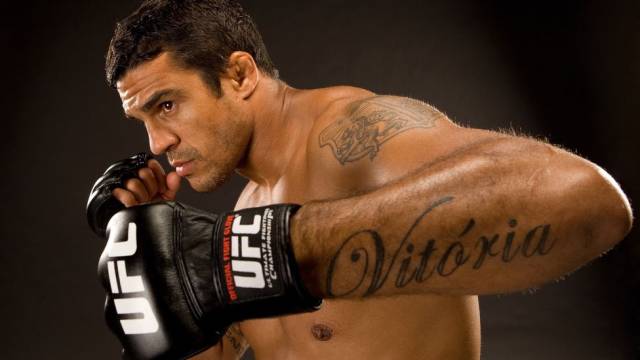 Vitor Belfort stormed onto the MMA scene as a young phenom in 1996, conquering the UFC's heavyweight tournament and shocking the Brazilian mixed martial arts landscape with his blitzing KO of Pride icon, Wanderlei Silva in 1998. Belfort then went on to claim the UFC light-heavyweight title from Randy Couture at UFC 46 and has earned his place to be named among the sport's legends.
Despite already being recognized as an MMA legend, the 38-year-old is still adding feathers to his cap and will look to become just the third fighter in history to win a title in more than one weight class this weekend- a feat only accomplished by greats like Randy Couture and B.J. Penn.
The phenom is known for blitzing opponents with his lightening fast punching flurries but has recently added some new elements to his game by implementing high kick attacks to his already vast repertoire.
The title fight against the current UFC champion Chris Weidman at UFC 187 this week is almost one and a half year in the making and is filled with lots of drama and controversies. Finally, Belfort is getting his shot he rightly deserved so let us look into the key fight that lead to Vitor's fifth championship fight in his road to a title shot :-
Vitor Belfort vs Michael Bisping
After coming of a loss by the hands of P4P greatest fighter on the planet Jon jones for LHW title, not many gave Belfort any respect in this matchup against England's Michel Bisping, as he was once again deemed underdog in this fight by the odd makers.
Since there were not many legitimate title challengers left in the UFC MW division at that time this bout was mainly announced to make Bisping look good & finally get a win against a named opponent to get a title shot, but apparently Vitor was in mood to ruin Bisping's party that night.
Early on in the fight Belfort let Bisping be the aggressor, sitting back cautiously and circling on the outside while "The Count" put pressure on him moving forward with jabs, leg kicks and the occasional right hand. When Belfort finally started to go on the offensive, he threw some heavy body kicks and some power punches up high, although Bisping was able to avoid all of the significant blows.
Near the end of the first round, Belfort's hard work finally paid off as the body kicks he'd thrown put Bisping's guard down and instead of to the body, he threw a solid left high kick to the head which clipped Bisping, although the finish didn't materialised with a late round flurry of punches.
Despite having just been hit by the high kick at the end of the first round, Bisping didn't adjust his defense and Belfort threw another left high kick and this one caught "The Count" flush, sending him crashing to the canvas, in the second. Belfort pounced with heavy punches and the fetal fighter could no longer intelligently defend himself & the fight was stopped.
The way Belfort disposed off Bisping proved he was there to stay & make one more run towards the title shot with accumulating similar spectacular performances inside the octagon.