It's difficult to create stars in the fight game. If a promoter finds that person with the right look and bundles of charisma, it won't mean anything if they can't deliver in that ring – or in the UFC's case, The Octagon.
The UFC has a strong track record in building stars over their 25 years of business; Chuck Liddell, Georges St. Pierre, Ronda Rousey and most recently – Conor McGregor have become mainstream names.
However, there are those who didn't become mega draws the UFC hoped for due to their performances inside the cage and out.
Let's look at the top five biggest flops in UFC history, ranked in descending order.
---
#5 Alistair Overeem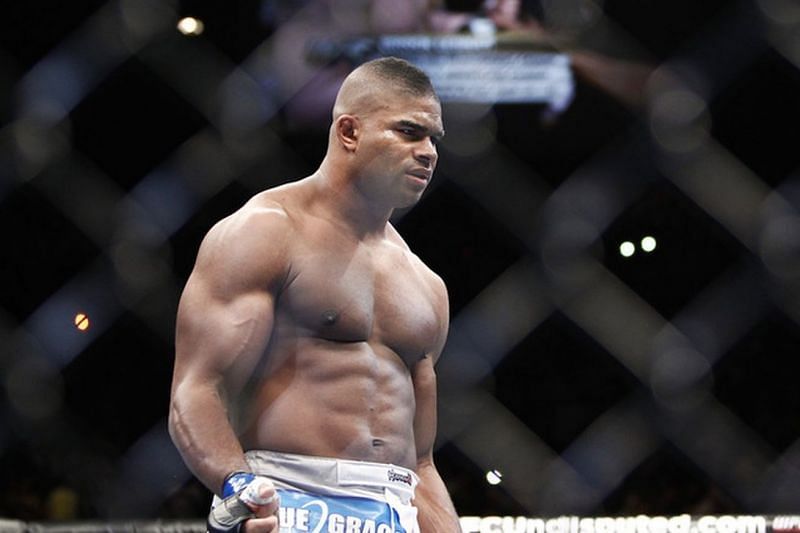 Alistair Overeem entered the UFC with a lot of hype; he held titles in both MMA and kickboxing at the same time. To snap up 'The Reem', UFC offered him a big money contract.
In his first fight, UFC matched him up with their biggest draw, Brock Lesnar. The clash of behemoths underperformed on PPV, partially due to UFC's decision to have this card on Friday night instead of Saturday.
Overeem's first slip occurred outside the cage when he failed a pre-fight drug test. He was scheduled to challenge for the heavyweight title.
Overeem was slapped with a year's suspension. On his return, 'The Reem' went 1-3 in his next four fights, he was looking like a costly mistake.
Overeem turned it around and won his next four bouts, earning him a heavyweight title shot. He lost that bout to champion Stipe Miocic.
After the fight, Miocic's complaint that Overeem made more money than him despite the match being in the champ's hometown (Miocic made $600,000 while Overeem netted $800,000).
Last December, Overeem was KO'd by rising star Francis Ngannou. On the upcoming UFC 225 event, Overeem is matched up with another blue chipper, Curtis Blaydes.
'The Reem' has earned over $6 million since his UFC debut in Dec 2011. He's currently ranked fifth all-time in career earnings.
Overeem's record in the UFC is decent, and the bouts he's been in have been reasonably entertaining, but the UFC surely expected more with that investment.
#4 Roger Huerta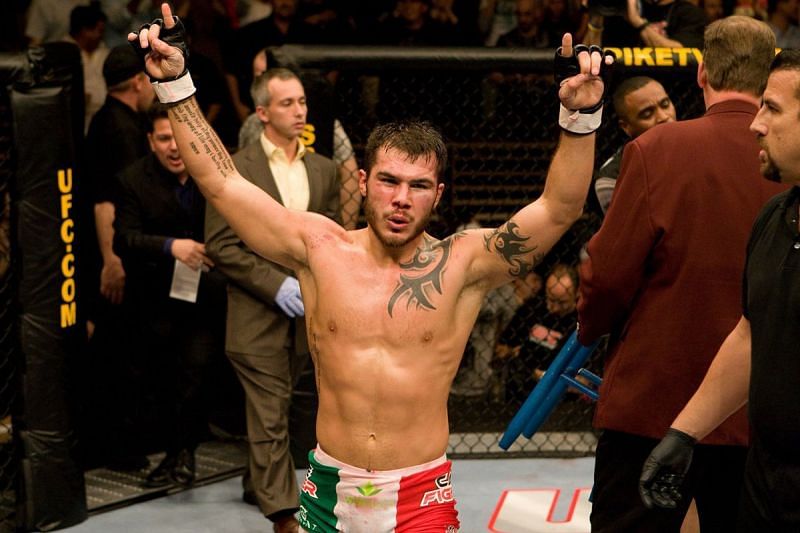 In 2007, Roger Huerta featured on five cards, which is astounding considering the average UFC fighter only manages two or three fights a year and that in 2007, UFC ran far fewer shows then they do now.
Back then, UFC fans could name most of the fighters on the card so when Huerta constantly kept popping up on events, fans took notice, especially when he was matched up against low-level competition. The UFC was feeding easy wins to Huerta to enhance his profile.
The handsome Huerta became the first mixed martial artist to appear on the cover of Sports Illustrated. Back when mainstream coverage was scarce, this was a massive deal.
On the last fight card of '07, Huerta was given his real first test, Clay Guida. Huerta picked up the win with a rear-naked choke in the third round.
The fight was a war and won numerous Fight of The Year awards. Huerta didn't just pick up a win against a name opponent; he did so in a fantastic bout. Huerta had proven his doubters wrong; he had arrived.
Then it all went wrong.
Despite being on the verge of a title shot and superstardom, Huerta took the next eight months off to focus on college.
Huerta was tempted back when perennial challenger Kenny Florian challenged him. Huerta lost by decision. After that lacklustre fight, Huerta took more time off, this time to pursue acting.
Huerta came back over a year later in Sept 2009 to fulfill the last fight on his UFC contract. He lost to top contender Gray Maynard via split decision in a tightly-contest bout.
Neither Huerta or the UFC was interested in resigning.
After that, Huerta drifted around various MMA promotions, failing to make an impact. Huerta recently resurfaced in Bellator, but this time he was the one being fed to the bigger star, former UFC champion Benson Henderson. Huerta lost that fight via tapout.
#3 Anthony Pettis
UFC was planning big things for Anthony Pettis right from the get-go, his first fight in the UFC was supposed to be for the Lightweight Championship.
'Showtime' won the equivalent 155 belt in the final fight of UFC's feeder league, WEC. During the fight, the acrobatic Pettis landed a switch kick while in mid-air against champion Benson Henderson.
Footage of the kick was broadcast all over the world; it was dubbed the Showtime Kick.
Instead of sitting out a few months for a UFC lightweight title shot, Pettis opted to fight Clay Guida.
It ended up being the wrong decision, Pettis was outwrestled and lost via decision. It took Pettis two years to build up enough wins to get back in line for a UFC title shot.
In the interim, his old rival Benson Henderson had won the lightweight title; their rematch was set for UFC 164.
Pettis got the win via armbar in the first round. He had made it, Pettis was set to be the big lightweight superstar the UFC was looking for.
Pettis started in the Ulitmate Fighter series as a coach, he successfully defended his title against rival coach Gilbert Melendez, and Pettis won a fan vote to become the first MMA fighter to be on a Wheaties box.
Afterward, the slump began. Pettis lost his lightweight title to Rafael Dos Anjos in a fight where he was roundly dominated.
He dropped two more fights after that, prompting Pettis to drop to featherweight to restart his career.
He won his first fight at 145 and was scheduled to fight Max Holloway for the interim featherweight title, but Pettis came in at 148 at the weigh-ins, three pounds over the limit.
Pettis was fined 20% of his purse and ended up losing the bout via TKO. Pettis has returned to lightweight and has gone 1-1 since then.
At 31, Pettis still has time to launch another bid for the belt. However, he will likely never be that draw the UFC hoped for.
#2 Cain Velasquez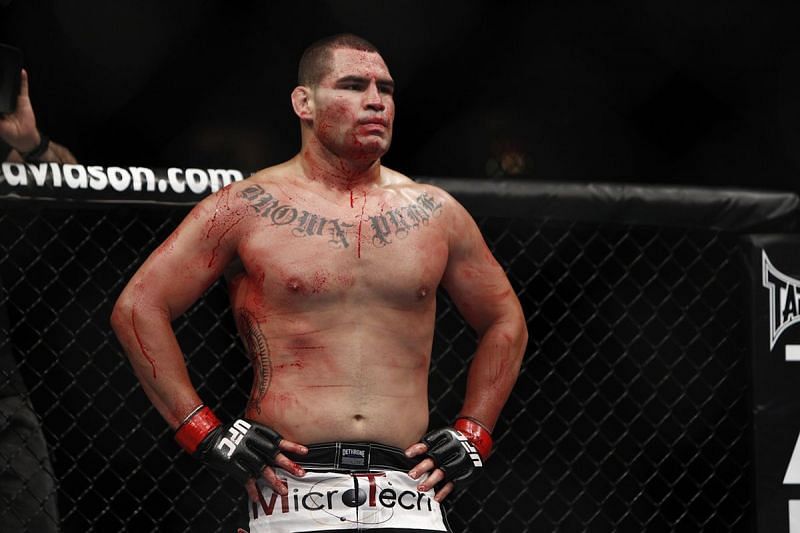 Injuries are what have held the two-time heavyweight champion back.
The buzz around Velasquez due to his performances in the gym at the renowned American Kickboxing Academy convinced the UFC to sign Velasquez in 2008, despite him only having two pro fights.
Cain didn't disappoint. He came in like a steam engine, he won his first three fights by TKO. In Velasquez's first real test, he took a shot right in the jaw from the heavy-handed Cheick Kongo but marched on through to a unanimous decision win.
After a KO win over legend Antonio Rodrigo Nogueira, UFC deemed Velasquez ready for a shot at heavyweight champion Brock Lesnar.
Velasquez exposed Lesnar in a dominating display to win the title. It was during the fight that Velasquez suffered his first serious injury, a torn rotator cuff.
UFC deemed his first defence big enough to be the inaugural MMA fight on the FOX network. Velasquez suffered his first loss that night to Junior Dos Santos.
Velasquez dominated the next two bouts against Dos Santos however. The trilogy between the two men should've been a momentous series but all three fights failed to attract significant interest and the PPV buys for the second and third bout were below what was expected.
After the third Dos Santos, Velasquez didn't fight for a year and a half due to a knee injury. When he returned, Velasquez lost his title to Werdum via guillotine choke submission in the third round. He's only had one other fight since then.
In the past five years, Velasquez has just fought four times.
It's not just his inactivity that's irked the UFC, Velasquez has failed to connect with the Latin America audience due to the California native's poor Spanish skills and soft-spoken manner.
Velasquez is currently out right now due to a back injury; there is no timetable for his return.
#1 Jon Jones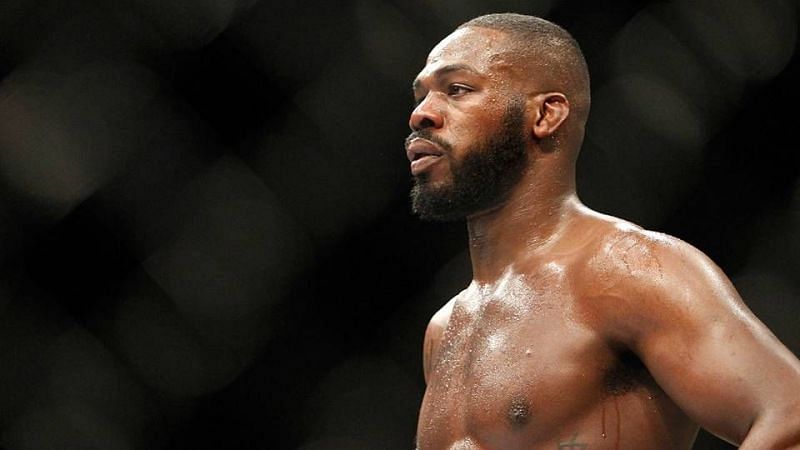 The former light heavyweight champion is probably the most gifted fighter in UFC history. Sadly, we'll never how great he could've been.
Jones is very likely going to be given a four-year suspension for his most recent drug test failure, effectively ending his career in the UFC.
While injuries have held Velasquez back, it's Jones himself who's been his biggest stumbling block
Before he went off the skids, Jones was very active. He defended his light heavyweight title a record eight times in a reign that spanned four years.
'Bones' has won two light heavyweight titles and an interim 205 title, but he's lost all three outside of the cage.
The UFC relinquished him of his light heavyweight belt due to a hit-and-run felony, and he was stripped of his other two titles due to pre-fight drug tests.
If Jones had stayed out of trouble, it's astonishing to think what he could have accomplished. He may have already been a dual champion at 205 and heavyweight.
There's a good chance he would have followed in McGregor's footsteps and dabbled in boxing. A showdown between Jones and Anthony Joshua or Deontay Wilder would have been something.
The loser in this debacle is not just Jones and the UFC but the fans as well.