Apart from the usual chaos that's commonplace in an MMA fighter's life, several unpredictable twists and turns in the daily grind of these savage science savants transpire every week.
On this week's edition, we bring fans some of the craziest incidents in the MMA world—especially considering how the week that went by almost saw a near-fatal bout go down inside the Octagon.
We bring you the top-10 MMA news & rumors for the week—
---
#5 Rumor: Miesha Tate following Ronda Rousey to WWE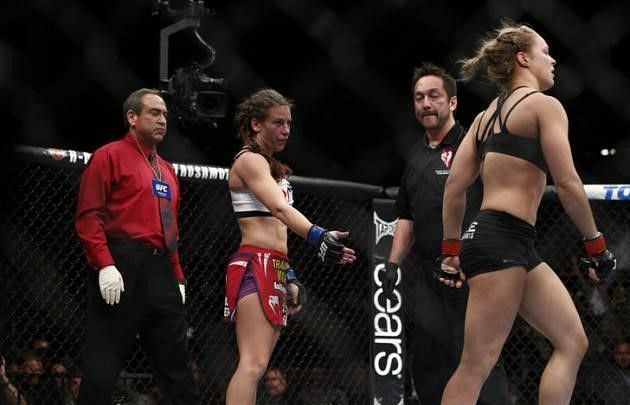 On a recent edition of her SiriusXM show, mother-to-be Miesha Tate teased a potential move to the WWE—following in the footsteps of her arch nemesis Ronda Rousey. Tate stated—
"I've always said I would be down to do a cameo with WWE so I personally wouldn't want to do a two or three year world tour cause I know there's so much that goes into that and especially now with a baby on the way and I don't want to take that time away from my family…So I would be open to a cameo possibly but with Ronda specifically? That changes things a little bit, (but) it depends on how much we'd have to work together on the choreography before the cameo."
Furthermore, Tate reiterated that she's ready to be a professional and sit down with Rousey so as to work together in the WWE, however, she isn't sure if the Rowdy One would do the same.
#5 News: Mario Yamasaki finally opens up on near-fatal UFC Belem bout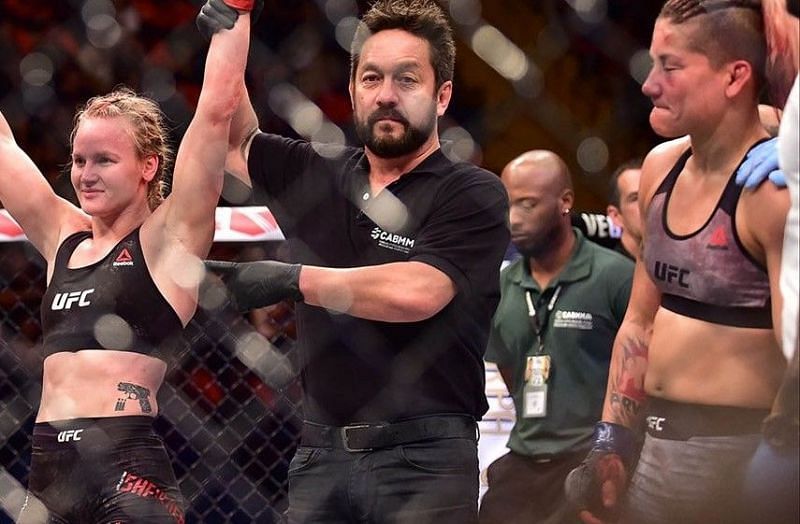 Veteran referee Mario Yamasaki has been on the receiving end of a tidal wave of criticism after his dangerously late stoppage of the recent Valentina Shevchenko vs. Priscilla Cachoeira fight. Yamasaki issued a statement to MMAfighting on the same—a few excerpts of which have been noted below—
"Fighters go through times of hard effort and dedication to be there. MMA is a contact sport and no fighter likes his fight to be stopped with no chance to revert the result. In my opinion, I allowed Pedrita to be a warrior and keep fighting. I could have stopped the fight in the second crucifix or in the mount, but she moved the whole time."
Furthermore, Yamasaki reiterated that whenever he'd go in to stop the fight, Cachoeira would move and defend herself. Besides, he did accept the fact that he could've stopped the bout a few seconds earlier, given that Shevchenko had successfully made her foe tap out to the final Rear Naked Choke attempt of the matchup.
#4 Rumor: Tyron Woodley vs. Nate Diaz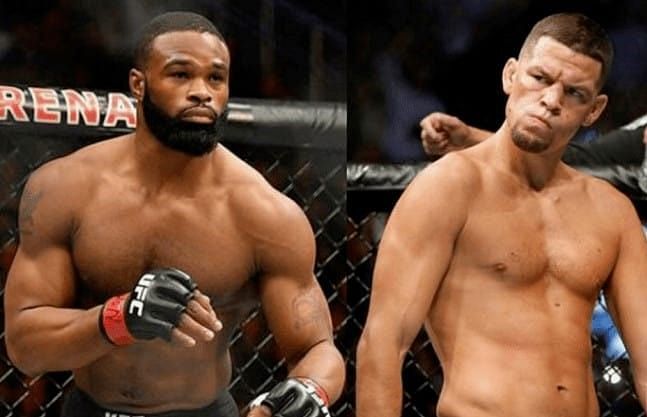 In a recent interview with ESPN's Brett Okamoto, reigning UFC Welterweight Champion Tyron Woodley asserted that he'd bet his house that Nate Diaz is his next opponent.
Woodley stated—
"I think that fight (with Nate Diaz) will happen, (and) I think it will happen this year, (and) I think it's way more likely than people realize…There are conversations about Nate and I fighting in July. The UFC has offered Nate that fight, (but) they just have to make it worth his while—I think I'll fight Nate this year, and I think it will be my return to the Octagon—if I had to bet the house on it, that's my next opponent."
Furthermore, Woodley insinuated that he'd be alright either way—be it facing Nate in a Catchweight bout or defending his 170-pound title against Stockton's younger son. This fight would bring huge money to both parties, given Nate's superstar status and the X-factor of seeing him move up to face the best 170-pounder in the world—Tyron Woodley.
#4 News: Conor McGregor vs. The World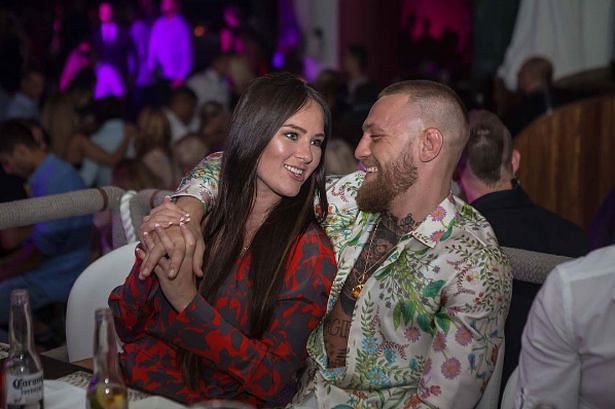 Per the Irish Mirror, Conor McGregor is presently involved in a legal battle with multiple organizations—a few big names at that, in the world of clothing and accessories.
McGregor is having trouble getting a few of his personal brands trademarked. Mac Cosmetics, a cosmetic company based in New York, has been opposing McGregor's attempts to trademark the term 'Mac', as they're reportedly worried that should McGregor release his own line of body fragrances and cosmetics, consumers would confuse the UFC Champion's brand with theirs.
Furthermore, MAC—a clothing company based in Germany—is also battling it out against McGregor from getting the trademark to the term 'Mac'. Additionally, the Ireland branch of 'Champion' sportswear and retailing bigwigs Migros, are both respectively opposing McGregor's attempts to trademark the phrases "ChampChamp" and "I Am Boxing" respectively.
As though that weren't enough, Carlow Brewing Company are opposing McGregor's attempts to monetize his Notorious Irish Whiskey, as the company owns Notorious Fightwear.
#3 Rumor: Michael Bisping's retirement fight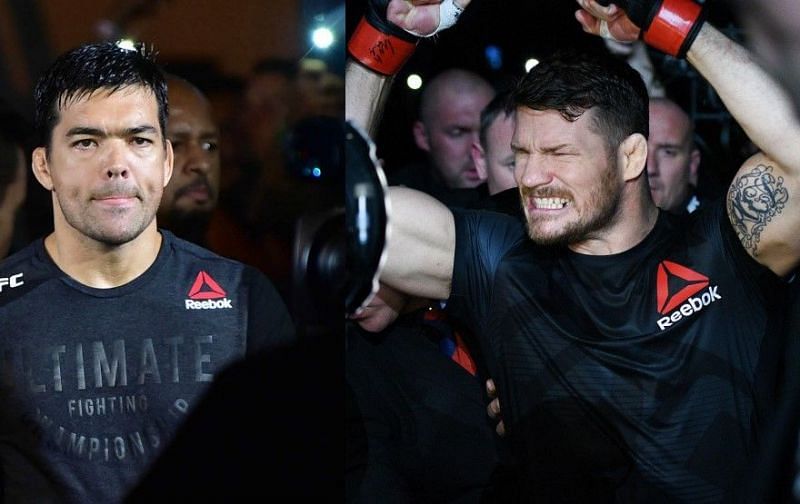 As we'd previously reported, Lyoto Machida finally got back in the win column after struggling over the past few years. Machida proceeded to call out Michael Bisping in his UFC Belem post-fight interview—asserting that he has a ton of respect for 'The Count' and would like to face him in the latter's farewell MMA bout.
Bisping addressed the possibility of facing Machida in his retirement bout on a recent edition of his Believe You Me podcast. Bisping chimed in with a positive response to the Machida fight being next for him—
"He just said we were supposed to fight a couple of times over the years and that it hadn't happened and that basically, he had a lot of respect for me…I've got a lot of respect for Machida, I really do. As I said on Saturday, he's one of the true martial arts specialist and one of the true martial artists that compete in the Octagon, so I have respect for him. Of course, there was the whole steroid issue, so I don't want to rehash Saturday's show, but there's always going to be an asterisk over him."
#3 News: Colby Covington knocks out "TyQuil" Woodley
Colby Covington recently performed at a WrestlePro event; and 'knocked out' TyQuil Woodley to win the Welterweight Championship of the world.
Covington's appearance at the professional wrestling event—promoted as part of his Nerd Bash appearances in the sport—saw him compete as 'Chaos', while 'TyQuil' Woodley was simply wordplay on 'NyQuil', as Covington has time and again claimed that Tyron Woodley's UFC fights bore people to sleep.
Covington is likely to face the winner of a potential fight between either Woodley and Nate Diaz or Woodley and Rafael Dos Anjos, later this year.
#2 Rumor: Floyd Mayweather vs. Conor McGregor MMA fight could garner $300-500 million
As we'd previously reported, both Floyd Mayweather and Conor McGregor have been teasing a potential rematch of their 2017 'Money Fight'—only this time around under MMA rules, inside the UFC's famed Octagon.
Per Jim White of talkSPORT, the rumored fight could garner a humongous sum of money for all parties involved—which in turn makes the fight even more appealing, not only for McGregor but also for 'Money' Mayweather—
"My soundings are that there are a lot of talks going on in the background, there are a lot of talks around people with Mayweather…There are a lot of talks about him potentially having an MMA fight with McGregor."
"McGregor had no chance in a boxing match with Mayweather, (and) people will tune in to see Mayweather get stopped by Conor McGregor and it won't affect his boxing record. I think it's going to happen and I think it will be a three, four, five hundred million dollar fight again."
#2 News: Karolina calls Joanna Jedrzejczyk's weight cut excuse a "big fraud"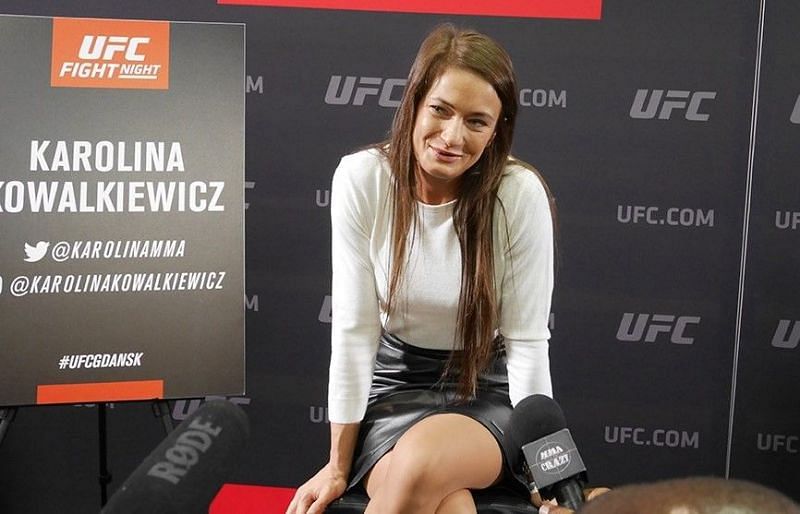 Per MMAjunkie, former UFC Women's Straw-weight title challenger and Joanna Jedrzejczyk's ex-opponent, Karolina Kowalkiewicz, has rubbished 'Joanna Champion's' claims that it was the latter's weight cut which primarily caused he to lose her title by way of strikes to massive underdog Rose Namajunas.
Kowalkiewicz stated—
"For me, it's nonsense and justification of herself…I don't know, maybe it makes her feel better about it, and she's able to lift it somehow psychologically. Every fighter cuts the weight and it's not pleasant for anyone, and she puts the guilt on her dietary team—doesn't Joanna use her own brain? In my opinion, this is just one big fraud."
#1 Rumor: Date & Event set for battle for the Pound-for-Pound G.O.A.T. title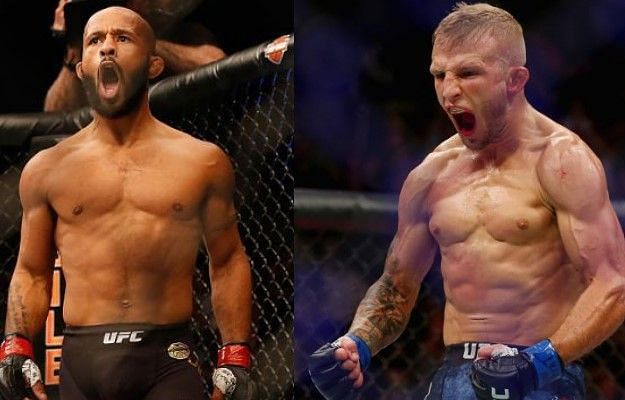 Current UFC Flyweight titlist Demetrius 'Mighty Mouse' Johnson—widely regarded by many as the Pound-for-Pound best fighter in the world—is also an ardent gamer.
On a recent Twitch stream, DJ revealed that negotiations for his next title defense against reigning UFC Bantamweight Champion TJ Dillashaw have begun. The UFC is yet to confirm this matchup, however, DJ asserted that the fight is tentatively set to serve as the co-headliner for UFC 226, and this is a rumor worth keeping an eye on. Below are a few excerpts from Johnson's statements regarding the same—
"We're in negotiations (to co-headline UFC 226)…Once my main man gets in here I'll have him update all of the commands, that way when people come in here and ask about TJ Dillashaw and Demetrious Johnson fighting each other, you guys know negotiations have begun. They have begun."
#1 News: Dana White building weapons room in his house
Dana White is a multi-millionaire whose net worth skyrocketed even more after the UFC's sale to Hollywood bigwigs WME-IMG.
Considering that, MMA fans are well aware of the UFC President's extravagant lifestyle. Couple that with his love for all things martial arts, and I'd come as no surprise that White just spent $69,000 on swords to add to his weapons room in his Las Vegas house. White can be seen on a recent episode of popular reality show 'Pawn Stars'.
White opened up on his purchase of the antique swords—
"I love the whole Japanese samurai tradition and the story and it's a beautiful sword…I'm building this weapons room in my (Las Vegas) house and what I'm really looking for today is a sword."