UFC Fight Night 66 - Manila: Preview and Predictons
1.64K //
13 May 2015, 20:44 IST
The UFC travels to the Philippines for the first time since its formation with their latest offering UFC Fight Night 66 on May 16th at Manila. The event features a strong card with former champions and upcoming talents ready to battle it out for stardom and rankings.
The event is headlined by the bout between former UFC lightweight champion Frankie Edgar and former WEC featherweight champion Urijah Faber. The card also features top ten middleweight Gegard Mousasi against Costas Philippou and Local lad Mark Munoz in his last fight against Luke Barnatt.
Here is all the preview and predictions for the main card.
Mark Eddiva (6-1-0) vs Levan Makashvili (9-1-0):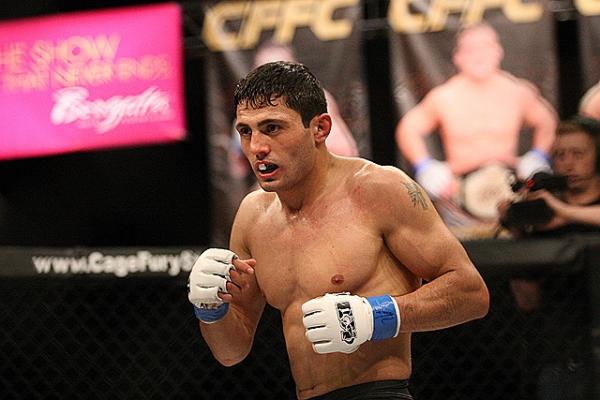 Levan Makashvili who was scheduled to make his UFC debut against Nick Lentz at UFC Fight Night 60 is getting his shot this Saturday as a replacement for Alex White who withdrew from the fight 10 days before due to an injury.
Makashvilli stated as a top featherweight prospect comes into the fight with a record of 6-1 at Cage Fury Fighting championship where he's been the featherweight champion. Makashvili is more a complete fighter than his opponent Eddiva.He has good speed, punches are accurate and a good wrestler as well. What is scarier for the division is that he is only 26 and has time to improve.
Eddiva will look to bounce back after his loss to Kevin Souza at The Ultimate Fighter Brazil 3 Finale. Eddiva is very tough, has good strike accuracy and often attempts to take his opponent down during the match but his main asset is his take down defense which will come in handy considering the wrestling ability of Makashvili . Eddiva will look to absorb the home crowd advantage and give Makashvili a good beatdown.
Prediction: Makashvili by Unanimous Decision
Phillipe Nover (6-3-1) vs Yui Chul Nam (18-4-1):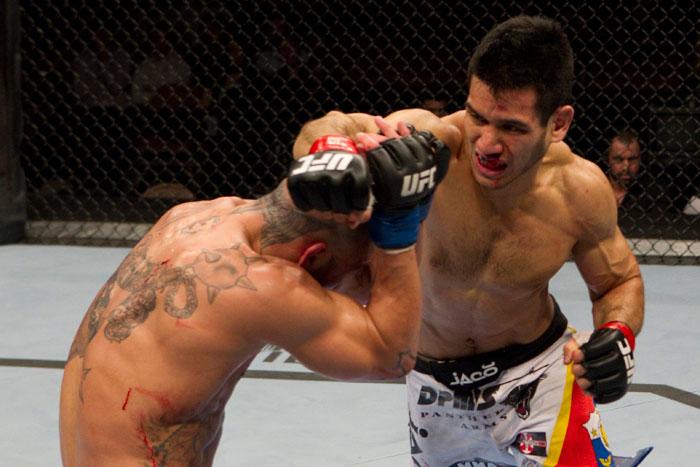 Former Ultimate Fighter finalist Phillipe Nover returns to the UFC after a period of five years to face "The Korean Bulldozer" Yui Chul Nam in another featherweight bout. Nover will have a tough task on his return against Nam who put up an impressive display against Kozuki Todume which earned him a fight of the night bonus in his UFC debut last time around.
Nover who was having a "Talented" reputation at Ultimate fighter wasn't able to live up to the reputation and soon left the organization but is back to prove a point. He is more well rounded than Nam and has improved his wrestling base as well.Nam will look to his speed in the early rounds to get the upper hand in the fight and utilize his good knock-out power.
Prediction: Yui Chul Nam by KO