Berlin completes Formula E calendar
969 //
12 Jul 2013, 15:03 IST
Berlin, July 12 (IANS)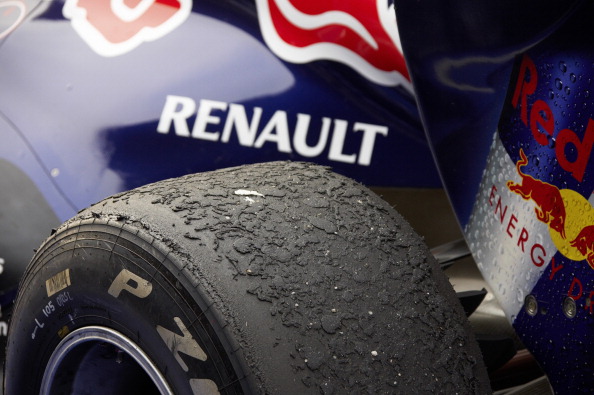 Berlin will be one of the 10 cities hosting the fully electric Formula E racing series beginning in September 2014, an event that is likely to run in India in its second season.
Cornelia Yzer, Senator for Economics, Technology and Research, Thursday welcomed the FIA Formula E Championship to Berlin as one of 10 global cities – and only the third in Europe.
Formula E brings electric vehicle racing to the people, as city centres around the world play host to an electric energy championship designed to promote interest and investment in electric vehicles and sustainable motoring.
Ten teams with two drivers each will participate in the races, which last approximately one hour using Formula cars capable of reaching speeds of more than 220kph with zero emissions.
The launch event was held beside the city's iconic Brandenburg Gate and hosted by the Senator, together with Alejandro Agag, CEO of Championship promoter Formula E Holdings.
During the press conference, Agag also revealed the location of the first ever Berlin race with 20 fully-electric cars set to race on a custom-made circuit built within the 'Apron' section of the former Tempelhof Airport.
"We are delighted to be in Berlin and very grateful to the Senator and to the Berlin authorities for welcoming our Championship to their city. With more than 1,200 electric vehicles and over 220 public charging points already in circulation, Berlin is leading the way in Europe for innovation and sustainable mobility, which is why we selected it as a host city for Formula E. We're now very much looking forward to putting on a great show for the people of Berlin at Tempelhof and one the city can be proud of."
Senator Cornelia Yzer commented: "Berlin, as an international city and leading metropolis of electric mobility, is an ideal venue for Formula E. We are pleased to be able to host the event in this cosmopolitan city and for Berlin to present new and innovative technologies."
The German capital now joins a list of 10 cities around the world that will feature Formula E races during the inaugural season, which was confirmed at the recent FIA World Motor Sport Council will run as a 'winter calendar' from September 2014 to June 2015.
The final calendar – featuring London, Rome, Los Angeles, Miami, Beijing, Rio de Janeiro, Buenos Aires, Putrajaya, Bangkok, and Berlin – will be presented to the FIA for its approval at the September 2013 World Motor Sport Council.