Chandhok nominated to FIA Driver's Commission
646 //
09 Mar 2013, 16:45 IST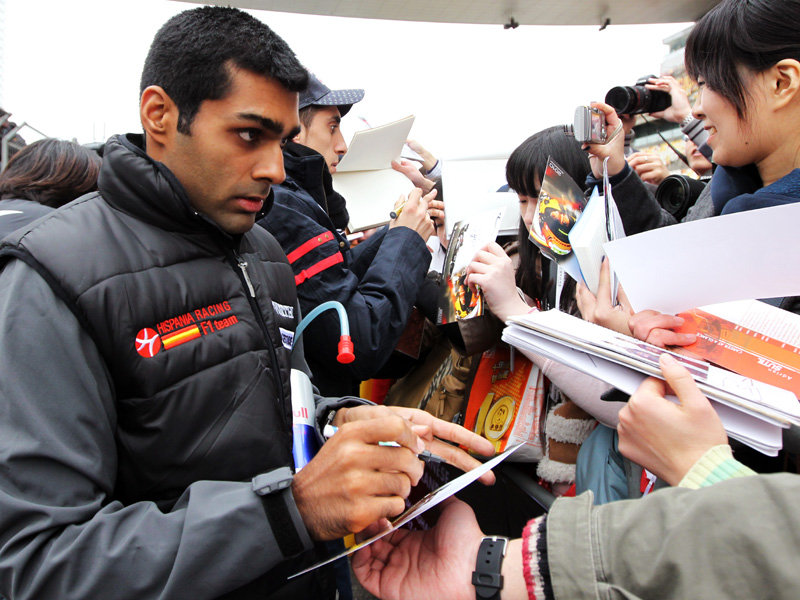 New Delhi, March 9 (IANS): At the first 2013 meeting of the FIA World Motor Sport Council, the representatives confirmed India's Karun Chandhok's nomination to the newly created Drivers' Commission.
Two-time Formula 1 World Champion Emerson Fittipaldi was confirmed as president with nine-time World Rally Champion Sebastien Loeb named as the vice president.
India's Chandhok will join the 1992 World Champion Nigel Mansell and former Marussia test driver Maria de Villota in representing the rights and interests of drivers in single-seaters.
Plans to set up the Drivers' Commission were made last year following the granting of provisional recognition by the International Olympic Committee (IOC) of the FIA as a federation.
The following are the members of the new body:
President: Emerson Fittipaldi
Vice President: Sebastien Loeb
Single-seaters: Nigel Mansell, Karun Chandhok, Maria de Villota
Sports Cars, GT, Touring Car: Emanuele Piro, Yvan Muller, Adrian Fernandez
Rally, Cross Country Rally: Nasser Al Attiyah, Marcus Gronholm, Daniel Elena
Other disciplines: Kenneth Hansen, Danilo Rossi, Keiko Ihara.