Parallax/Curtain Raiser-2
758 //
16 Dec 2012, 20:53 IST
Parallax is the inline ad which shows piece of background during scroll action.The template is available for mobile web.It will be muted ad and will come up with cross button.
Details:
Image size : 300x250,320x480 and 300x600
Platform: Mobile Web only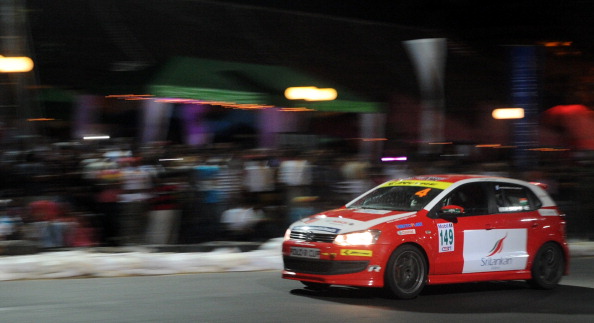 Colombo - Volkswagen Polo R Cup India driver from Mumbai, Munjal Savla delivered a pole-to-flag win in his category at the Colombo Night Races 2012 here.
Savla, who has been participating in the Polo R Cup one-make series in the JK Tyre National Racing championship, brought to bear his experience to win Saturday from the 2012 Pro-category champion from Chennai A. Sandeep Kumar while National karting champion Ameya Bafna, also from Mumbai, came in third.
Early day-break and time constraints resulted in few races, including Race 2 of the Volkswagen Polo R Cup, being cancelled.
Savla dominated the qualifying session, restricted to three timed laps, by grabbing the pole position with a time of 2mins, 05.71secs, ahead of Bafna, Sandeep and Angad Singh Matharoo.
In the race, Savla took a good lead that he maintained until the finish to cap an easy victory. Sandeep, starting from third position on the grid, made an early move in the first lap to move up a position ahead of Bafna.
Sandeep and Bafna had a good battle between them over the first few laps before Sandeep pulled away to finish second on the podium while Bafna had to settle for third position.
Savla said: "Winning here for second time in a row feels amazing. Winning the pole position by a second made me confident of winning the race. Though I started with a few mistakes in lap 1, I managed to keep my lead and made no further errors."