Ghosh surges into lead in South India Rally; Gill quickest
1.03K //
23 Mar 2013, 20:09 IST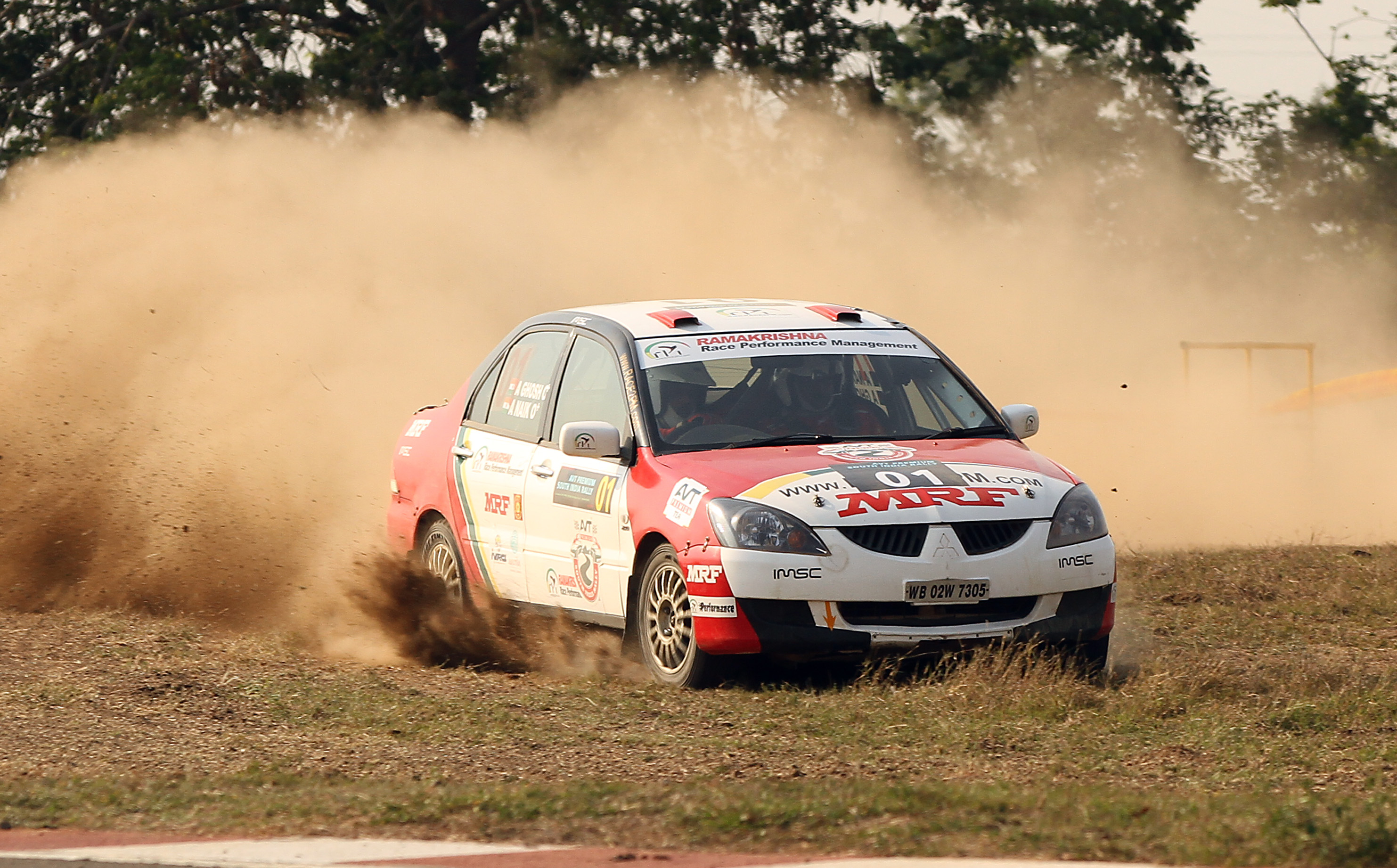 Chennai - National champion Amittrajit Ghosh (co-driver Ashwin Naik), driving a Mitsubishi Cedia (Group N), scrambled into the lead after front-running Arjun Rao (Satish Rajagopal) in a Volkswagen Polo conceded his lead following a broken drive shaft, to drop to overall sixth on the opening day of the AVT Premium South India Rally, here on Saturday.
On a day of hot and furious action in the first round of the FMSCI Indian National Rally Championship, 2011 champion Gaurav Gill (Musa Sherif) of team Mahindra Adventure in a Mahindra XUV 500, topped the time charts with a blistering one hour, 13 minutes, 22.2 seconds, against Ghosh's 01:16:00.7.
While the SUV category made its debut in Indian rallying, so did the Volkswagen Polo, with Sirish Chandran (Nikhil Pai) leading in the 1600cc class, ahead of Byram Godrej (Prjajwal Pai), driving a Maruti Baleno, in second place, with Rao in third after docking a road penalty of two minutes and 20 seconds for a late check-out from service at the end of the day.
In fact, it was Rao who set the pace in the INRC and was placed overall first going into the day's seventh and final Special Stage. However, close to the finish, his Volkswagen Polo suffered a broken drive shaft, but Rao completed the stage with his co-driver Rajagopal pushing the car over the time control line.
Ghosh had mechanical problems to deal with right through the day. "I had a few issues with my car that was costing me a lot of time and I just wanted to finish the day," said a relieved Ghosh.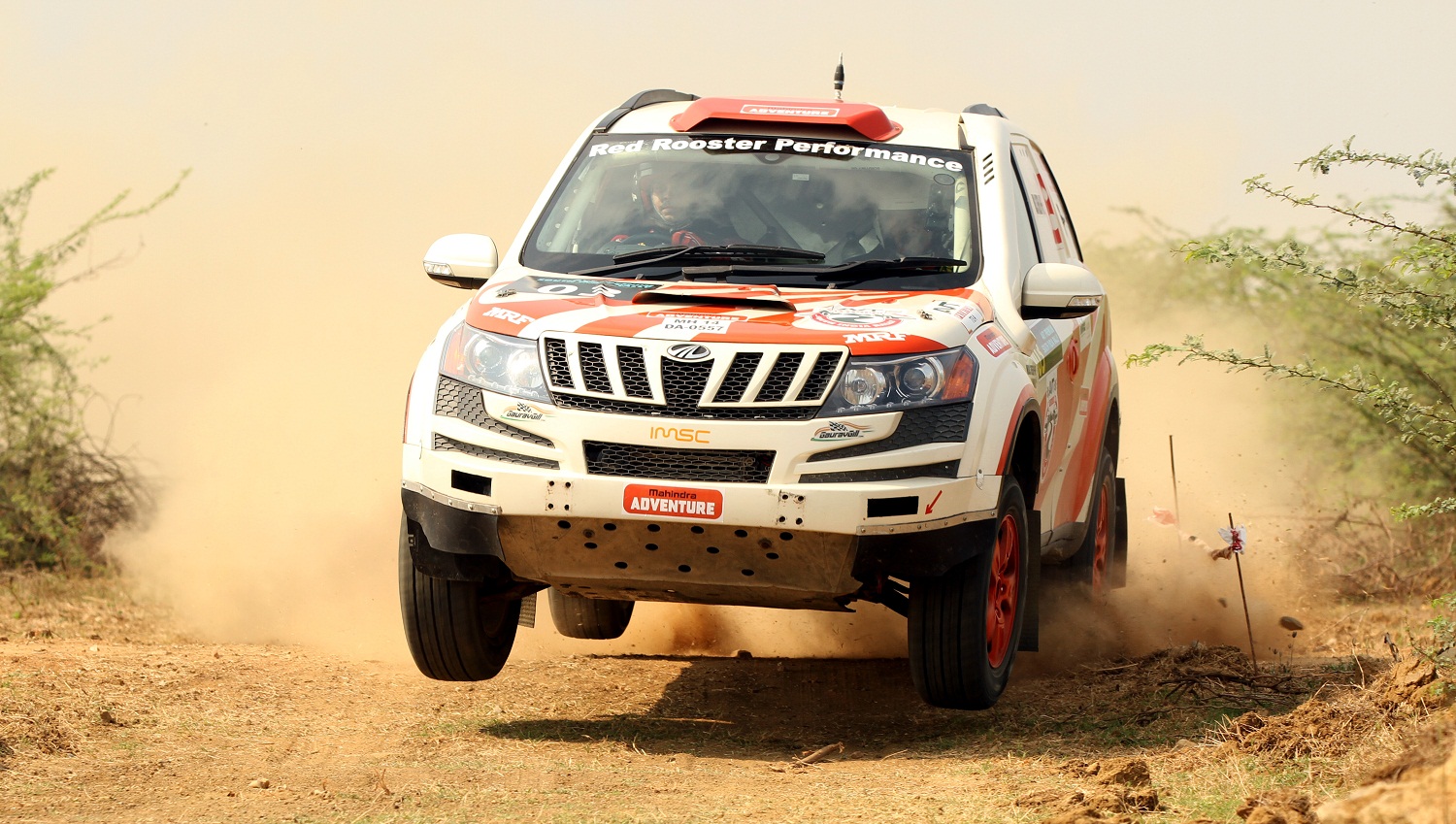 Placed second behind Ghosh in the overall standings was Bangalore's Vikram Devadasen (Shrikanth Gowda), who put in a sensible drive in his Mitsubishi Cedia, but has some 23.6 seconds to make up on Sunday if he hopes to win the title.
While Gill was at his fluent best to dominate the day's proceedings by being the fastest in all the seven Stages, Delhi's Samir Thapar (Vivek Ponnusamy) of Team JCT Rallying, the lone entry in the Indian Rally Championship (IRC) category driving a Mitsubishi Lancer Evo X, was second quickest with a time of 01:15:56.0, despite incurring a penalty of one minute, 10 seconds.
Of the 37 vehicles which started the event, five cars dropped out, mostly due to mechanical problems, while Sumit Punjabi (Dr S Dinesh) walked out unhurt after crashing their Cedia.
Provisional Unofficial classification:
INRC Overall: Amittrajit Ghosh / Ashwin Naik (Mitsubishi Cedia) 1 (1hr, 16mins, 0.7secs); Vikram Devadasen / Shrikanth Gowda (Mitsubishi Cedia) 2 (01:16:24.3); Dr Bikku Babu / George Verghese (Mitsubishi Cedia) 3 (01:16:33.1).
INRC 2000cc (Group N): Ghosh / Naik 1 (01:16:00.7); Devadasen / Gowda 2 (01:16:24.3); Dr Babu / Verghese 3 (01:18:06.5).
INRC 1600cc: Sirish Chandran / Nikhil Pai (Volkswagen Polo) 1 (01:17:33.4); Byram Godrej / Prajwal Pai (Maruti Baleno) 3 (01:18:06.5); Arjun Rao / Satish Rajagopal (Volkswagen Polo) 3 (01:18:31.1);
JINRC: Suhem MK / Jeevarathinam J (Baleno) 1 (01:18:48.0); Asad Khan Zayne Asrar (Maruti Esteem) 2 (01:19:01.1); Phillip Thomas / Milen George Cherian (Maruti SX4) 3 (01:21:20.8).
SUV: Gaurav Gill / Musa Sherif (Mahindra Adventure, XUV 500) 1 (01:13:22.2); Sunny Sidhu / Srinivasa Murthy PV (Mahindra Adventure, XUV 500) 2 (01:16:25.9); Lohitt Urs / Bonnie Thomas (Mahindra Adventure, XUV 500) 3 (01:17:54.4).
IRC: Samir Thapar / Vivek Ponnusamy (JCT Rally) 1 (01:15:56.0).