I under estimated the Raid de Himalaya, says winner CS Santosh
1.39K //
28 Mar 2013, 16:48 IST
Off-road biker CS Santosh's story is a profile of courage, desire and guts.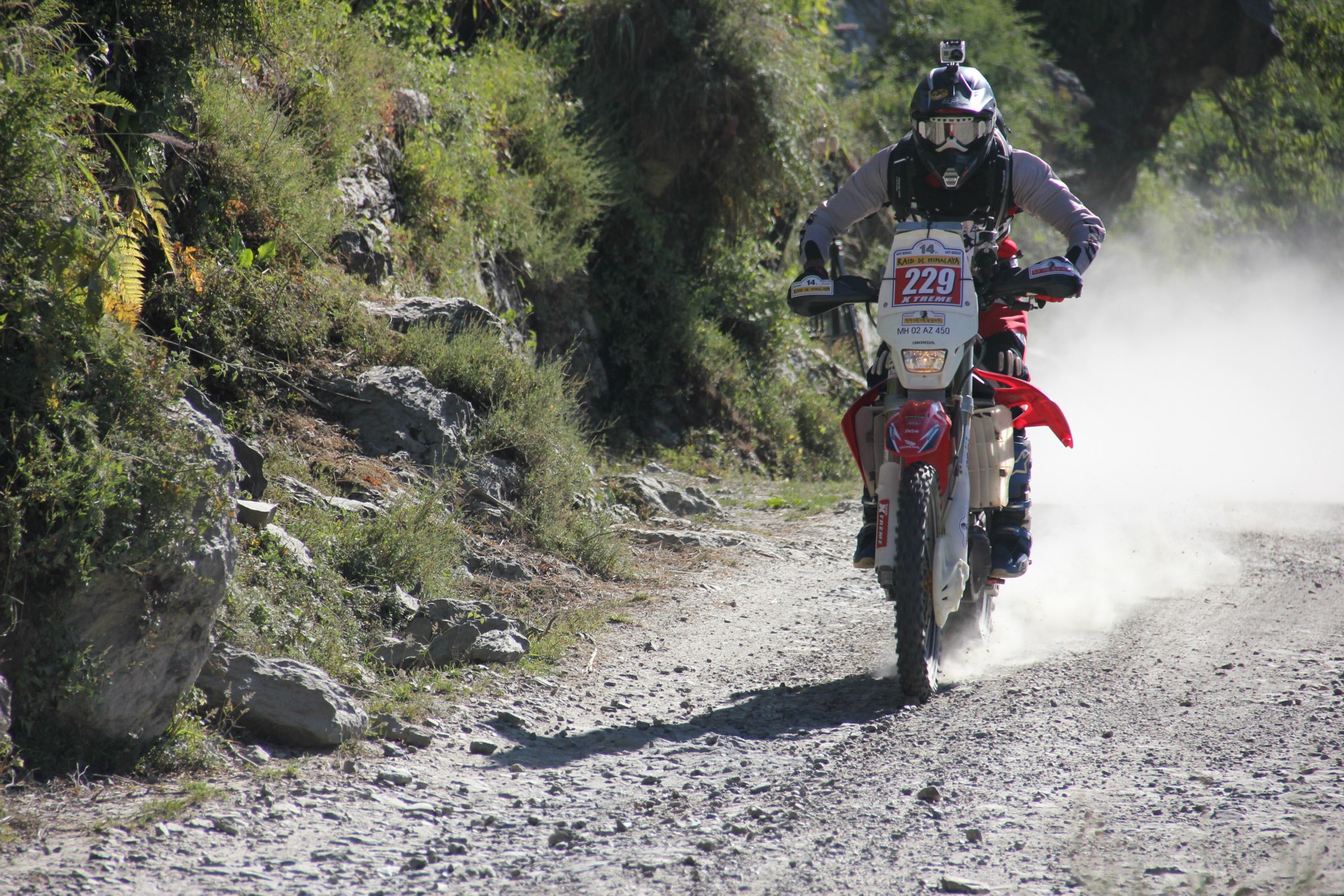 His passion for racing didn't fade even after suffering a horrific crash a few years ago. The 29-year-old is spurred on to achieve greater heights after winning the Raid de Himalaya last year and is now on his way to become India's first rider to take part in the FIM Cross Country Rally World Championship. This week end, the rider is off to Abu Dhabi to take part in the Dessert Challenge followed by the Qatar Sealine Cross Country starting April 21-26.
In an exclusive interview with Sportskeeda, CS Santosh talks about his life after the crash and his dream of taking part in the Dakar Rally.
You are an expert dirt track rider, how did you think of racing on the ice-capped mountains of Himalayas?
I've been racing for over a decade now and after a certain point, I felt like my career wasn't going anywhere. That's when everybody suggested the Raid de Himalaya. They insisted that it was one ride I must do and it would sum up everything else that I have won so far. I had actually thought I would hang up my boots and say that I have done in all in riding after I finished the Raid de Himalaya. This was before I even went for it.
It was only when I got there that I realised I had underestimated how big it was. It was insane. They were closing the passes at that time and it felt like one helluva animal bite. I just wanted to get done with those six days and just go back home.
I'm not much of a rally rider but this has so much character. I now want to do more of it. I remember this one ride, which we started at 3 am in the morning to Rohtang Pass and nobody really goes there that early. It was minus 20 degrees!
Raid de Himalaya is more of a mental thing than anything else, right?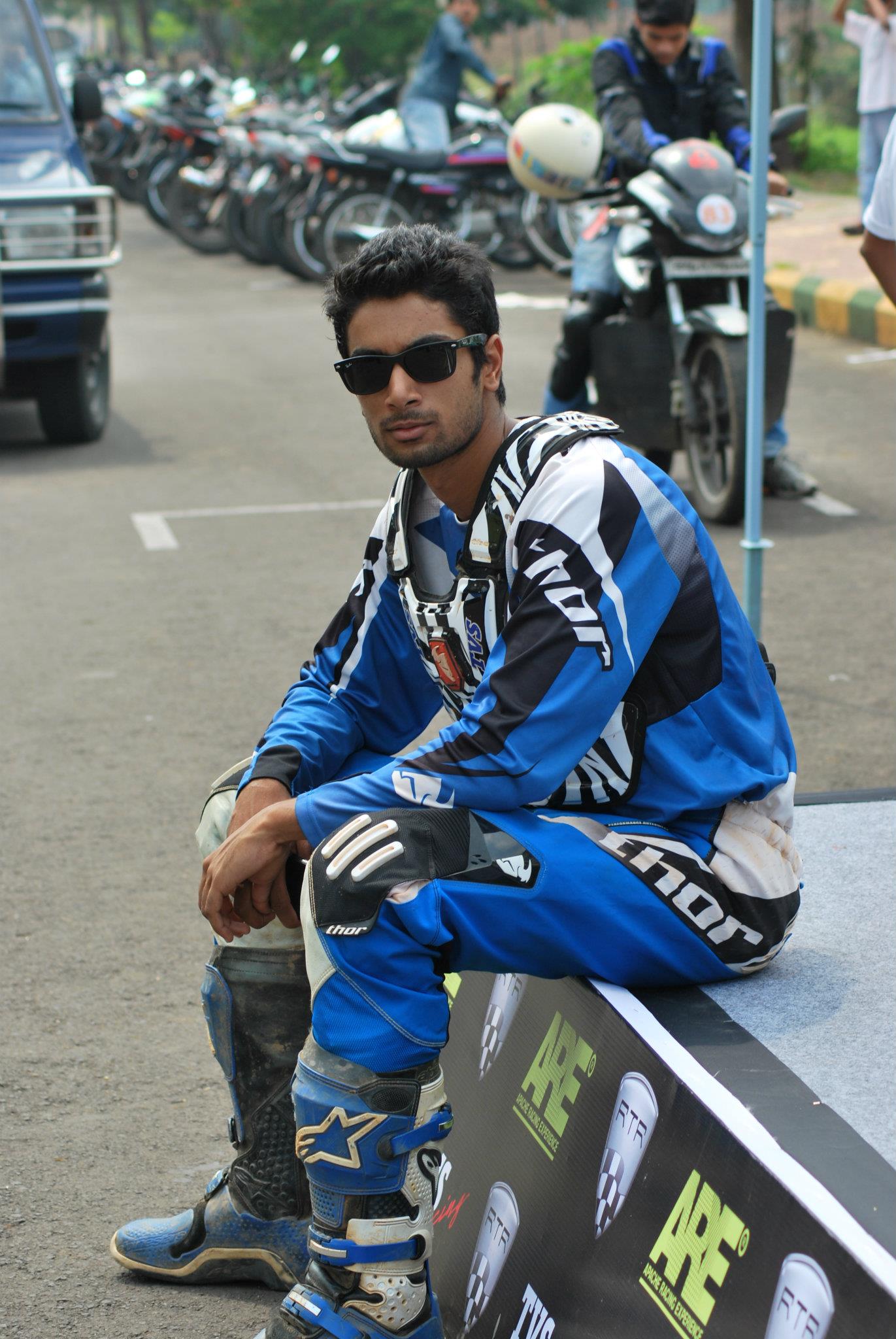 In Supercross and Motocross it's like sprinting. It's like a burst of speed but in a rally like Raid de, the body gets tired, the body starts giving up. It was only after the Raid de win that I felt like I wanted to do more of it and that when I thought of the World Championships. It's like how the Greeks believed that they got only one life and they wanted to be heroes in that one life. I want to be like that.
I saw no point in doing the same thing over and over. This is the right time to get more experience from racing abroad.
You suffered a really bad crash some time ago. Can you recount that episode for us?
It was in 2011, I was training for an upcoming event and it was just 3 days away. I did what I've done a thousand times in practice that is to take a jump; I went high up and hit a tree. When I fell, I couldn't get up. For 13 days, I lay on a hospital bed in immense pain. My injury wasn't bothering me but it was the uncertainty that bothered me. The doctors didn't know what was wrong. Those were the most difficult days of my life. I was drained mentally and physically. I thought of giving it up. Even my parents were pushing me to give up the sport and this incident made them more persuading.
I eventually didn't race. I went to work with my dad. But I couldn't stop myself from getting on a bike again.
I have crashed a lot of times but when you are riding, you can't think of anything but just feel the ride.
Strange as it may seem but your career has risen after that phase…
Yes, my career has picked up since then. I have been doing really well. This has been the best year in my career and I hope to peak this season.