JK Racing: Khushlani sweeps opening Formula BMW round
1.20K //
21 Jul 2013, 16:49 IST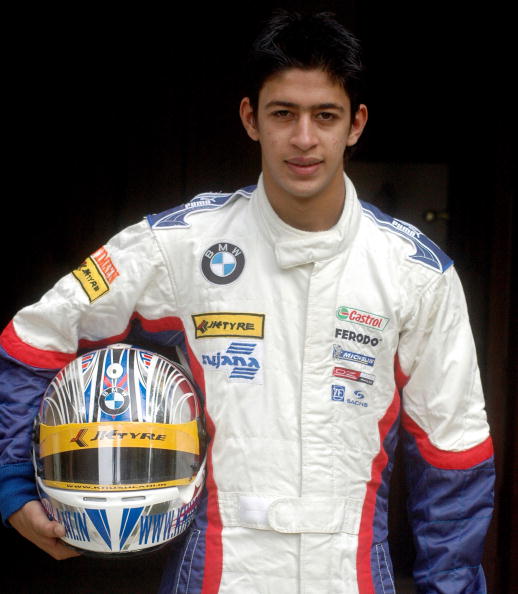 Coimbatore - Akhil Khushlani produced a flawless drive to sweep the Formula BMW class in the opening round of the JK Tyre Racing Championships here today.
The 23-year-old from Hyderabad was untouchable throughout the weekend, winning race one at the Kari Motor Speedway Saturday and a double Sunday.
Khushlani's two year experience of driving Formula BMW cars in Asia made the difference. He won Sunday's race by 14.2 seconds ahead of Chitesh Mandody of Kohlapur and Bangalore-based Akhil Rabindra.
His victory margin was 4.2 seconds in the afternoon while Vishnu Prasad of Chennai and Bangalore's Arjun Maini fought for the remaining podium places.
Fifteen-year-old Maini, who kept Prasad at bay to finish second Saturday, was overtaken by the Chennai driver on the opening lap. The two pushed each other for all the 15 laps before Vishnu crossed the line in second place.
"I could have overtaken Vishnu towards the end but wanted to play safe for points. It was a close fight all the way," said Maini, who has raced only thrice in single seaters.
Sarosh Hataria won his second race of the weekend in the Formula 4 category, ahead of Prasad and Ameya Bafna. Prasad is competing in two classes.
Mumbai's Rahil Noorani won the race one of the Volkawagen Polo R Cup, beating South African Jeffrey Kruger. Kruger got his revenge in the afternoon.
The second round of the Championships is scheduled to be held at the Madras Motor Race Track in Chennai August 9-11.
Results:
Formula BMW (Race 2): 1. Akhil Khushlani (Hyderabad); 2. Chitesh Mandody (Kolhapur); 3. Akhil Rabindra (Bangalore).
Race 3: Akhil Khushlani (Hyderabad); 2. Vishnu Prasad (Chennai); 3. Arjun Maini (Bangalore).
Formula 4 (Race 3): 1. Sarosh Hataria (Dark Don); 2. Vishnu Prasad (Meco); 3. Ameya Bafna (Rayo Racing).
VW Polo Cup (Race 1): 1. Rahil Noorani (Mumbai); 2. Jeffrey Kruuger (South Africa); 3. Prasanth Tharani (Chennai).
Race 2: Jeffrey Kruuger (South Africa); 2. Karthik Tharani (Chennai); 3. Rahil Noorani (Mumbai).
JK Tyre Racing Championships