JK Racing: Khushlani wins Formula BMW opener
940 //
20 Jul 2013, 19:25 IST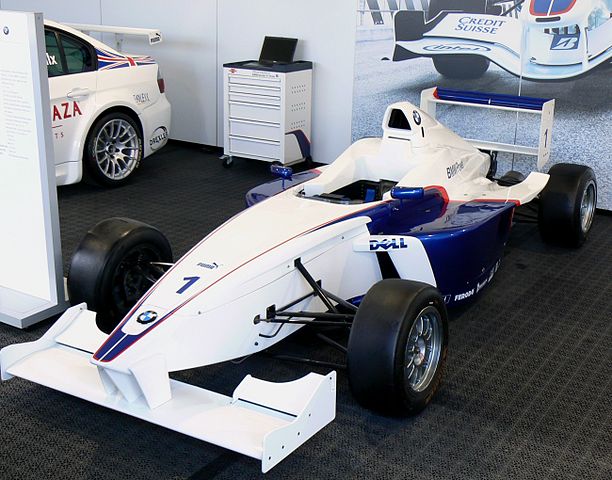 Coimbatore -  Akhil Khushlani raced to a comfortable win from pole position in the Formula BMW class of the JK Tyre Racing Championships at the Kari Motor Speedway here today.
Khushlani crossed the chequered flag 5.052 seconds clear of Arjun Maini and Vishnu Prasad in the opening race of the series aimed at promoting young Indian drivers. While Khushlani pulled away from the pack, 15-year-old Maini and Prasad battled it out for 15 laps.
Prasad gained a place to be third on the opening lap and then kept putting pressure on Maini, who was competing in only his second race in single seaters. In the end, Bangalore-based Maini held off the challenge for second place.
"It was quite difficult to stop Vishnu. While defending, I got off the track two-three times. I have not been in the car a lot but I need to work on my speed," said Maini, who spent a year in the Force India Formula 1 team academy in Silverstone, England.
It was a good effort from Prasad considering he is also taking part in Formula LGB 4.
The two Formula 4 races Saturday also had their share of excitement.
Race 1 winner Ajay Kini was denied a win after he was given a post race 10-second penalty for colliding with Sarosh Hatoria. Kini was classified sixth while victory was awarded to Saran Vikram.
Prasad, who finished second, was disqualified for not maintaining minimum weight of 540 kg.
The second race saw Sarosh Hataria coming out on top despite constant pressure from Saran Vikram and Prasad.
Results:
Formula BMW: 1. Akhil Khuslani (Hyderabad); 2. Arjun Maini (Bangalore); Vishnu Prasad (Chennai).
Formula 4 LGB (Race 1): 1. Saran Vikram (Mars Racing); 2. Kartik Krishna (Dark Don Racing); 3. Tejas Ram (Meco). Race 2: 1. Sarosh Hataria (Dark Don Racing); 2. Saran Vikram (Mars Racing); 3. Vishnu Prasad (Meco).
Volkswagen Polo Cup (Qualifying): 1. Raahil Noorani (Mumbai); 2. Jeffrey Kruuger (South Africa); 3. Anshul Shah (Nagpur).