Mahindra Monsoon Challenge Rally: Sivashankar, Natarajan top Leg 1
958 //
27 Jul 2013, 09:53 IST
Mangalore, July 26 (IANS)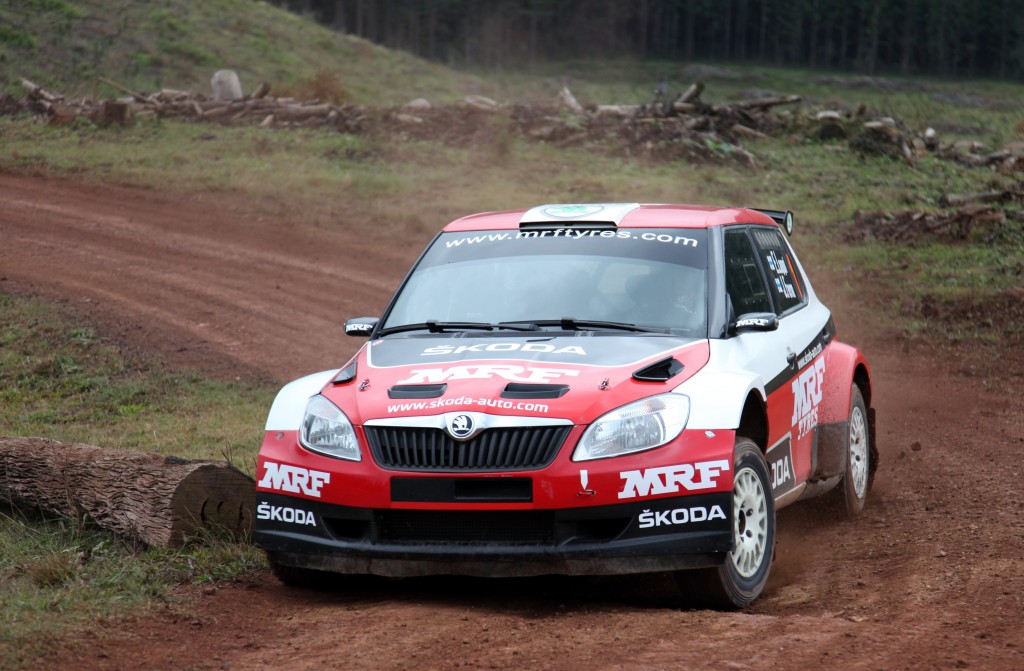 A. Sivashankar and navigator G. Natarajan from Erode, with a penalty of 32 seconds, were placed overall first at the end of Leg 1 in the third Mahindra Monsoon Challenge Rally here on Friday.
The Sivashankar-Natarajan combo was a mere four seconds ahead of Umakanth Alva and Mohamed Musthafa while Abhijeet Pai and Chandramouli M. were lying third with a penalty of 39 seconds in the SUV Open category.
In fact, just 20 seconds separated the top seven in the Open class while Subir Roy and Nirav Mehta led the SUV OE category with one minute, 19 seconds with Pratap and Adhitya Anthony (01:30) in second and Saurav Chatterjee and Ashoke Kumar Basu third (01:48).
Last year's overall winners, Karthick Maruthi and Sankar Anand were placed sixth with 51-second penalty while National TSD Rally champions Satish Gopalkrishnan and Savera D'Souza were placed seventh with 52 seconds.
Wilson Padayattil and Kuriakose Elias Parel were ahead in the Car OE class with a penalty of one minute, 45 seconds, followed by Philip Baklin and David Sharon (01:46) and K Dinky Varghese and Balachandar R (02:20).
The 36 competitors reached Mangalore in the evening after an early flag-off from Bangalore on Friday after traversing through rain-soaked but scenic countryside with some of the secondary roads of broken tarmac putting the driving skills to acid test.
After a night halt in Mangalore, the vehicles will proceed to Shimoga on Saturday for the second leg of the 1,200 Kms journey that concludes in Goa on Sunday.
Provisional classification (Leg 1):
SUV Open: A Sivashankar/G Natarajan 1 (32secs penalty); Umakanth Alva/Mohamed Musthafa 2 (36secs); Abhijeet N Pai/Chandramouli M 3 (39secs).
SUV OE: Subir Roy/Nirav Mehta 1 (1min, 19secs); Pratap/Adhitya Anthony 2 (01:30); Saurav Chatterjee/Ashoke Kumar Basu 3 (01:48).
Car OE: Wilson Padayattil/Kuriakose Elias Parel 1 (01:45); Philip Baklin/David Sharon 2 (01:46); K Dinky Varghese/Balachandar R 3 (02:20).
Corporate: Rajpal Navalkar/Sagar M 1 (03:09); Sudhindra Hebbar/Arjun SSB 2 (03:54); Sudarshan/ Gunasekaran 3 (10:01).
Amateur: Alfred Raymond A/Ram Kumar N 1 (03:54); Harsha K Hiriyal/Prashanth BS 2 (55:22); RS Naresh Kumar/Shanmugasundaram T 3 (1hr, 1min, 59 secs).
Couple: Garima Avtar/Dhiraj Arora 1 (1:08). All Ladies: Cheshta Sood/Pratima 1 (23:14).