Motorsports: Podium for Raj, Ghorpade
653 //
04 Nov 2012, 21:03 IST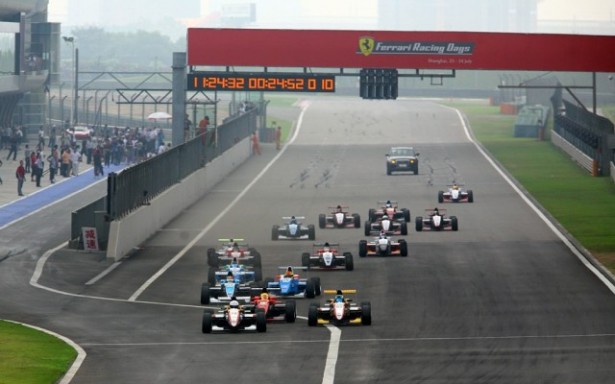 Kuala Lumpur - Raj Bharath from Bangalore put in a splendid performance in round five of the Formula Pilota Championship finishing second overall in Race 1 and 2 while topping among the Asian drivers in both outings here Sunday.
Also finishing on the podium was another Indian Parth Ghorpade, who finished third in the third race run over the weekend.
Bharath, in Meco Racing colours was consistently quick in the free practice sessions notching the second fastest time but could not match the pace of young Italian driver Antonio who was a clear one second ahead.
Qualifying did not go well for Bharath as he made crucial mistakes and managed to qualify fourth and sixth, respectively. However, he more than made up for the sluggish performance by finishing on the podium in both the races.
The 18-year old Ghorpade qualified second for all the three races but was fifth and ninth in two outings before coming in third in the last race.
Bharath said: "It was good to be back on the podium and dominate in both races. I could not find the pace to catch Antonio, but had enough under my belt to seal two first places amongst the Asian drivers and two second places overall."
"In race 3, I started from sixth and moved up to fifth, but I had a semi spin which cost me two places to finally finish seventh," he said.
Meco Racing's team principal Akbar Ebrahim, said: "Raj has been showing good progress in pace and maturity this year. His race pace and understanding of the car has improved drastically over the year and it has been a good learning curve for him."
"Hopefully, he can repeat the performance for the final round in December. As a team, we are all happy for his two credible wins and I am sure this will now give him the confidence to move further up the ladder in his racing career," Ebrahim said.
Ghorpade said: "We had a really tough start to the weekend when we struggled to find the right balance for the car. Qualifying in second position was definitely a surprise and had my best laps of the weekend."
"I should have finished on the podium in Race 1 while the car stalled in the next race. Race 3 was good as I got the best result I could have for the weekend. There is one more round left, so hopefully things will be a lot better," Ghorpade said.