Narain Karthikeyan to drive in Auto GP opener
743 //
21 Mar 2013, 19:08 IST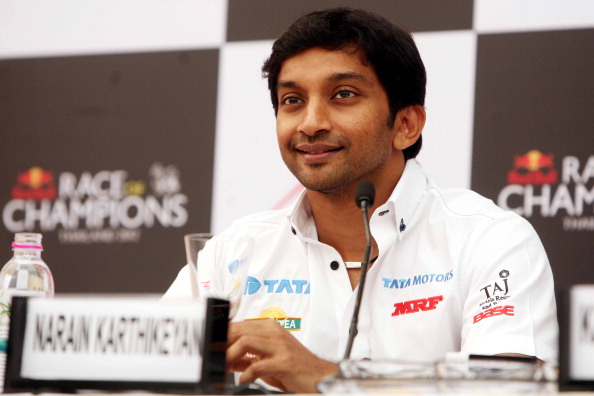 New Delhi - India's first Formula One driver Narain Karthikeyan will take part in the opening two races of the Auto GP World Series single-seater racing for the 2013 season.
Karthikeyan, who was in F1 for the last two seasons with the now defunct HRT team, will drive for Zele Racing in the first of the eight-round championships beginning in Monza, Italy, Saturday.
His teammate at Zele Racing will be 2012 Formula 2 Champion Luciano Bacheta.
Karthikeyan, 36, secured the last minute drive after not being able to find an F1 seat in 2013. He is now looking to make the most of his Auto GP stint.
"I was looking forward to continuing my F1 career in 2013 with HRT. Unfortunately circumstances within the team led to the operations shutting down. I have decided to accept the invitation from Michael Zele (team owner), as it keeps me driving a high powered single-seater," said Karthikeyan.
"I've worked with Zele Racing before, and have known Michael for a long time. I'm looking forward to the first race in Monza, as it's a track I know well," he added.
Zele Racing, which made their Auto GP last year, finished eighth and last in the team standings scoring 56 points.
Auto GP was called Euroseries 3000 until 2009. The cars used in the championships are powered by Zytek engines and Lola chassis.
The series is promoted by Coloni Motorsport and will be running eight rounds, featuring two races every race weekend. Past champions include current Lotus F1 driver Romain Grosjean.