Parth Ghorpade puts up season's best at Formula Renault 2.0 Alps
Mugello (Italy), Sep 9 (IANS)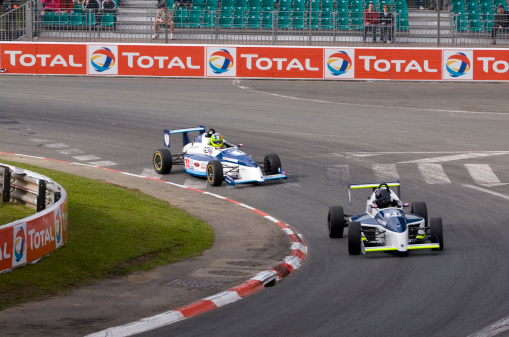 Young Indian driver Parth Ghorpade finished a season's best fifth in the Formula Renault 2.0 Alps race here.
Ghorpade had his best weekend of the series with a solid qualifying and race performance at the challenging Mugello Circuit in the Tuscany region of Italy. He finished ninth in the second race Sunday.
For the first time this season, Ghorpade had competitive times in all 3 free practice sessions. This was followed by an even better qualifying session where he finished P5 in a strong Group A. He qualified overall P9 for Race 1.
Ghorpade was confident of a strong end to the season.
"It was great to finally fight with the top guys especially at a great challenging track like Mugello. From the first practice session the car has been really good and we have been competitive. Race 1 was perfect but due to overtaking being tough over here, we just could not get past Vermont," he said.
"Race 2 was tougher as I did not have a great start and then got stuck behind slower cars. It was nice to finish wheel-to-wheel with Dario (Capitanio) as I just nudged ahead. I am confident heading into the last round at Imola and hope to fight with the top guys again.".
The Formula Renault 2.0 Alps is one of the most competitive feeder series for the Formula Renault 3.5 championship. The Formula Renault 2.0 Alps, powered by the Clio III Renault Sport engine, has a paddle-operated 7-speed sequential gearbox, with 250bhp and push rod suspension.
The Alps series will have 36 drivers for the 2013 season with seven rounds consisting of two races each. The calendar includes visits to the historic Spa Francorchamps, Monza, Imola and Vallelunga.