Parth Ghorpade to race in Formula Renault 2.0 ALPS
Young Indian racer Parth Ghorpade today confirmed his participation in the Formula Renault 2.0 ALPS Championship. 19-year-old Parth will be the first Indian to drive in this series and will drive for BVM Racing where he will partner Italian driver Dario Capitanio. Parth, who won the 2012 Formula Pilota Asian Championship, will compete amongst some of the most talented youngsters in motorsport, in a grid featuring 30 cars.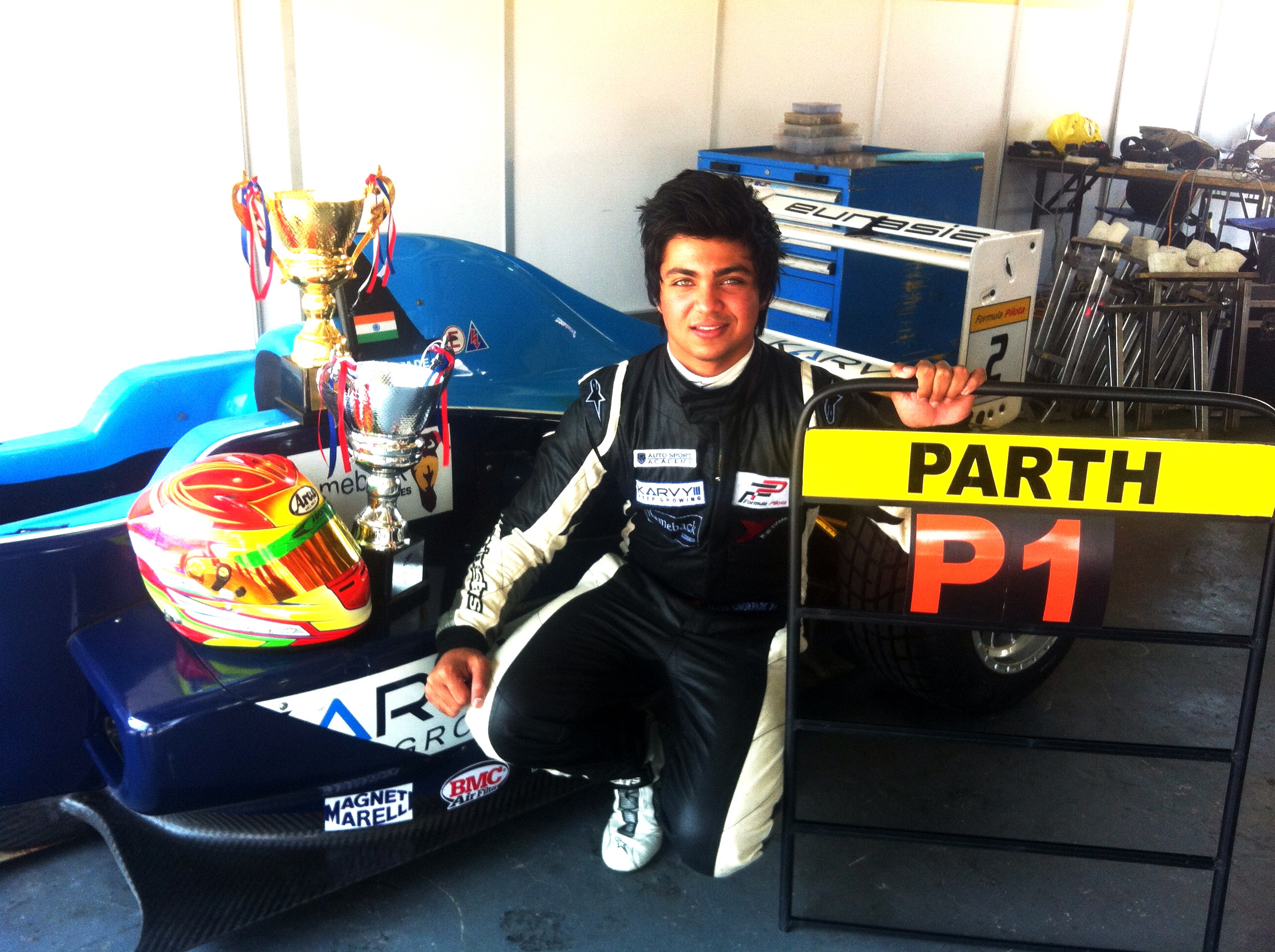 The Formula Renault 2.0 ALPS, is one of the most competitive feeder series for the Formula Renault 3.5 championship. The Formula Renault 2.0 ALPS, powered by the Clio III Renault Sport engine, has a paddle-operated 7-speed sequential gearbox, with 250bhp and push rod suspension.
Parth was in Vallelunga last week for the first test and was a constant runner in the Top 10, which has given him confidence for the season ahead. He commented, "The last few months have been tough as we have been deciding on which series to race in. We finally decided that while the Formula Renault 2.0 ALPS is one of the most competitive series, it is the ideal platform for me at this stage of my career. I was surprised on how I adapted to the car with ease and I must thank the BVM Racing team for making this possible. Testing was very positive but there is a lot more work to do and I hope we can be competitive at the first race in Vallelunga. Testing also showed us how competitive this series is with the top 20 cars within one second of each other."
The ALPS series will have 30 drivers for the 2013 season with 7 rounds consisting of two races each. The 2013 Formula Renault 2.0 ALPS calendar includes visits to the historic Spa-Francorrchamps, Monza, Imola with the first race taking place in Vallelunga on April 7. Each race weekend will have three 60 minute practice sessions on Friday, with qualifying and Race 1 on Saturday and Race 2 on Sunday.
BVM Racing are a title winning team in the Italian Formula 3 Championship, and Formula Abarth Championship (European and Italian) and also races in Formula Renault World Series 3.5,. Team owner Giuseppe Mazzotti was excited to have an Indian on board and was highly impressed with Parth after the first test. He commented, "Parth was immediately on the pace and adapted quickly to the new car and the track of Vallelunga, where he has never driven before. I am confident that we will have a good season together. I am very happy to have a driver of Indian nationality in our team as we have worked in the past with many international drivers, but never Indians. India is making waves in the motorsport world and I am convinced that this successful partnership will open doors for us to work with the other great talents from the region."
Parth will be engineered by Mario Gargiulo, who played a big role in helping him win the 2012 Formula Pilota Asian Championship. He commented, "I personally know very well Parth, because together we competed and won in the 2012 Formula Pilota Championship. I knew that he would be well adapted to the new car and that he also learned pretty quickly the tricks of a difficult track as Vallelunga. During the test his performance improved run after run and more importantly he gave important feedback to further develop the car. I'm sure we can have a very good season together and ensure that he gets due recognition in the European motorsport circles."
19-year-old Ghorpade is the 2012 Formula Pilota Asian Champion, a five-time National Karting Champion and runner-up in the inaugural 2010 Volkswagen Polo Cup India.