Podium finish for Raj Bharath at Formula Masters China
953 //
07 Jul 2013, 18:20 IST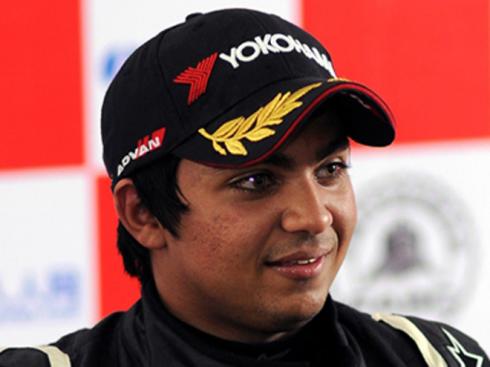 Ordos - After qualifying third, India's Raj Bharath rounded off his race weekend with a podium finish in race one while engine issues in race two did not allow him to finish better than sixth in the third round of Formula Masters China here Sunday.
Driving for Meco Motorsport, the Bangalore lad had posted his maiden win of the season on the last outing at Shanghai International circuit. At Ordos though, mechanical issues which first surfaced in qualifying, prevented him from showing his pace, but the 19-year old managed to hold on through the opening race of the weekend to finish third.
"The car seemed to lack acceleration out of corner exits, so I was losing speed on the straights and couldn't catch up to my rivals ahead," said Raj.
It was worse in race two and Raj found it difficult to maintain his position, having started third. So despite a bout of defensive driving, he could only cross the line in sixth.
"It was much harder in the second race as drivers behind me were quicker, as our issues had become more pronounced.
"I did the best I could but there was no way of holding them back when you're lacking a lot of speed on the straights," said Raj.
Race three of the weekend was cancelled due to some safety issues on the circuit which turned out be a blessing in disguise as it limited the amount of points that could have been further lost in the championship standings.
The cancelled race will be held at the championship's next outing scheduled at Inje Circuit in Korea Aug 2-4.