Polo R Cup: Walavalkar poised for grandstand finish
743 //
29 Nov 2012, 18:14 IST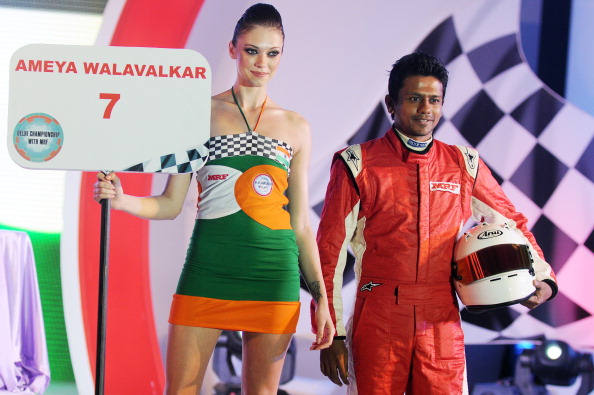 Greater Noida - Veteran Ameya Walavalkar appears all set to clinch the title in the Volkswagen Polo R Cup series that will be run concurrently with the 15th FMSCI?JK Tyre National Racing Championship that in turn will be part of the Sidvin Festival of Speed at the Buddh International Circuit (BIC) here this weekend.
While Ashwin Sundar of Dark Don Racing and Ajun Balu of Tiger Sport India have clinched the championship in the LGB Formula 4 and Indian Touring Car classes, the title in the Indian Junior Touring Cars is still up for grabs.
Enjoying a 77?point lead over A. Sandeep Kumar from Chennai, Walavalkar, having won four of the 10 outings thus far, has been in prime form this season and a strong finish in either of the two races should put Walavalkar in the clear.
Yet, the point of interest would be how the 180bhp Polo cars would fare during their maiden run at the BIC that would take some getting used to with its super fast sections and some highly technical corners.
The drivers are no doubt excited at the prospects of getting to drive on a full?fledged Formula 1 track after racing the previous five rounds in Coimbatore and Chennai.
The hugely experienced Walavalkar has been in the forefront through the season and all his wins have been very comprehensive and by some margin. More importantly, he has been consistent by scoring points in every outing to now head the leaderboard.
Sandeep, who has 307 points to Walavalkar's 384, won just one race, but had point?scoring positions in the other races to have the championship leader in his sights. However, he will have Rahil Noorani (301) in his rear view mirrors, a situation that should favour Walavalkar who has sufficient cushion to see off any threats.
In the Indian Touring Cars class, Coimbatore's Balu has sealed the championship by winning six of the 10 races after missing the opening round due to a bout of jaundice.
Balu has been in imperious form in his Honda City that has been meticulously prepared by a bunch of relatives including his elder brother Sanjay while a lot of credit is due to Rohinton Dara Chinoy who has worked on the engine.
With 50 points up for grabs over the weekend, the tussle will be on for positions two and three with Narayanaswamy Leelakrishnan of Big Foots Racing (117), Vijaykumar Rajvirdhan of Prime Racing (93) and B. Balavijay of Moto?Rev India (87) in the hunt.
Similarly, Ashwin Sundar of the newly?formed team Dark Don Racing, has had little opposition in the LGB Formula 4 series. With 186 points to his credit from as many as six wins, Sundar comfortably leads his team?mate Sarosh Hataria (132) while Saran Vikram of Mars Racing (106) is a distant third, followed by Gautham Parekh (90) of Wallace Sports and Sudarshana Rao of Rayo Racing (86).
The scenario in the Indian Junior Touring Cars (stock) is very much open with Feroze Khan (161) in the lead ahead of Diljith Shaji of Earam Group (145), Fahad Kutty of Team Game Over (137) and Emmanuel Clarke of Moto?Rev India (107) in the frame for the podium positions.
This class has witnessed the most bitterly contested races through the season with very little separating the top three. While Khan and Kutty have won nine races between them, Diljith has finished on podium eight times. S. Narendran (IPL Power Pak) has been the only other winner.