Parallax/Curtain Raiser-3
652 //
13 Dec 2012, 22:55 IST
Parallax is the inline ad which shows piece of background during scroll action.The template is available for mobile web.It will be muted ad and will come up with cross button.
Details:
Image size : 300x250,320x480 and 300x600
Platform: Mobile Web only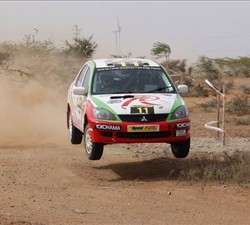 Colombo - Volkswagen Polo R Cup 2012 Pro Category champion Sandeep Kumar will spearhead the Indian challenge in the Colombo Night Races 2012 to be run here this weekend.
JK Tyre National Karting champion Ameya Bafna, along with Munjal Savla, Saurav Bandyopadhay, Angad Singh Matharoo and Niranjan Todkari comprise the rest of the Indian contingent.
The six Polo R Cup India drivers will compete in this special race weekend along with four Sri Lankan drivers to complete the grid of 10 cars while races will be held in eight different categories of races.
The other races will see both cars and motorbikes line up on the 4 km circuit that is drawn out from the Colombo streets. The practice sessions along with a qualifying session will be held Friday while the two races will take place Saturday under the flood lights.
Prithviraj Siddappa, Head of Volkswagen Motorsport India, said: "After the success of last year's Colombo Night Races, it is exciting for us to return to this mega event. We will be racing the Polo TDI race cars this year as well. This race signifies the popularity of Polo R Cup not only in India but beyond as well."