Sridharan shines in Yamaha Asean Cup Race
902 //
13 Dec 2012, 18:41 IST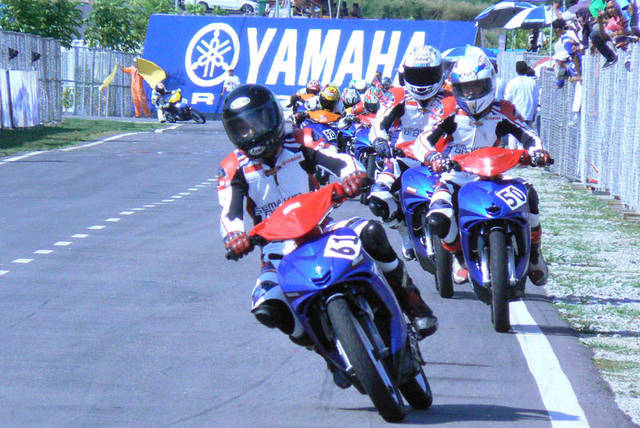 New Delhi - Indian rider Shankar Sridharan made an impressive 18th-place finish in the 9th Yamaha Asean Cup Race 2012 that concluded Tuesday at SM City Santa Rosa in the Philippines.
Besides Sridharan, M. Sudhakar and Arun Muthukrishnan were the other two Indians, who competed in the MT class, according to reports received here Wednesday.
A total of 45 riders from six Asian countries India (3), Philippines (10), Thailand(10), Indonesia (10), Japan (2) and Malaysia (10) competed for the top prize at a specially prepared 1,025-metre-long race course.
Jun Nakata, director – Sales and Marketing, India Yamaha Motor, said the Yamaha Asean Cup Race provides a huge platform for racers from various Asian countries.
"It has been our constant endeavour to provide a dream to young Yamaha riders wherein they also get an opportunity to realize them and during this process touch many more lives and inspire them to share their dreams," he said.
The ninth Yamaha Asean Cup Race was a one-make race, meaning competitors used the same make and model.
In the MT Class, riders used the SNIPER MX premium sports moped machine, Yamaha's flagship moped model which boasts of exclusive Yamaha technologies in its liquid-cooled four-stroke 135cc engine with DiAsil cylinder and lightweight forged aluminium piston.
For the new AT Class, it was the MI0125 MX, a lightweight, compact, easy-to-ride automatic transmission model with ease of leg reach to the ground.