Thirty seven entries for South India Rally
645 //
18 Mar 2013, 16:21 IST
Chennai, March 18 (IANS)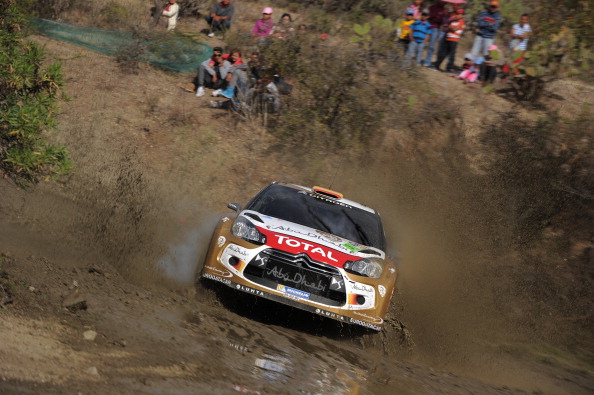 The 2013 FMSCI Indian National Rally Championship kicks off here this weekend with the AVT Premium South India Rally that has attracted a flattering 37 entries, including a Mitsubishi Lancer Evolution 10.
The three-day event, set to run from March 22 to 24 and organised by the Madras Motor Sports Club, has also attracted the cream of domestic talent, including the likes of 2011 National champion Gaurav Gill (co-driver Musa Sherif) who will be headlining a three-man Mahindra works team in the introductory SUV category.
Teaming up with Gill are Lohitt Urs (Bonnie Thomas) and Sunny Sidhu (PV Srinivasa Murthy), all in the XUV 500 vehicles. Joining the trio is Bangalore's Sanjay Agarwal (Shiva Prakash) in a Gypsy, according to Clerk of the Course Manoj Dalal who briefed the media here Monday.
The Mitsubishi Evo 10 will be be driven by Delhi's Samir Thapar of JCT Rallying who will be returning to the scene after more than a decade with Vivek Ponnusamy, the 2012 Asia Pacific Rally Championship winner as his co-driver. Thapar is the lone entrant in the top end Indian Rally Championship (IRC) category that is open to four-wheel drive vehicles up to 2500cc (excluding turbo).
Adding colour and variety to the grid are three Volkswagen Polo cars which will be making their debut in the INRC. Two of the Polos, driven by Sirish Chandran (Nikhil Pai) and Arjun Rao (Satish Rajagopal) are in the INRC 1600cc class.
The third Volkswagen vehicle, participating in the Junior INRC category, will be piloted by Pune's Rohan Pawar (Nitin Jacob) who was instrumental in putting together the three-car Team Slideways. Also in the 1600cc mix is 2012 JINRC champion Karan AM (Shanmuga SN).
Mangalore collegian Dean Mascarenhas (Shruptha Padival) will be making his debut in the 2000cc class that has reigning champion Amittrajit Ghosh (Ashwin Naik) besides veterans Rahul Kanthraj (Vivek Bhatt) and Bikku Babu (George Verghese).
FMSCI president Vicky Chandhok said: "The fact that there are 37 entries is a good sign and we hope that rallying will pick up in the seasons to come. It is a good sign that leading manufacturers like Mahindra and Volkswagen will have a presence in the event."
The total rally distance is about 300 kms of which 117.5 kms is the competitive section. The Madras Motor Race Track at Irrungattukottai, is the hub of this rally and it hosts the Service Park as well as the Rally Headquarters besides one of the three dirt track Stages (9 kms) and the 3.2 kms Super Special Stage that will be run on the race circuit itself.
The other two physical Special Stages are located on the 700-acre Aavisa Golf complex and the IVRCL premises, with distances of 17 kms and 11 kms, respectively. Each of the special stages will be run twice Saturday and once Sunday.