Top honours for Hare
691 //
01 Dec 2012, 22:46 IST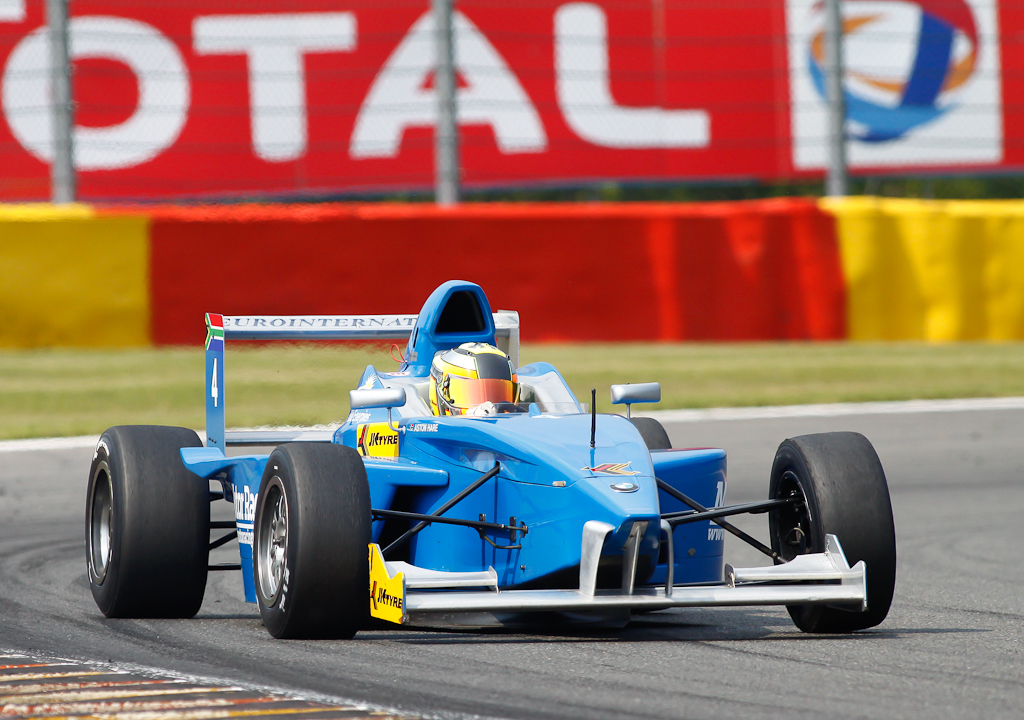 Greater Noida - South African teenager Aston Hare achieved a brilliant double by winning both the races in the JK Racing Asia Series at the Buddh International Circuit (BIC) here Saturday while Indians Akhil Khushlani and Aditya Patel grabbed a podium position each.
The double helped the 16-year-old Hare to close the gap with championship leader Nabil Jeffri, who had a disappointing outing as he finished 10th and last in the first race and seventh in the next, but still has a cushion of 12 points going into the concluding double-header Sunday.
Meanwhile, Khushlani and Patel put in impressive performances. While Akhil finished second in the first race, Patel came third in the second run.
Later, in the qualifying round of the JK Tyre-VW Polo R Cup, guest driver Jeffrey John Kruger (2:26.039) finished on pole followed by Avdumber Hede (2:27.562) and championship leader Ameya Walavalkar (2:28.066).
The other races of the JK Tyre National Championship witnessed depleted fields as Sarosh Hataria pipped his Dark Don team-mate Diljith Shaji who drove instead of Ashwin Sundar who had already sealed the championship in the LGB Formula 4 class where quite a few had their first experience of the BIC Formula 1 track.
In the Indian Touring Car Championship where title winner Arjun Balu (Tiger Sport India) skipped the event, veteran Narayanaswamy Leelakrishnan (Big Foots Racing) took the honours to consolidate his second spot on the leaderboard with an easy win ahead of B. Balavijay (Moto-Rev India) and teammate V. Ramnarayan.
The honours in the Indian Junior Touring Cars class went to Fahad Kutty (Team Game Over), who scored his sixth win of the season, while championship leader S. Feroze Khan came in second ahead of S. Sreeram.
The results:
JK Racing Asia Series – Race 1 (10 laps): Aston Hare (Euro International) 1 (20mins, 23.383secs); Akhil Khushlani (Euro International) 2 (20:23.571); Afiq Ikhwan (Meritus) 3 (20:29.089). Race 2 (10 laps): Hare 1 (20:16.541); Ikhwan 2 (20:18.914); Aditya Patel (Euro International) 3 (20:20.363).
LGB Formula 4 (6 laps): Sarosh Hataria (Dark Don Racing) 1 (14:48.281); Diljith Shaji (Dark Don) 2 (14:48.745); Saran Vikram (Mars Racing) 3 (14:57.804).
Indian Touring Cars (6 laps): N. Leelakrishnan (Big Foots Racing) 1 (14:58.753); B. Balavijay (Moto-Rev India) 2 (15:12.148); V. Ramnarayan (Big Foots Racing) 3 (15:14.839).
Indian Junior Touring Cars (6 laps): Fahad Kutty (Team Game Over) 1 (16:45.111); S. Feroze Khan 2 (16:45.584); S. Sreeram 3 (16:47.222).