Hendrick Motorsports driver and a major contender in the hunt for the ultimate prize this season, William Byron is one driver who did not enjoy his outing at Kansas Speedway last week.
Finishing the second race of the postseason in P15 after a top-5 finish at Darlington was not exactly what Byron was hoping to achieve.
The No.24 Chevrolet Camaro ZL1 was deemed as a difficult car to drive on the limit as Byron stated after the Hollywood Casino 400. The 400-mile-long event saw the 25-year-old struggle to maintain pace, especially during restarts after stage breaks and caution flags.
William Byron elaborated on his experience from behind the wheel in Kansas and told Fronstretch:
"It was just really hard to drive. Glad we could come home in one piece, glad we didn't have any major damage after the spin. This place is tough for us this year, just with having rear grip."
The American further added to the struggles he had on numerous occasions of the race during restarts and said:
"We weren't really very good on them. We had to be so tight just to make the long run be okay. It was pretty hard to be aggressive at all."
---
Where does William Byron sit at the NASCAR driver's standings table?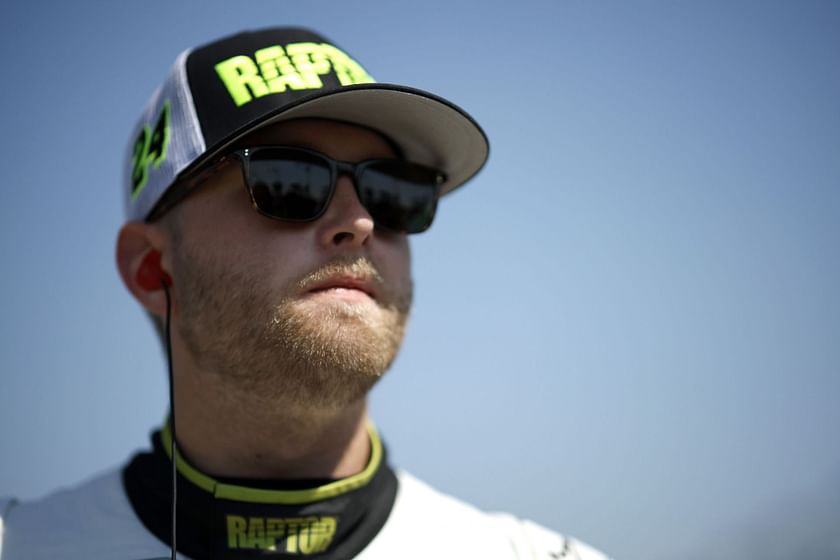 Charlotte, North Carolina native and driver of the No.24 Chevrolet Camaro ZL1 fielded by Rick Hendrick in the NASCAR Cup Series, William Byron is a serious contender for the title this year.
Having shown impressive pace and numerous wins throughout the regular season, Byron's two postseason appearances are a contrast to one another.
Currently sitting 49 points above the cut line for the upcoming Round of 12, Byron sits in P4 on the overall standings table.
With his most recent finishes coming in the form of a P4 and P32, Byron was certainly happy about his buffer going into the upcoming Round of 12 during the Cup Series.
Meanwhile, Tyler Reddick jumped into P2 on the driver's standings after his victory in Kansas, along with Denny Hamlin and Kyle Larson ahead of Byron. Drivers such as Martin Truex Jr. and Bubba Wallace sit below the cut line for the next round.
William Byron will take on the third event of the postseason playoffs this year. The race goes live from Bristol Motor Speedway on Saturday, September 16, at 7:30 pm ET.