Patrick Mahomes will play for the Kansas City Chiefs tonight as they take on the Trevor Lawrence-led Jacksonville Jaguars.
Mahomes, the NFL MVP favorite, is fresh off an AFC Conference-topping regular season that saw him lead all quarterbacks in several categories. The greatest quarterback in Kansas City Chiefs history is not showing any signs of decline, regularly carving up defenses in the league.
Mahomes is gunning for a second Super Bowl ring, and his first point of contact is against the first overall pick of the 2021 NFL Draft. His opponent is Trevor Lawrence, one of the more in-form quarterbacks in the league and a nightmare for defenders when he finds his groove. Mahomes and his offensive line must be at their best when they come up against Jacksonville's super athletic pass rush.
•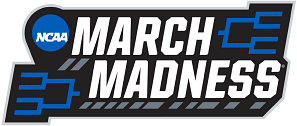 Patrick Mahomes' fantasy outlook
Patrick Mahomes is the best quarterback in fantasy football, and it's not even close. Mahomes started putting up All-Pro caliber fantasy performances from the first day of the season, and he never let up even once.
He might have lost Tyreek Hill in the offseason due to his trade to the Dolphins, but he still has the best tight end in the game, Travis Kelce. Mahomes has taken advantage of his options with the Chiefs, putting the team in pole position to make yet another Super Bowl appearance under the tutelage of Andy Reid.
Patrick Mahomes is the QB1 of the 2022 NFL fantasy league and has gained quite a margin over the second-ranked quarterback.
Mahomes finished his fantasy league season with a stunning 428.40 total fantasy points, averaging 25.20 points per game. He finished ahead of other solid fantasy quarterbacks like Josh Allen, Jalen Hurts, Joe Burrow, and Geno Smith. Chiefs fans will hope he keeps up the form even after the regular season has ended.
How is Patrick Mahomes performing this season?
Since being drafted into the league, Patrick Mahomes has been among the top quarterbacks. The Kansas City great has reached yet another playoff, ensuring he keeps his proud record of never missing the playoffs.
Mahomes and the Chiefs are Super Bowl favorites this season, and the Trevor Lawrence-led Jacksonville Jaguars are standing in their way.
Mahomes is putting up a stat line of 5,250 passing yards, 41 touchdowns, and 12 interceptions for the regular season. His 77.7 QBR is the best in the league.