Self-proclaimed "con-artist" Danielle Miller a.k.a Swiffer Girl will be one of the six social media influencers whose scandals will be explored in Hulu's highly anticipated six-part docuseries The Age of Influence. The documentary will be released today, June 5, 2023, and has already made news for the contentious issues it addresses.
The official synopsis for the documentary reads:
"In the age of social media, influencers have become a powerful force. With millions of followers, they can command high fees for product endorsements and sponsorships. But what happens when these influencers abuse their power?"
The Hulu documentary will not only feature interviews and statements from the ex-social media influencer but also from the lead prosecutors and investigators in the several criminal cases she was involved in. Mike Kelley, head of ABC News Studio, in a press statement, commented on the new Hulu documentary and explained what it would entail and what it aims to achieve through its compelling and captivating storyline:
"One of ABC News Studios' core strategies is to tell stories that are in the cultural zeitgeist while also building on the legacy and journalistic rigor of ABC News. The Age of [Influence] does just that and also showcases the range of our storytelling by fusing investigative journalism with true crime, pop culture and social media."
---
Danielle Miller a.k.a Swiffer girl- 5 things to know about the self-proclaimed con artist
1) Danielle Miller got the name Swiffer Girl at just 13 years old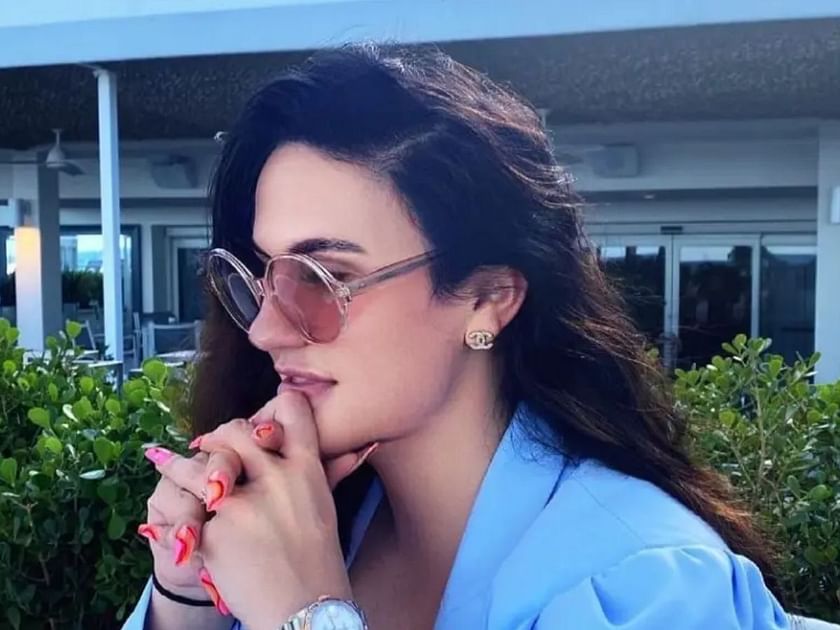 Ex-social media influencer Danielle Miller is the daughter of wealthy Manhattan parents and received her education in the prestigious Ivy Preparatory School League, Horace Mann. It is during her time in school that she became to be known as the "Swiffer Girl".
In a podcast, titled Forbidden Fruits, hosted by Julia Fox and Niki Takesh, Miller revealed that in school, a boy had dared her online to prove that to him that she wasn't a "prude", and prompted her to record and send him three s*xually explicit videos, featuring the household sweeper known as the Swiffer.
Being an eighth grader herself, Miller explains that she didn't know any better, and had apparently sent videos of herself masturbating with a Swiffer mop. The clips went viral among private school communities and ended up on numerous file-sharing services including the LimeWire and Kazaa. The clip made headlines and became known as the world's first-ever revenge-p*rn scandal.
Miller explained that the entire incident left her traumatized and commented on the same in an interview New York Post:
"It's not my parents' fault, but I didn't see a psychiatrist," Miller told New York. "What? Why did I not see a psychiatrist? Come on. I'm a 13-, 14-year-old girl. Force me to go to see a psychiatrist. I was f – – king 13 . . . I don't think I'd even had my period yet."
---
2) The former influencer was accused of identity theft in 2020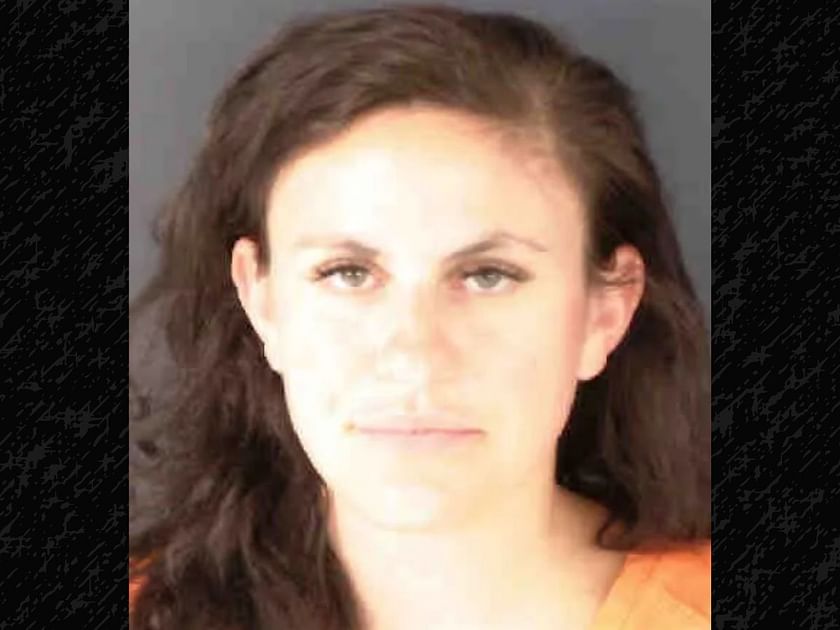 In 2020, Danielle Miller was arrested on a criminal complaint after she and one of her friends named Blas had reportedly attempted to fraudulently withdraw money from a California woman's bank account. The statement released by Sarasota County Sheriff's Office, regarding the influencer's arrest, read:
"According to bank personnel, two females later identified as Danielle Miller and Ciera Blas, presented a passport card belonging to a client in Los Angeles, and attempted to make an $8,000 withdrawal. Bank employees were alerted to the possible fraud after being notified earlier in the day by another branch, of similar suspicious activity. Deputies quickly responded and conducted a traffic stop on the women's vehicle."
Following their arrest, Miller and Blas were then booked into the Sarasota County Correctional Facility.
---
3) She befriended con artist Anna Delvey during her time at Rikers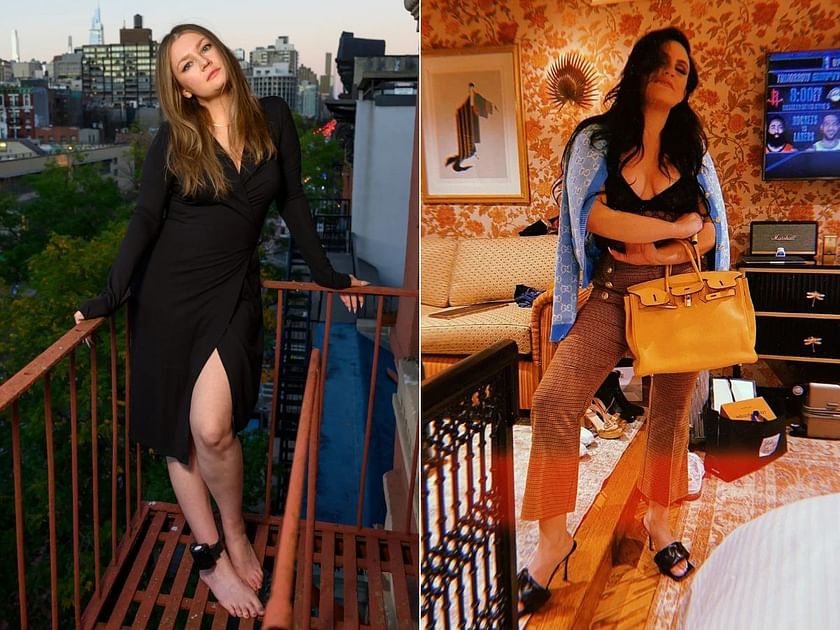 Danielle Miller's sentence for credit card fraud earned her time in one of the most dangerous prisons around the world, Rikers. The influencer had certainly managed to make headlines following her controversial arrest but it was the shocking revelations by her upon release that caught global attention.
In an interview with Intelligencer, she revealed that during her first days in the correctional facility, she made two friends, namely Julie and Krystal, who apparently took to Miller right from the start and protected her when fights broke out in prison. However, the trio was separated due to a fight that occurred between them and the other groups.
Miller went on to reveal that this lead event lead to a change in her cell block and it was in this cell that she encountered con artist and fraudster Anna Delvey, who has her fair share of criminal indictment. Miller explained that Delvey became friends with her and mentored her about numerous things, she said:
"The COs really didn't f*ck with Anna, because she was so annoying to them. Delvey had figured out how to survive Rikers, and she started giving me lessons, advising me on the safest place to make my bed (along the back wall, never exposed in the middle of the room) and teaching me how to trade potato chips for the chance to cut in line for the phones."
However, Anna Delvey, who was released from prison for good behavior on February 11, 2021, hasn't made any comment on her relations with Miller.
---
4) The former influencer was accused of identity theft in 2021
New York Post reveals that during the COVID pandemic, Miller had moved from New York to Miami. It is at that time that Miller had reportedly tried to use the ID of another victim to rent a luxury apartment in Florida. Not only that, but she had also reportedly stayed at numerous posh hotels using the fake ID. The then influencer pleaded guilty to identity theft and was sentenced in Florida to five years in state prison.
---
5) She fraudulently obtained more than $ 1 million in stolen COVID-relief loans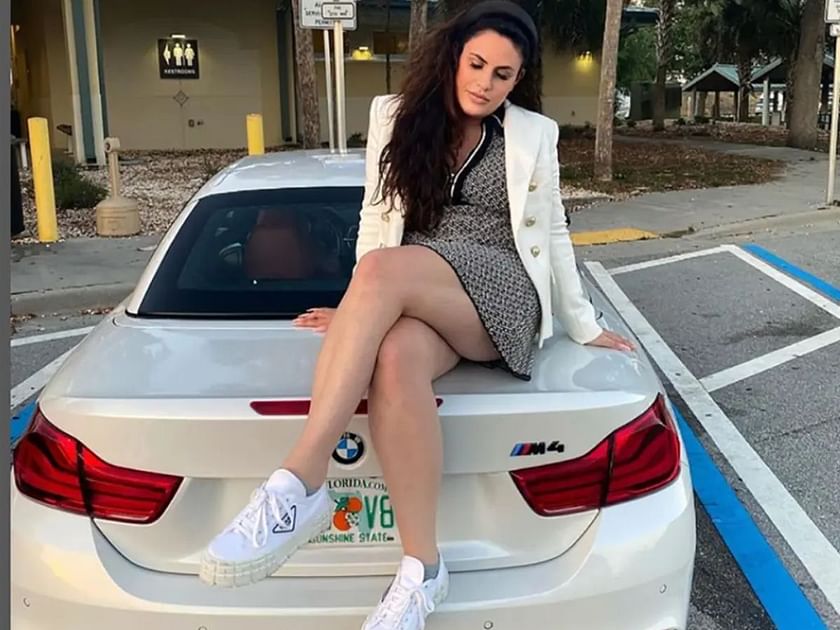 In March of this year, Danielle Miller pleaded guilty to three counts of wire fraud and two counts of aggravated identity theft in a Massachusetts federal courtroom. It was recently brought to light that the majority of the influencer's wealth came from her fraud schemes including her very recent Instagram story which flaunted her private jet and her new Louis Vuitton bag.
The prosecutors on the case released a statement in which they commented on the influencer's wealth by saying:
"Miller posted her extravagant use of the fraud proceeds and stolen identities, publicizing her purchasing of luxury goods and renting of luxury accommodations."
The lead prosecutors on the case also revealed that Miller had received COVID-relief loans during the pandemic from July 2020 to May 2021, by using personality-identifying information of other people and fake business names. The US Attorney's Office released a statement in which they detailed the different schemes used by the ex-influencer to fraudulently obtain money during the pandemic:
"Part of her scheme was possessing forged driver's licenses in victims' names, but with her photo. In one wild instance, she used a fake license in the name of a Massachusetts victim to take a trip on a Gulfstream private jet from Florida to California where she stayed in a posh hotel under the same person's name. She also used the ID of another victim to rent a luxury apartment in Florida."
The former influencer agreed to give up $1.3 million and serve six years in prison in return for pleading guilty. Her sentencing is scheduled for June 27.
---
The six-part docuseries The Age of Influence premieres today on Hulu.