According to Parade, the cast members of Friends earn nearly $20 million as residuals from syndicated reruns every year, which is 2% of the $1 billion in revenue received by Warner Bros. Television. After the show's 2004 finale, the cast began to receive residuals from syndication. After seasons 9 and 10 of the show, when they started receiving $1 million per episode, the cast kept the rights to these earnings. According to USA Today, all of the Friends cast members—Courtney Cox, Jennifer Aniston, David Schwimmer, Lisa Kudrow, Matt LeBlanc, and Matthew Perry—receive 2% of the syndication revenue, or about $20 million per person annually, out of the $1 billion in revenue generated for Warner Bros.
In December, Netflix reportedly paid Warner Media $100 million to maintain their licensing agreement, allowing Netflix to continue streaming "Friends" through the end of 2019. As HBO Max was being introduced, WarnerMedia also spent $425 million to purchase the streaming rights to "Friends." Warner Bros. was in association with Bright/Kauffman/Crane Productions, the main creators and producers of the "Friends" series.
Earnings of 'Friends' and its Cast Members
Some of the best-paid TV actors of all time are still members of the Friends cast. Each cast member received $22,500 per episode during the first season of the show. The pay was increased to $40,000 for each episode the following season, but there were problems because not all six actors were given the same amount.
Equal compensation was the focus of future negotiations, with season 3's episodes starting at $75,000 and season 4's episodes starting at $85,000. Warner Bros. increased it by $100,000 per episode for season 5 and then by $125,000 for each of the six cast members per episode in season 6. Seasons 7 and 8 saw the first significant pay raise, with each core cast member receiving $750,000 per episode.
Aniston, Cox, and Kudrow were the highest-paid actresses at the time of their signing thanks to the final two seasons of Friends, which drove the cast contracts even higher. The cast agreed to a $1 million per episode deal for seasons 9 and 10. Given that season 9 had 24 episodes and season 10 had 17 episodes, the cast had individually earned close to $17 million by the end of season 10 alone.
The Friends cast has been making an incredible amount of money from royalties and syndication for approximately eighteen years now. Technically, some actors make more money from reruns than they do from their current projects.
The Friends cast continues to earn close to $20 million per year, according to a 2015 USA Today report. This is a result of the royalties generated by the prior contracts they came to an agreement on. The figure may be unexpected, but it makes sense given the ongoing interest generated by syndication. According to reports, WB receives in the neighborhood of $1 billion annually from Friends merchandise and other agreements.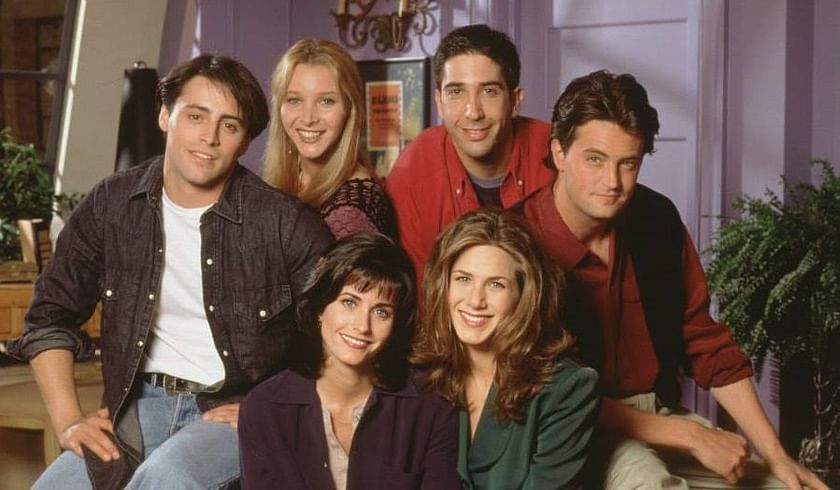 Financial Aspects of Producers of "Friends"
In collaboration with Warner Bros. Television, Marta Kauffman, David Crane, and Kevin S. Bright created and produced the popular American sitcom "Friends."
A wide range of Friends merchandise has been produced by various companies. The Friends Original TV Soundtrack, the first album of music from the Friends television series, was published in September 1995 by WEA Records. It contains songs from both previous and upcoming episodes. In November 1995, 500,000 copies of the soundtrack were sold. It debuted at number 46 on the Billboard 200.
Marta Kauffman
With an estimated $400 million net worth, Marta Kauffman is an American television writer, producer, and director. Along with writing partner David Crane, Kauffman is best known for creating and producing "Friends," one of the most popular comedies on television from 1994 to 2004.
Together, the two went on to produce "Jesse" (1998-2000), starring Christina Applegate, and "Veronica's Closet" (1997-2000), starring Kirstie Alley. The HBO series "Dream On" was also created by Marta and David (1990–1996). She produced the heavily hyped "Friends" reunion on HBO Max in 2021, and she has also directed episodes of the 2012 TV series "Georgia" and "Grace and Frankie."
Marta's first writing credit came for the CBS sitcom "Everything's Relative" in 1987. She also contributed to the CBS drama "Sunday Dinner" in 1991, and she and Crane co-created the NBC drama "The Powers That Be" in 1992 and 1993. In addition, Marta contributed as a writer and an associate producer to the television movie "Couples" in 1994. The two also co-created the sitcom "Family Album" in 1993.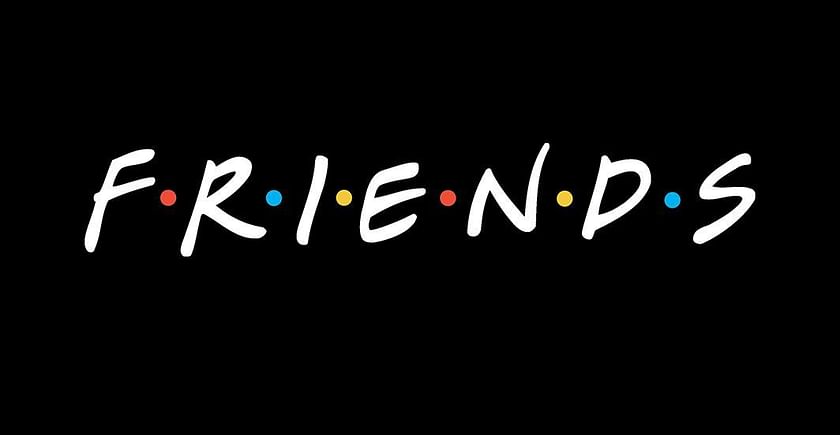 A house in the Los Angeles neighborhood of Hancock Park cost Kauffman nearly $1.47 million in 1997. They sold the nearly 8,500-square-foot house in 2016 for about $8 million to interior designer and television personality Nate Berkus. Previously owned by Marta and Michael, Marta's husband, the Malibu house was sold to "Grey's Anatomy" star Ellen Pompeo in 2014 for $6.37 million.
David Crane
An estimated $400 million fortune is held by American author and TV producer David Crane. The television comedy "Friends," which David Crane co-created, wrote, and produced, is what most people associate him with. He created and produced the show with his writing partner and college alum Marta Kauffman.
Along with co-creating the HBO series "Dream On" (1990–1996), Crane and Kauffman also collaborated with Michael Skloff (Marta's husband), the composer, on a number of musicals, including a stage adaptation of the 1981 film "Arthur." The book and lyrics for the musical "Personals," which was up for a Drama Desk Award in 1986 for Outstanding Musical, were also co-written by Crane and Kauffman.
The ensemble sitcom "The Class," which Crane and his life partner Jeffrey Klarik created in 2006, was followed by the comedy "Episodes" in 2011. The highly anticipated "Friends" reunion, which aired on HBO Max in May 2021, was also produced by Crane.
Kevin S. Bright
The estimated net worth of Kevin S. Bright is $180 million. He is an American television executive producer and director. Bright has produced a lot of television shows over the course of a multi-decade career that have been extremely successful. He executive produced "Friends" for the duration of the show's run, which contributed significantly to his wealth.
The majority of the impressive personal real estate portfolio that Kevin and his wife Claudia own is located in Los Angeles. The Brights purchased a run-down oceanfront house in Malibu for $2 million in 1999. A 4,000-square-foot mansion with 80 feet of beachfront was constructed on the half-acre lot after the property was completely demolished. It was a highly valuable asset along the Malibu coast because the finished property could park ten cars.
They rented the house out for $35,000 to $50,000 per month, depending on the length of the lease and the month, when they weren't living there. The home was put up for sale by the Brights in July 2019 for $14 million, but they ultimately settled for $11.425 million in June 2020.
They spent $7.6 million on another oceanfront Malibu home in 2006. They also purchased a house in nearby Brentwood that same year. The 2.5-acre property with an 11,000-square-foot mansion cost Kevin and Claudia $8.7 million and is situated in a gated community high in the Brentwood Hills. The residence is located in the same neighborhood where Tom Brady and Gisele Bundchen constructed a custom mansion that was later sold to Dr. Dre for $40 million in 2014.
Brighton and Claudia purchased a penthouse at the Boston W Hotel for $4.2 million in 2010. They spent $3.5 million on a house in Santa Monica, California, in June 2021.
FAQs
Q. How much did "Friends" earn in 10 seasons?
A. Their income for ten seasons is apparently not available on public platforms. But, it earns $1 billion as a residual for Warner Bros. every year.
Q. What is the networth of the producers of "Friends"?
A. Marta Kauffman and David Crane have an estimated net worth of $400 million, individually and Kevin S. Bright's net worth is nearly $180 million, as of 2022.
Q. How much does "Friends" cast members receive from residuals?
A. Warner Bros. receives $1 billion annually from syndication reruns, of which Friends' cast members receive $20 million, or 2% of the total revenue generated. There have been certain increments in the total amount though in recent years.
Q. What is the networth of Friends cast members as of 2022?
A. Jennifer Aniston's net worth is estimated to be at $320 million; Courtney Cox's net worth is $150 million; Mathew Perry's net worth is $120 million; David Schwimmer's net worth is $120 million; Lisa Kudrow's net worth is $130 million and Matt LeBlanc's net worth is $85 million.