The Mid-American Conference has suspended four Kent State players after a profane video was uploaded in advance of the championship game against long-time rival team, Akron, on March 12.
The league has confirmed that forward player DJ Johnson has been suspended indefinitely. Meanwhile, teammate Malique Jacobs and reserves Cli'Ron Hornbeak and Julius Rollins will have to sit out during the first half of the title game for the Golden Flashes.
After the team won the semifinals match against 67-61 on March 11, the four players recorded an aggressive video in their locker room and shared it on Snapchat. One of the players also used profane language targeted at Akron in the clip. The video was also posted on Twitter and has since gone viral.
---
Kent State and others react to the incident
MAC commissioner Dr. Jon Steinbrecher said that he was disappointed to hear what happened. He said that the video did not represent the values of the university or the Mid-American Conference.
Steinbrecher also appreciated the school's leadership for being proactive in addressing the matter and collaborating with his office to bring a resolution to the situation.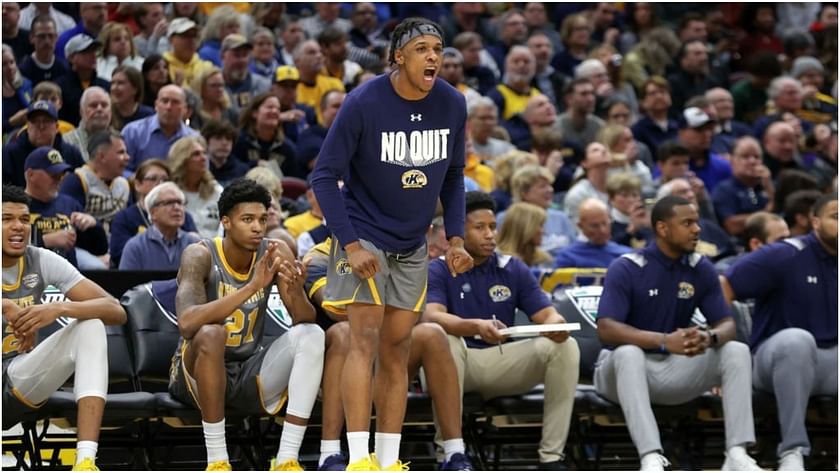 ---
The university issued a statement criticizing the incident. Before the suspension announcement, they said that they were aware of a video posted by a member of the men's basketball team.
They added,
"We expect all members of our Kent State community to act in accordance with our values and behavior to the contrary will not be tolerated."
---
The players were chanting "f**k Akron" in the video. DJ Johnson did most of the rapping in the video. Malique Jacobs is the school's second-leading scorer while the other three have barely played and none of them have appeared in games in the last few weeks.
Malique scored 19 points for the team and had 10 rebounds in their victory over Ohio. Kent State and Akron have been some of the nation's biggest rivals.