HBO has decided to pull the plug on their popular period drama Perry Mason after airing just two seasons. The drama series showcases the exploits of the framed titular defense lawyer, Perry Mason. Set in the USA in the 1930s, Perry suffers from PTSD as he was a soldier in World War I. Moreover, his recent divorce is only making the situation worse.
The show premiered its first season on June 21, 2020; it aired till August 9, 2020, and consisted of eight episodes. Season 2 was released simultaneously and it concluded earlier this year, featuring eight episodes. The series was well received by both critics and fans as it quickly became one of HBO's most successful shows in recent years.
Now, the recent news of its cancelation has not been received well by fans as they believe it was HBO's marketing team's fault that didn't allow its renewal.
---
Perry Mason canceled at HBO: Fans who wanted more of the period drama left heartbroken
Following the shocking cancelation of the period drama by HBO, the network released a statement to Deadline that reflected their gratitude towards show lead Matthew Rhys and the rest of the crew. The statement read:
"We are tremendously grateful for the remarkable work of Matthew Rhys and the unrivaled cast and crew of Perry Mason for their reimagining of such a treasured and storied franchise.
It continued:
While we won't be moving forward with another season of the series, we are excited to continue working with the brilliant creatives at Team Downey on future projects"
HBO's Head of Drama, Francesca Orsi, stated:
"We're really proud of Perry Mason and loved working with Team Downey and Michael Begler this season on the show. I'm really proud of what we delivered for season 2."
While the above words were supposed to be comforting, fans didn't take this cancelation well. This is how they reacted to the news under a post shared by Discussing Film: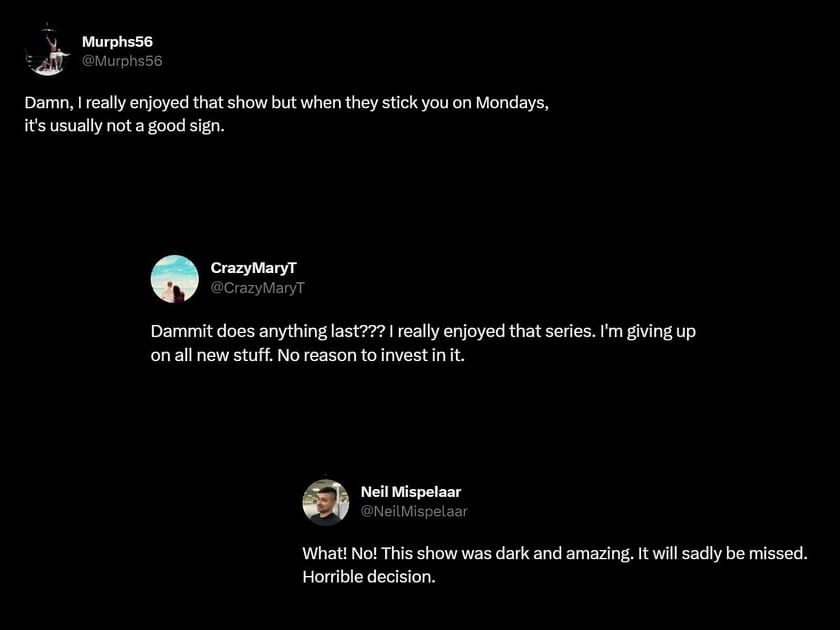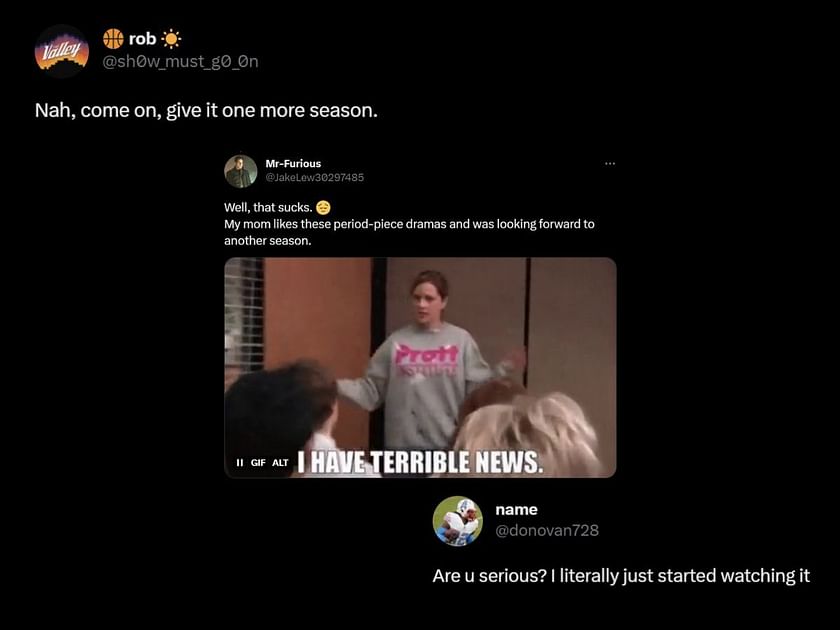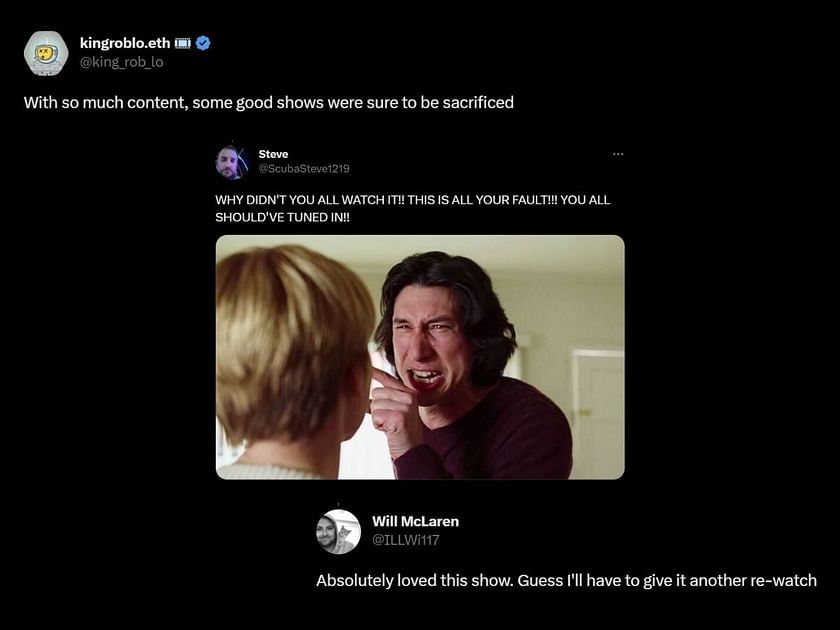 The phenomenon of canceling shows is always followed by heartbreak, since at times, people get a little too attached to the characters. This has happened yet again, as fans truly loved the show and said that it deserved another season.
Some of them now even have a phobia to begin watching a new show because it is impossible to predict when the network will drop the ball on it. In recent months, HBO has even canceled other fan-favorite series' like the Gossip Girl reboot, South Side, Titans, Doom Patrol, and many more.
---
Perry Mason synopsis
The HBO period drama is based on characters created by Erle Stanley Gardner. Its official synopsis reads as:
"Based on characters created by Erle Stanley Gardner, this drama series follows the origins of American Fiction's most legendary criminal defense lawyer, Perry Mason. When the case of the decade breaks down his door, Mason's relentless pursuit of the truth reveals a fractured city and just maybe, a pathway to redemption for himself."
The show starred Matthew Rhys, Juliet Rylance, Chris Chalk, Shea Whigham, and many others as its cast.
Edited by Abhipsa Choudhury