Netflix has been one of the most notable players in the OTT platform business for the last decade or so. The streaming giant has arguably taken up the top spot among a huge list of worthy competitors like Prime Video, Hulu, HBO Max and others. Netflix not only hosts content but has also been producing original content for quite some time now.
Just like their impressive list of hosted content, their original productions are also of top notch quality. Netflix pours an immense amount of capital into their originals, which has only gone up since they started. Understandably, they roll out great titles that can compete easily with some of the biggest budget productions.
However, not every original title they have come up with is as successful as they intended and they have had to cancel a few of them over time. In this article, we explore some of the originals that they have canceled in 2023 so far.
---
1899, Inside Job and more - All 4 titles that Netflix canceled in January 2023
1) 1899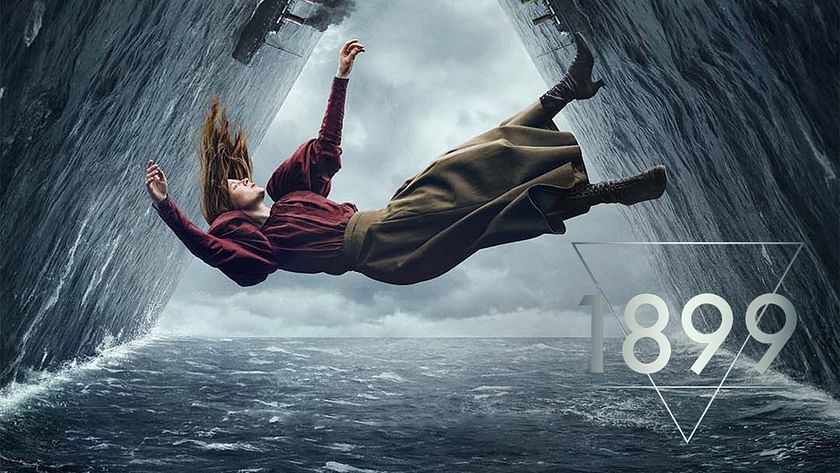 1899 is a multilingual German science fiction period mystery which premiered on Netflix on November 17, 2022. Created by Jantje Friese and Baran bo Odar, the series had an ensemble cast. The cast included Emily Beecham, Andreas Pietschmann, Miguel Bernardo, Aneurin Barnard, José Pimentão, Yann Gael, Mathilde Ollivier, Rosalie Craig, and Maciej Musiał among others.
The series has received generally positive reviews from critics for its cinematography and direction. Although the creators had ideas for two more seasons, Netflix canceled the title on January 2, 2023, just two months after its release.
The series garnered quite a fanbase and a healthy amount of views, holding its spot among the top titles on Netflix in over 50 countries. Netflix's decision to cancel the title received quite some backlash from fans, who have since started a petition on Change.org, which has already received over 85,000 signatures.
1899 follows the story of a migrant ship, Kerberos, that sets sail from the United Kingdom for America. The ship is carrying emigrants from all across Europe, who dream of starting the 20th century in America, hoping for a better life.
However, their lives take an unexpected turn when they find another migrant ship adrift at sea. This is the Prometheus, a vessel which was thought to have been lost at sea for over four months.
---
2) Inside Job
Inside Job is an animated adult science fiction comedy sitcom that premiered on Netflix in October 2022. The series was created by Shion Takeuchi, who previously worked on Gravity Falls and received positive feedback from critics for its humor, writing and social commentary.
The characters have been voiced by prominent actors like Lizzy Caplan, Clark Duke, Christian Slater, Tisha Campbell, Bobby Lee, Brett Gelman among others.
Inside Job is set in a world where many conspiracy theories are true and revolves around Cognito Inc., a shadow government agency. The series follows Reagan Ridley, a socially awkward short-tempered genius who works as the head inventor at Cognito Inc.
She is teamed up with a group of eccentric co-workers, including a human-dolphin hybrid, a sapient mushroom, reptilian shapeshifters and a not-so-smart fratboy. They all work to keep some of the biggest conspiracies undercover while maintaining the equilibrium of the world.
The first season of the series aired in two parts, first in October 2021 and then in November 2022, and was also renewed for a second season on June 2022. However, Netflix decided to cancel the series in January 2023, along with the previously green-lit second season.
---
3) Dead End: Paranormal Park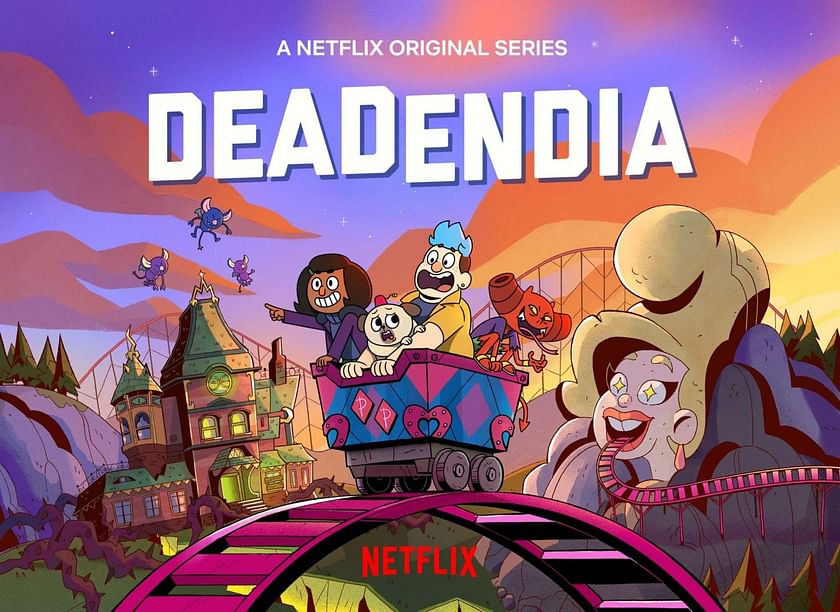 Dead End: Paranormal Park is an animated fantasy horror comedy series from the streaming giant which first aired on June 16, 2022.
Created by Hamish Steele, the series was inspired from his graphic novel series, DeadEndia, along with the web short, Dead End. The characters have been voiced by prominent personalities like Zach Barack, Alex Brightman, Emily Osment, Clinton Leupp, Kathreen Khavari, MJ Rodriguez, Kody Kavitha and others.
Dead End: Paranormal Park is set around Phoenix Parks, a Dollywood-esque theme park, and follows Barney Guttman as the main protagonist. Barney is a gay transgender teenager with family problems who finds a job as a security guard at Phoenix Parks.
Norma Khan, an autistic Pakistani-American teen, also joins his team, and along with Barney's dog, Pusley, they run into the world of Paranormal. In the Paranormal world, they encountered a thousand-year-old demon, Courtney, and are fighting to save the world from an apocalypse.
Dead End: Paranormal Park ran for two seasons since it premiered, and the crew was also prepared for a third season to properly end the story. However, Netflix canceled the series on January 13, 2023 from any further development.
Hamish Steele has apparently taken it upon himself to put a proper conclusion to the story by working on a third and final DeadEndia graphic novel.
---
4) Uncoupled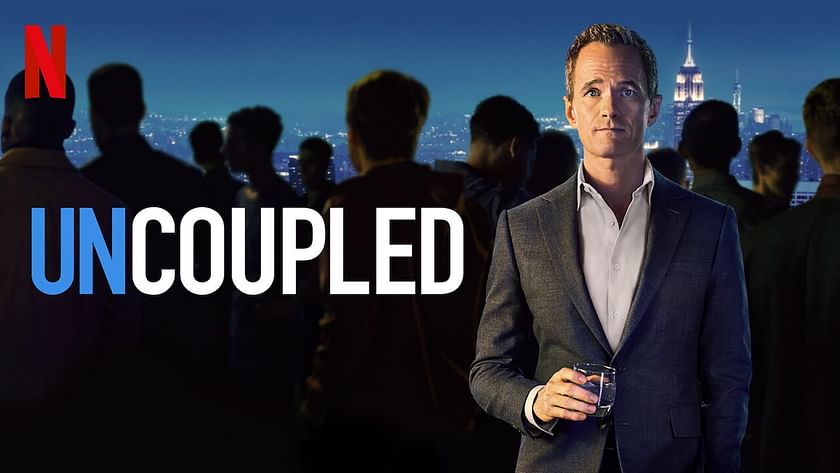 Uncoupled is an American romantic comedy series from the mind of Emily in Paris creator Darren Star with Jeffrey Richman. The series stars actors like Neil Patrick Harris, Tisha Campbell, Tuc Watkins, Marcia Gay Harden, Brooks Ashmanskas, and Emerson Brooks, among others.
Set in New York, Uncoupled follows Michael Lawson, a newly single gay Manhattanite. When Michael is dumped by Colin, his partner of 17 years, he is left to navigate the modern dating scene as a newbie.
Michael quickly realizes that to not be single, he has to adapt and step up his game. With help from his friends and colleagues, he jumps back into the modern dating pool, hoping for his own happy ending.
The eight-episode season premiered on July 29, 2022 to a generally positive feedback from critics, but could not hook enough viewers to warrant a second season. Although the title held a position among the top 10 in its first week of release, it could not maintain it for long.
Netflix canceling the series in January 2023, did not come as too much of a surprise. According to Deadline, MTV tried to move the title to Paramount Global to save it, but that did not come through.
---
Although subsequent seasons of the shows have been canceled, the shows are available to watch on the streaming channel.