Bud Light is set to sponsor the Cincinnati Pride Parade, which is scheduled to take place on June 24, 2023. This is one of the three pride events that the company will be sponsoring. The news was confirmed on the event's website, where the company's name has been mentioned. A Bud Light bottle can also be spotted on the website alongside a beer glass and the tagline reads, "Together in Pride."
The decision comes after boycott calls were made following a video that was posted by Dylan Mulvaney in April this year. Several netizens took to the comments section of Daily Loud's tweet about the same and criticized the decision.
Apart from the Cincinnati Pride Parade, the company will also be a sponsor for Stonewall Columbus, the organizer of the Pride Parade in Columbus, Ohio. However, the company will not be a sponsor for the San Francisco Pride Parade this year. The news comes after Bud Light witnessed a decline in sales in the last six weeks.
The company is also attempting to make amends with alienated customers who turned away from the brand after the controversy involving Dylan Mulvaney came to light.
---
Netizens slam Bud Light's decision to sponsor Cincinnati Pride Parade
The company's decision to sponsor the Cincinnati Pride Parade next month has received a negative response from the public and they shared their reactions in the comments section of Daily Loud's post.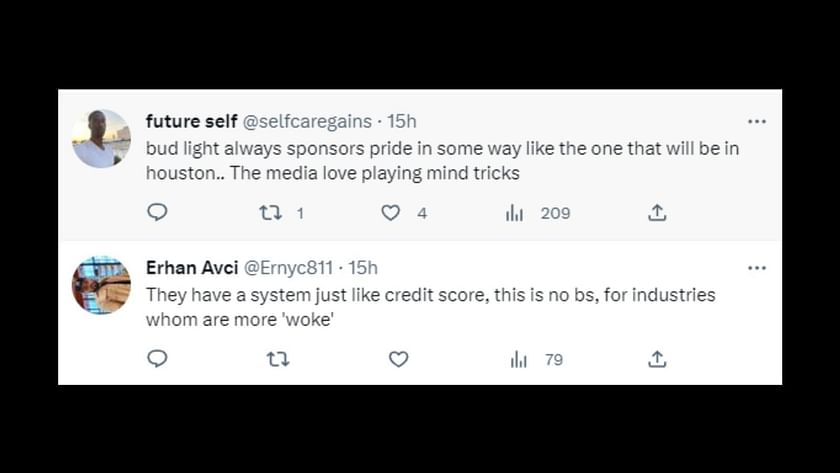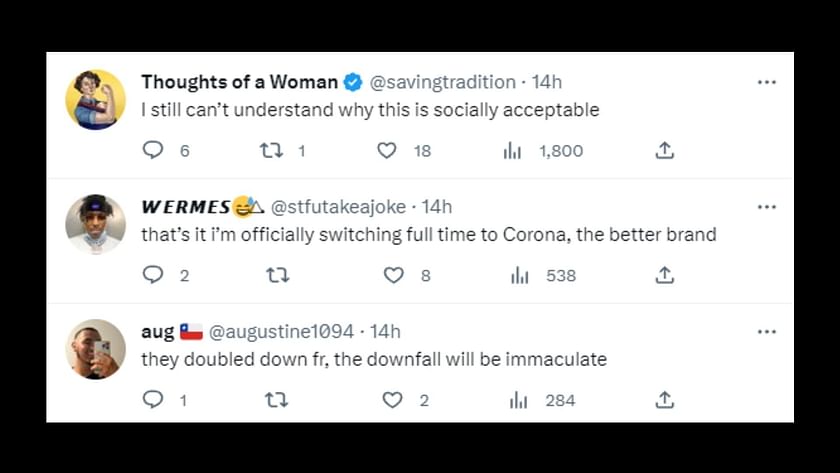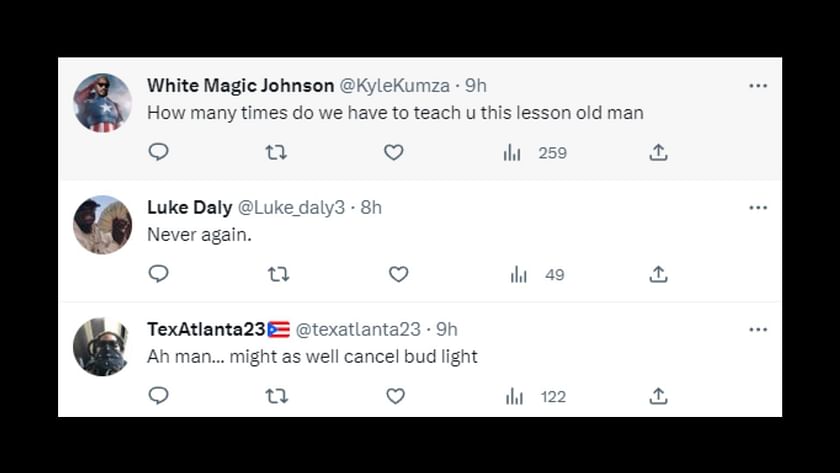 ---
Bud Light and Dylan Mulvaney controversy explained
Dylan Mulvaney is a well-known actress and TikTok star, who has more than 1.8 million followers on Instagram.
Mulvaney shared a video on April 1, 2023, where she announced her collaboration with the company stating that she received a box of their beer cans to celebrate 365 days of womanhood. The post was a paid sponsorship and included a challenge where people had the opportunity to win $15,000 by filming themselves carrying several beers.
The clip saw Mulvaney dressed like Holly Golightly from Breakfast at Tiffany's and she used Bud Light beer cans to celebrate March Madness and her first year of womanhood. A portion of the public was critical of the post and it was not well-received by the followers of Holly.
Following the criticism on social media, the CEO of Anheuser-Burch Brendan Whitworth apologized by saying that they never aimed to be part of something that divides people.
Whitworth added:
"We are in the business of bringing people together over a beer."
---
Whitworth addressed the controversy but did not mention anything about Mulavney's sponsorship deal. He mentioned that he was aiming to build and protect the company's history and heritage.
Edited by Adelle Fernandes