Former Bantamweight boxer Craig Lyon allegedly broke a man's ankle in an "unprovoked assault" that took place at the Elif restaurant on Saturday, November 13, 2021.
Craig Lyon appeared in court in Liverpool on Thursday and pleaded guilty to one count of assault and wounding an emergency worker. The incident occurred when a diner at a restaurant named Monty Foulkes was alerted by a nearby table of three women and three men being noisy.
Foulkes then stood up and exchanged words with Lyon before the altercation occurred. Louise McCloskey, the case prosecutor, said this to LiverpoolEcho about the incident:
"The defendant stood up and there was a brief exchanging of words over clothing. He then punched the victim to the face without provocation or warning."
CCTV footage played in court showed the Liverpudlian boxer headbutting the victim repeatedly before punching him numerous times. Despite the victim already being on the floor, Lyon continued to punch him before a member of staff and another male intervened to break up the scuffle.
Mr. Foulkes' partner is seen in the footage repeatedly screaming at Lyon as the boxer fought those that were holding him back from inflicting further damage. The security team had to help Mr. Foulkes up to his feet and take him to the hospital thereafter.
It was determined that the victim suffered a fractured ankle that needed surgery, he was sedated as metal plates and screws were inserted in the ankle and he was not discharged for two days.
---
Who is Craig Lyon?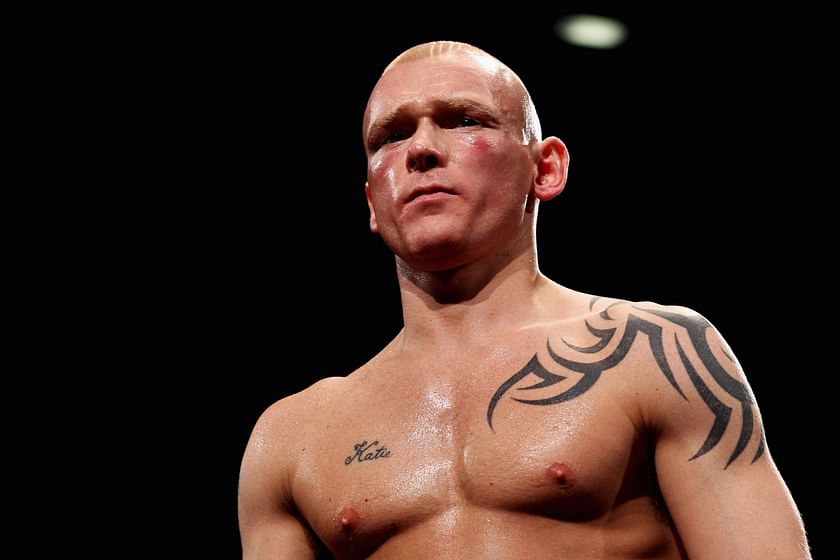 Craig Lyon (13-2-1) competed as a bantamweight in his boxing days. The Merseyside-born boxer has been inactive since 2012 when he lost via unanimous decision to Anthony Settoul.
In an article by the St. Helens Star, it was mentioned that the Liverpudlian had joined famed British boxer Ricky Hatton's stable. In 2009, Lyon signed a two-year contract with Hatton Promotions. At the time, Craig Lyon was a two-time former ABA champion in the bantamweight class.
Lyon spoke about signing the deal with Hatton promotions in an interview with the newspaper:
"Teaming up with Ricky Hatton is a dream come true for me. He's one of my boxing heroes and I'm sure this will help me to get a title fight sooner rather than later."
"I'm due to make my debut for Ricky on January 15 and although I don't know my opponent yet it will be a step up in class and will probably be an 8 x three-minute rounder".
The 41-year-old fighter fought 16 times in total before an abrupt end to his career in 2012, a year after he faced his first defeat in 2011.