The evolution of running in India over the last few years
2.85K //
27 Jan 2015, 16:44 IST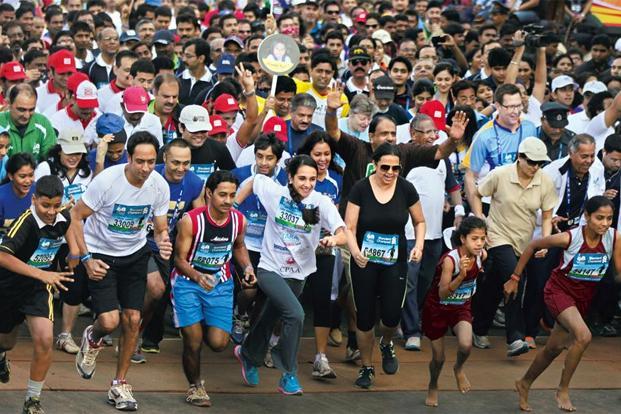 Increase in number of marathons
Rewind around 10 years and the very first edition of the Standard Chartered Mumbai Marathon (SCMM) comes to mind as the biggest thing to have happened on the running front in the country. Snap back to now and we have nearly 150 running events across the country, that comes up to an event every three days or so!
From just a few large scale marathons held in the bigger urbanized cities to marathons in most tier-II cities and uncoventional running events in places like Runn of Kutch, Ladakh and the Nilgiris, running as an event has taken off and how! India currently boasts of at least six world class marathons held in the cities of Delhi, Mumbai, Chennai, Kolkata, Bangalore and Hyderabad, with the SCMM, Airtel Hyderabad Marathon, TCS 10K Run Bangalore and Airtel Delhi Half Marathon being the bigger names.
The giant among these, SCMM began in 2004 with a budget of around Rs 7 crore, which is considered a massive amount even today. However, their budget shot up to Rs 15 crore by 2013 and continues to bulge every year. The Hyderabad marathon too spends around Rs. 1000 per runner. However, it is not the cost that is the greatest indicator of the growing popularity of these events, but the rising number of participants.
Put your running shoes on!
In 2009, the Delhi Half Marathon attracted a whopping 29,000 runners and in 2014 the number rose to around 32,500. The other events across India have seen similar increase in participation each year.
While city marathons continue to grow, another breed of running events have begun to emerge in the country and runners seem to be lapping up all the action. Players like Runners for Life and Globeracers have revamped the running scene in India with off beat events. Today, the calendar for running events includes the Run of Kutch, Himalayan Crossing, Mizoram Ultra, Nilgiris 100, Kaveri Trail Marathon, Satara Marathon, La Ultra- The High (Ladakh) etc. and young adventure and fitness enthusiasts from various cities have been jumping at the opportunity to run on difficult terrains with scenic beauty.
As if the rising number of events wasn't enough, more proof of the rising popularity of running is seen is the spurt of Runners' groups and clubs in various cities. Hyderabad Runners and Chennai Runners are a couple of the most active ones, making their presence felt in most major events. So what are you waiting for? The nation is up and running!